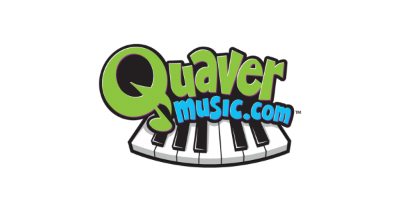 Quaver Login Information
Kelsey Lohman
Thursday, October 24, 2019
Dear Parents,
Many students have been excited to log on to Quavermusic.com, our online music curriculum this year. With this excitement has come many questions. Please refer to the steps and FAQ's below for help logging your child into Quaver. Please feel free to contact me at klohman@highlandcusd5.org with any additional needs.
Sincerely, Mrs. Lohman (3rd-5th Grade General Music)

Follow these steps to login at home:
On a tablet, phone, or computer go to www.quavermusic.com. There is no Quaver app.
To Login the student will type the last two letters of their graduation year, then last name, then first name with no spaces (example: 29smithjohn). 5th grade graduation year is 27, 4th grade graduation year is 28, 3rd grade graduation year is 27.
The password for 5th grade is hemusic4. The password for 4th grade is 28music. The password for 3rd grade is 29music.
The first time you log in you may need to enter our class code. All 3rd and 4th graders have logged in at school and should not need this code. 5th graders can refer to the note sent home or ask/email Mrs. Lohman for this code. It will not be posted for security reasons.
Once a child is logged in everything is grade level appropriate, and all content is secure. No need to worry!
FAQ's
"What are the system requirements?" Quaver will be a different experience whether you use a flash or non-flash based browser. We use the flash version during class but if a student does not have flash capabilities their experience will look a bit different. To check what is available on your device, scroll to the bottom of the webpage when logged in and click the long gray bar that says "Click here to access Quaver with/without Flash."
"What are Quaver Notes/Quaver Dollars?" Don't worry parents, This has nothing to do with real money! Each month I post a Quaver code that students can input for "Quaver Notes." Using this they can purchase outfits and instruments for their avatar, additional game levels, and much more!
"How do we input/use Quaver Dollars?" Log in, click your avatar (the character), click "My Account" and "Enter Quavercode" to input the current code. Once redeemed you can click "Store" on the bottom toolbar to spend your notes!
"Where are the things we do in class? Mrs. Lohman said she would upload something, where is it?" All things from music class that I personally upload for students can be found under "My Assignments." This is on the student dashboard which can be found through the "student" tab on the bottom toolbar of Quaver Street.
"We can't get to Quaver Street/It looks different when we log in" - Refer to the system requirements FAQ. You are experiencing Quaver without flash.
"What about other students in the district?" All students grades K-5 including Highland Primary, Grantfork, and Alhambra are also using Quaver and can log in to personal accounts at home. Please reach out to your music teacher for assistance.
I would love to help you if you have any additional questions or concerns. Please email me at klohman@highlandcusd5.org and be sure to include your students' name and grade level.