Highland Primary 1st Grade teachers:
Belinda Counts, Heather Drazen, Michelle Ficker, Cindy Geest, Terri Moss, Morgan Pittman, and Sara Wilkinson.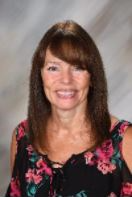 I have been privileged to serve young children and their families in the Highland School District since 2002 first as a parent educator with the PreK program and, since 2010, as a first grade teacher. I graduated from SIUE with a Bachelor's Degree in Biological Sciences in 1988. After several years working in a medical research lab, I returned to school to pursue a career as an educator. My training includes a Masters Degree in Education from SIUE (2004), and certification in both early childhood and elementary education.

First grade is a year of tremendous growth and development, both socially and academically and I am excited to be sharing it with your child. Of the growth we observe, most exciting will be the development of your child as a reader and writer. Learning to read is a truly remarkable journey and I am eager to share my love of reading with your child!
Mrs. Counts Classroom Handbook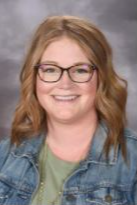 Hi! My name is Heather Drazen and I am a first grade teacher at Highland Primary. I am married to my husband Brian and we have three children, Maclin, Maveric and new to our crew, Maycen. We also have a very sweet boxer named Piper. I graduated from Eastern Illinois University with an Elementary Education degree in 2010 and taught Pre-Kindergarten at a daycare for 5 years before having my children. I decided I wanted to get back into teaching after having my boys so I was a substitute at Highland for one year and then worked as a paraprofessional at Highland for another year before getting the first grade position. This will be my second year teaching first grade but I have also taught second grade here at Highland. I am so excited to be here at Highland and even more excited to be teaching first grade. If you ever need anything or have any questions for me you can always reach me through my school email.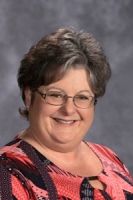 I am Mrs. Michelle Ficker, first grade teacher at Highland Primary. I have thoroughly LOVED teaching since 1985 and have been in the Highland District since 1989. My career includes teaching first grade, second grade, Reading Recovery, and remedial reading. I most enjoy sharing my love of learning with my students as I teach them independence along with literacy and math skills in a safe, fun, and welcoming environment. I earned my Bachelor's Degree in Elementary Education from Southern Illinois University at Edwardsville in 1985 and my Master's Degree from SIUE in 1995. My continuing education is ongoing. I was married to my high school sweetheart, Steve, until his untimely death in 2018. I am extremely proud of our children: Steven, Joel and Kayla, and Rose and Michael, and our two grandchildren: Penelope and Jaxon. My personal hobbies include reading, crafts, puzzles, but mostly spending time with family and friends.
Mrs. Ficker's Classroom Handbook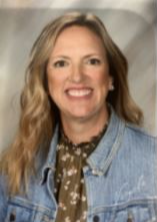 Hello! My name is Cindy Geest and I am a first grade teacher at Highland Primary. My husband Scott and our three children, Jack, Hannah, and Nolan love spending time together at our home in the country, following sports, and relaxing with family and friends! I graduated with a degree in elementary education from the University of Illinois in Urbana-Champaign in 1995 and have taught a variety of grade levels in Illinois, North Carolina, and Wisconsin. While I was home with my children I received my Master's degree in Education from Greenville College in 2008. I am so excited to be your child's first grade teacher. It is the most exciting grade to teach and the amount of growth that you will see in your child this year will astound you! I am glad to have you on my team as we educate your child and give them a love of learning. Feel free to contact me with any comments or questions through our district email or make an appointment with me and I would be happy to meet with you. Thanks for sharing your child with me on this journey!
Mrs. Geest Classroom Handbook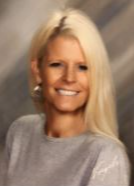 My name is Terri Moss and I have had the honor of teaching first grade for eight years at Highland Primary (as of 2014). I love working with first graders and watching them grow into young readers and writers. I truly love coming to work each day. I am a graduate of Highland High School and SIUE with my degree in Elementary Education. I'm currently working on my masters degree and hope to have it finished in May. I'm the proud mom to three sons and the recent addition of a beautiful daughter-in-law. I enjoy walking and bike riding on the trails by my house and spending my free time with my friends and family.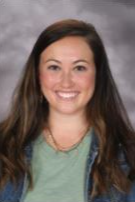 My name is Morgan Pittman and I am a first grade teacher at Highland Primary. I graduated from Southern Illinois University of Edwardsville in 2016 with a Bachelor's Degree in Elementary Education. Before joining the first grade team, I was a guided reading aide at Highland Primary. I love working with first graders and watching them learn and grow as readers and writers. My husband Jamie and I have a son named Cole and will be adding a baby girl to our family soon. We also have two dogs named Milly and Remi. We love family time and enjoy outside activities. Together, we like to go for walks, go to the Zoo, swim, watch hockey, and cheer on the St. Louis Blues. Thank you for letting me be a part of your child's education!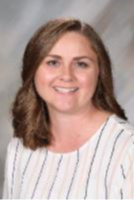 My name is Sara Wilkinson. I graduated from Eastern Illinois University in 2006 with an undergraduate degree in Elementary Education. I have been fortunate to work within the Highland Community School District since 2006. I started as a substitute teacher and guided reading assistant and have been teaching first grade since 2009. I have two daughters, Peyton and Lydia, who keep me pretty busy with their after school activities. We enjoy crafting, the outdoors, and watching women's soccer.