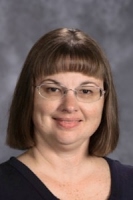 I am very happy to be teaching my favorite grade, Kindergarten! I have been teaching Kindergarten at Highland Primary since 2004, except for the one year I taught 2nd grade.Before coming to the Highland School District, I taught at Germantown Elementary as a Title 1 teacher for two years and then as a Kindergarten teacher for three years. I also taught first grade and PreK at two Catholic schools after graduating from McKendree College with a bachelor's degree in elementary education in December 1993.

As you can see, I love teaching younger students! Their enthusiasm for learning makes teaching so much fun! My husband, Bryan, and I live near Trenton with our daughters, Rebecca and Elizabeth.

We enjoy spending time outside camping, fishing, and riding bikes together. I also really enjoy sewing, baking, going to craft shows, and rooting on the Cardinals. During the summer, I love seeing shows at the Muny Theatre with my mom.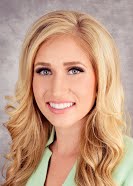 Hello! My name is Annie Wesselman. I am so excited to be a part of the Highland School District and to teach kindergarten! I graduated from Greenville University with a Bachelor's Degree in elementary education.
Prior to coming to Highland, I taught in Edwardsville for a year. I am originally from Vergennes, IL, but I have been living in Greenville, IL for a few years.
My favorite things to do are to visit the beach, go to the movies, and watch baseball. I enjoy spending time with my family, friends, and my husband!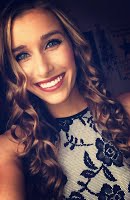 Hello! My name is Kyndal Mendenhall and I am SO excited to be teaching Kindergarten at Highland Primary! Kindergarten is such an important year for children to learn and grow. Teaching has always been a dream of mine and I cannot wait to begin this journey and to promote a positive and fun learning environment for all my students!
Upon graduating from Robinson High School, I attended Wabash Valley College where I played college softball and received my Associates Degree. After attending Wabash, I transferred to Eastern Illinois University where I received my Bachelor's degree in Early Childhood Education. I plan to receive my Master's Degree within the next five years.
I am originally from Robinson, Illinois. I have two sisters and one brother that I am very close with. I also have one niece, Kaleigh Jo, that I adore so much. I am also going to be an aunt to another sweet baby in December! My family means the world to me! When I am not in the classroom, I enjoy spending time with my family, friends, boyfriend, and dogs, playing/watching sports, and shopping!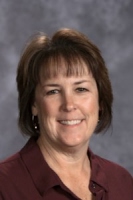 Hello, my name is Susan Mortland. I received my undergraduate degree in education from Western Illinois University. I completed my Master's Degree at Greenville College. I have been teaching for over 20 years. I love teaching Kindergarten!

My husband, Ron, and I have three children. We live in Highland.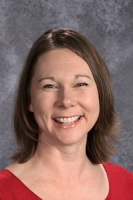 Hello! My name is Kristin Potthast. I have lived in the Highland area my entire life. In 2005, I graduated from Southern Illinois University in Edwardsville with a bachelors' degree in Elementary Education and I have been teaching ever since. I LOVE being a teacher!

My husband, Jeff, and I live right outside of town with our three children. My favorite thing to do is spend time with them!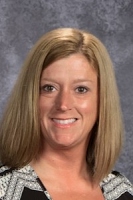 Hi, my name is Patti Townsend. I am thrilled to be a kindergarten teacher at the Highland Primary School. I received my degree in Elementary Education in December of 1996. I have thoroughly LOVED teaching since 2003 in the Highland School District. The students grow and change so much during their first school year. It is such an amazing year watching the students grow.
I grew up in Highland. My two daughters, Taylor and Lauren, and I live in Highland. I enjoy traveling, soccer, softball, swimming, fishing, and camping. Family time is very important to me! My personal hobbies include reading, crafts, and spending time with family and friends.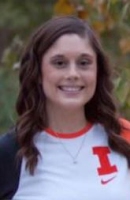 Hello! My name is Mrs. Woods, and I'm so excited to be teaching my favorite grade! I recently got married and graduated with my Master's Degree in Education from the University of Illinois.

My husband and I live in Belleville, Illinois, and in my spare moments, I enjoy spending time with my husband and family, running, hiking, and watching sports!