NEWS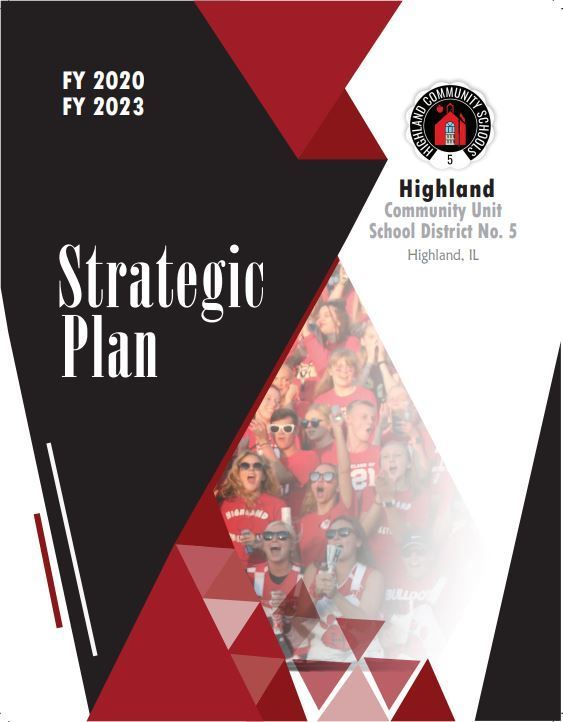 Click here to view the Strategic Plan for HCUSD5.
First Student, the bus company that services the Highland School District is looking for bus drivers. If you or someone you know is looking for employment, please contact them at 654-3812 or apply...
Dear Families, HCUSD 5 will again use the online Power PTC program to schedule the district's Parent-Teacher conferences in grades K – 5. Conferences will be held October 24 & 25. Power PTC...
SEE ALL NEWS
LIVE FEED

Due to expected wintery mix in the noon hour, Highland CUSD No. 5 will be closed today, January 17th. This is a difficult decision, but early dismissal creates many issues for many parents. Thank you and have a great day!
6 days ago |
Highland CUSD

Good afternoon, I encourage everyone to monitor the weather conditions tomorrow and have a plan should school be dismissed early. We will try to avoid early dismissal, but conditions may necessitate it. As always, safety will be our number one priority!
7 days ago |
Highland CUSD

Update: The school parking lots and walkways are mostly clear right now, but refreezing tonight may present some slick areas tomorrow morning. Please be safe when walking and driving through our parking lots. Country roads are not great, but school will be in session tomorrow.
about 1 month ago |
Mike Sutton

Our custodians and maintenance folks are working to clear parking lots and walkways today. There is a lot of snow so I am sure some areas will be a little tricky. We fully expect school to be in session tomorrow. Please dig your cars out and be prepared. Be safe!
about 1 month ago |
Mike Sutton
SEE ALL POSTS
Events