NEWS
Ceres Food Service is looking for part-time workers for their cafeterias. You work when the kids are in session. Please click here for further information.
Alhambra Primary and Grantfork Elementary Bleacher wood and plaques order form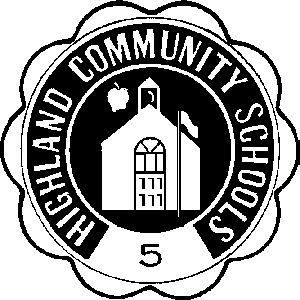 Dear Families, In accordance with Illinois statute, the Highland CUSD 5 is offering parent(s)/guardian(s) the opportunity to refer students for "acceleration". Acceleration is allowing access...
SEE ALL NEWS
LIVE FEED

Good morning Highland CUSD No. 5. This is a reminder that the registration window is open until July 20. Please be sure to complete registration for the 2019/2020 school year.
about 1 month ago |
Highland CUSD

Students have been dismissed and buses will run several minutes late. Thank you for your patience! Safety is not always convenient, but I am hopeful all kids are safe due to the diligence of our staff. Thank you.
4 months ago |
Highland CUSD

Due to ongoing weather conditions, buses may be running late as we try to navigate the severe storms passing through. Please be patient as we try to exercise caution in getting all kids home safely. Many kids are currently being held at school until it is safe to proceed.
4 months ago |
Highland CUSD

I am pleased to recognize Camden M. as Superintendent's Student of the week! Camden has been an excellent role model for his peers and makes good behavioral decisions. Congratulations for being a valuable citizen at Highland Primary! view image
5 months ago |
Mike Sutton
SEE ALL POSTS
Events