Wear your favorite jersey and join us for the boys basketball home opener tonight starting with freshmen at 5pm. Best of luck to our girls wrestling team as they head to Liberty-Wentzville. Let's go Dogs! 🐾❤️🖤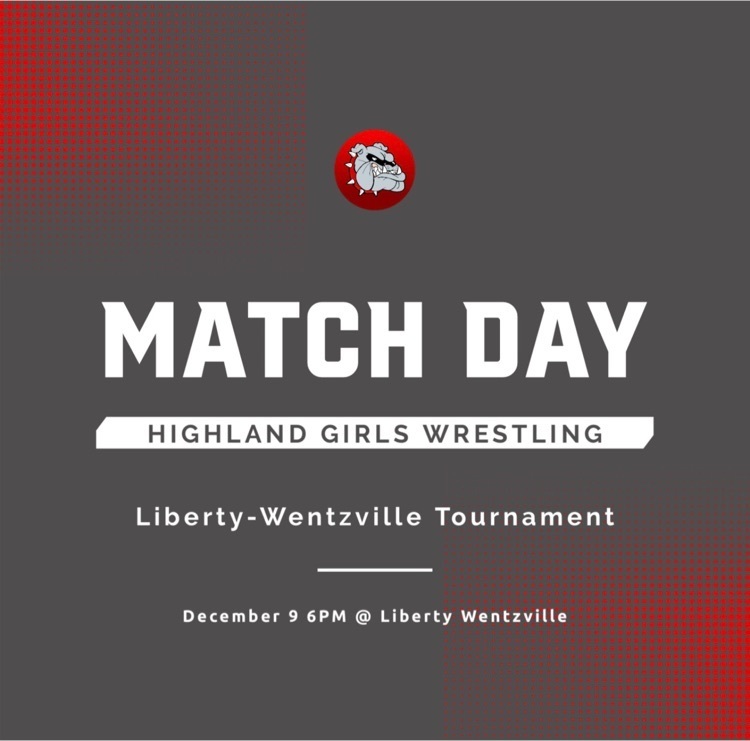 The Highland Lady Bulldogs defeated Jersey tonight to get another win and move to 10-1 on the season.

Highland Lady Bulldogs JV defeat Jersey tonight by 30 in the preliminary game at Highland. Varsity tips off in 10 minutes.

Highland JV Lady Bulldogs lead Jersey 21-7 to start the 2nd half at Highland.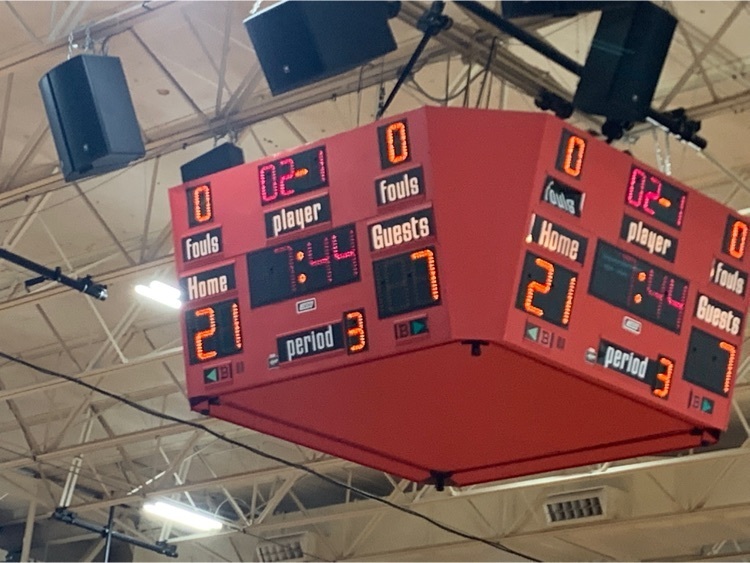 Best of luck to our bowling program as they head to CM today. Join us tonight for girls basketball as they take on Jersey! Let's go Dogs! ❤️🐾🎳🏀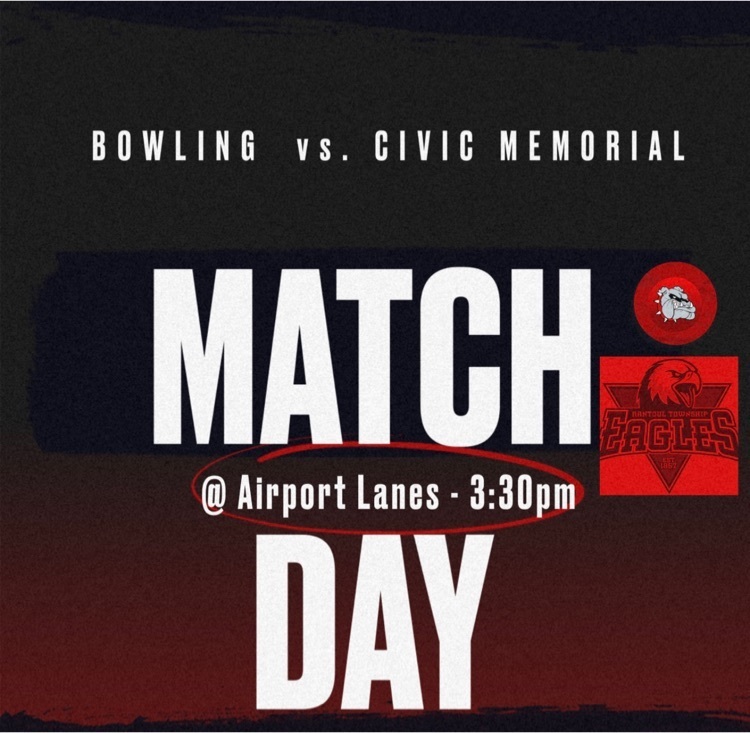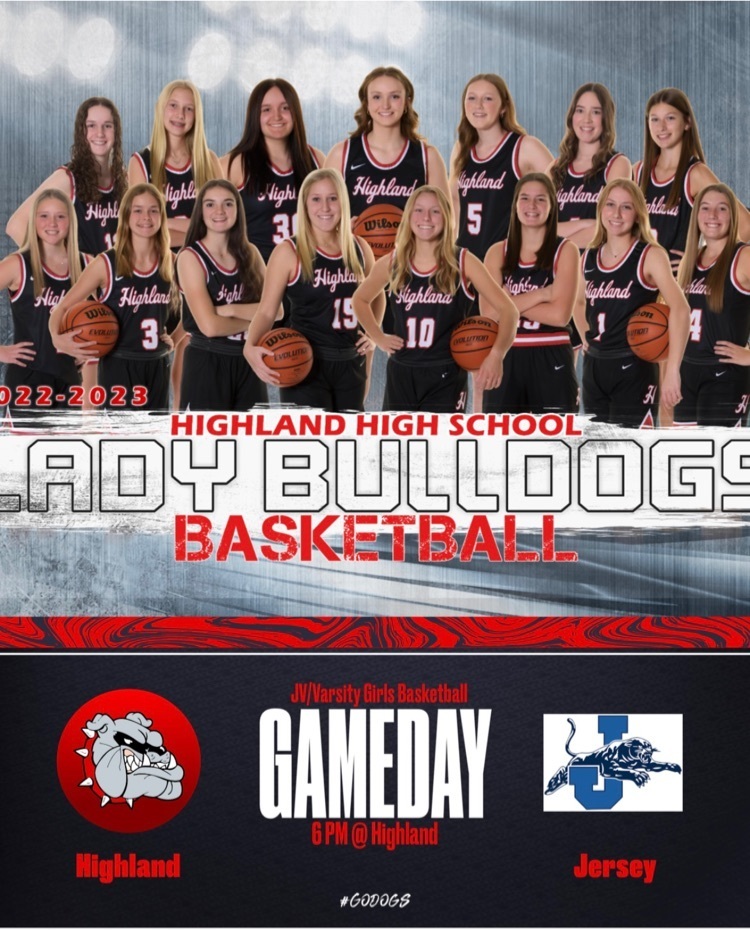 The HMS & HHS Band Students will be selling bags of peanuts this Saturday morning at Michael's Coffee Shop, Rural King and Kloss Furniture! $5/bag, plus free appetizer gift card!!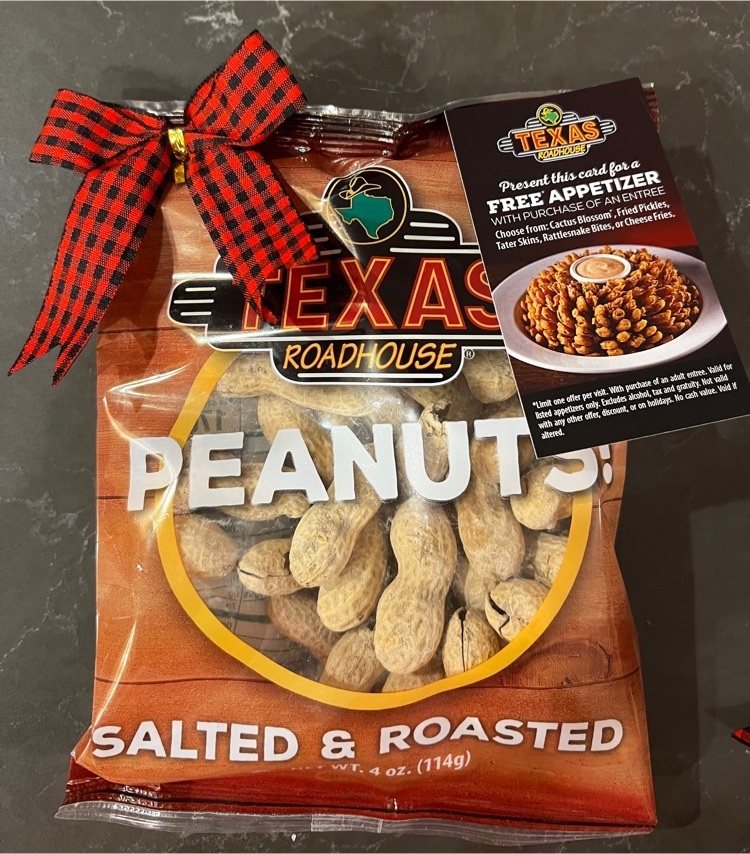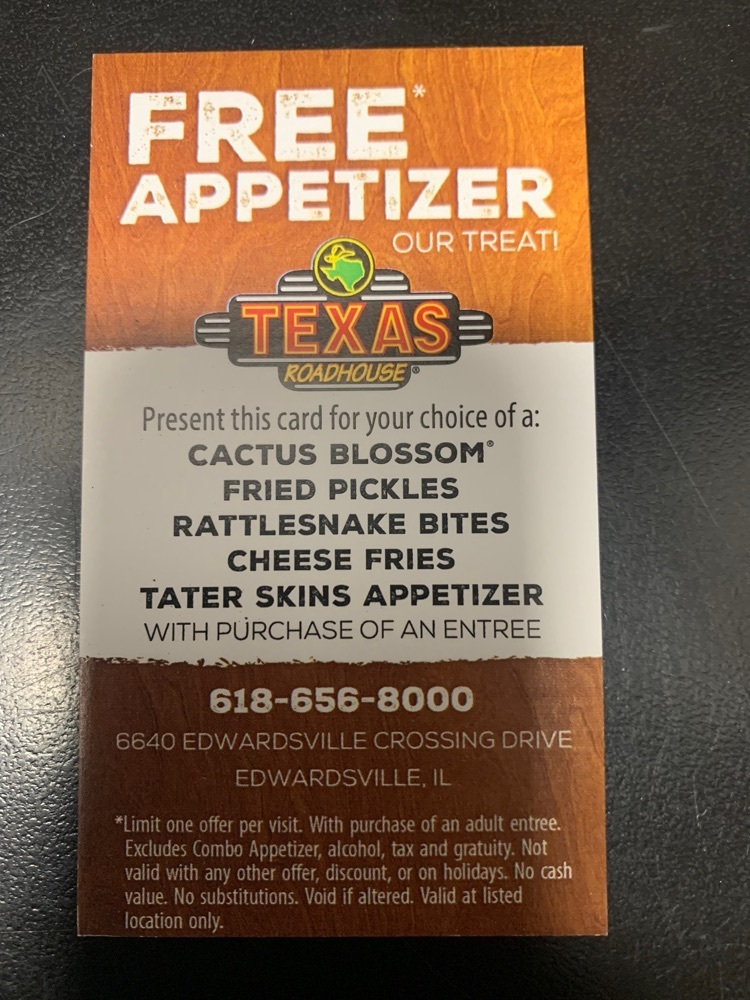 On Friday, December 16, the HHS Dissonance Show Choir will be presenting Cocoa and Carols in the HHS Kennel to raise funds for their competition season! Tickets are $12.00 and can be purchased online (
https://hhsdsc.booktix.com
) or at the door. Tickets include a trip through a hot cocoa bar and other delectable treats! There will be an extra special guest and some of his helpers making an appearance as well! Children under 4 are free, but we ask that they sit in your laps. There is limited seating and we want to make sure everyone gets a seat!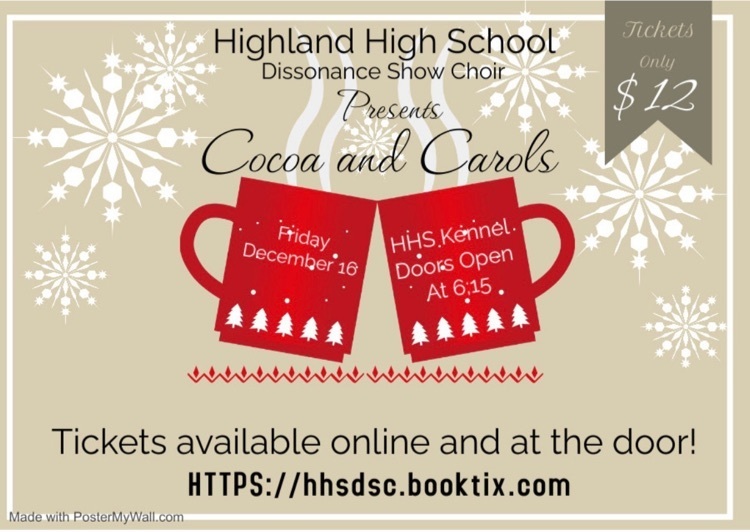 Highland defeats Belleville West tonight 57-44 in non-conference action.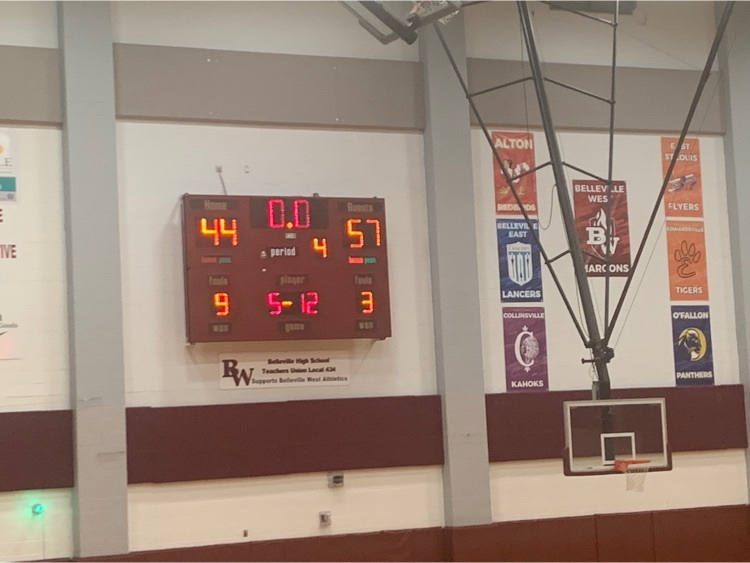 The Lady Highland Bulldogs extend their lead and now lead 43-34 heading to the 4th quarter.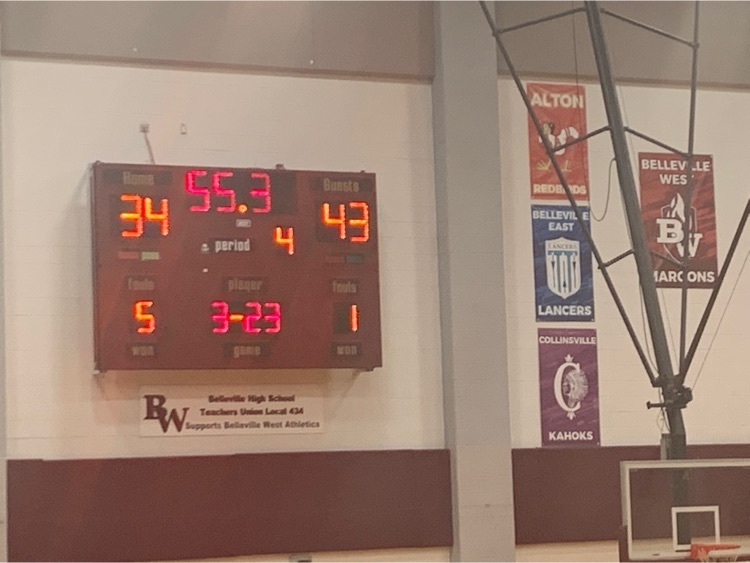 At the half, Highland has taken the lead against Belleville West 26-21.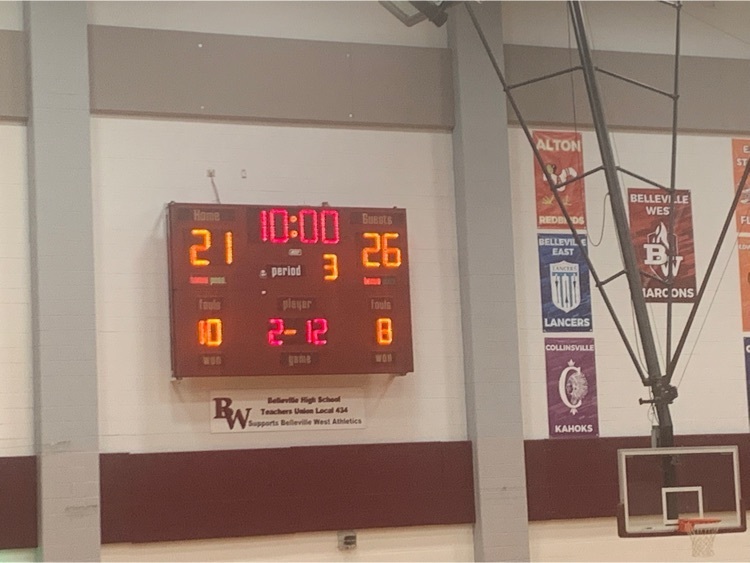 Highland trails 10-8 after 1 quarter against Belleville West.

The Highland Varsity Girls getting ready to tip off against Belleville West at West High School. The JV team fell tonight to West.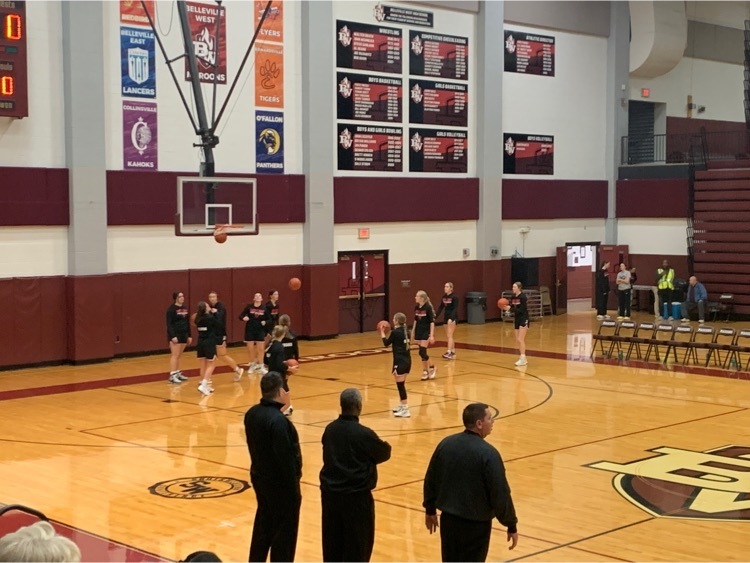 Flyer for Kirk Essenpreis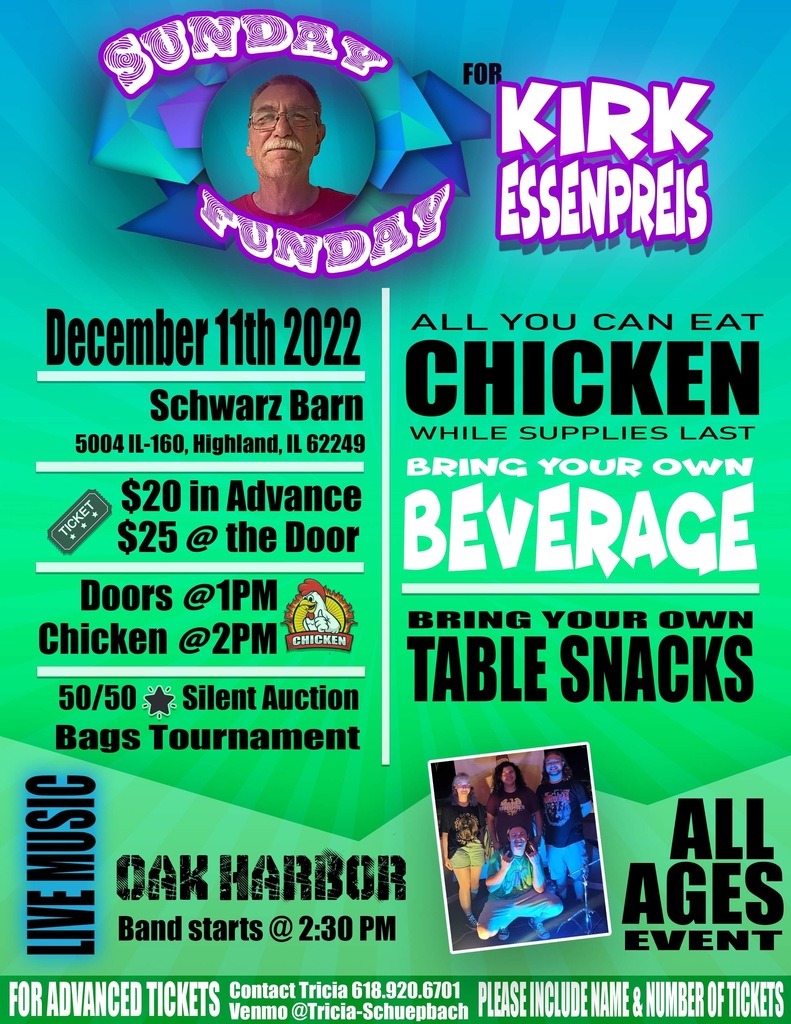 Senator Jason Plummer and the Highland contingency at the Youth Advisory Council. We are grateful Brendan Gelly, Elena Schrof,, Garrett Schlarmann, Raeghan Henrichs and Mr. Schaible were able to participate.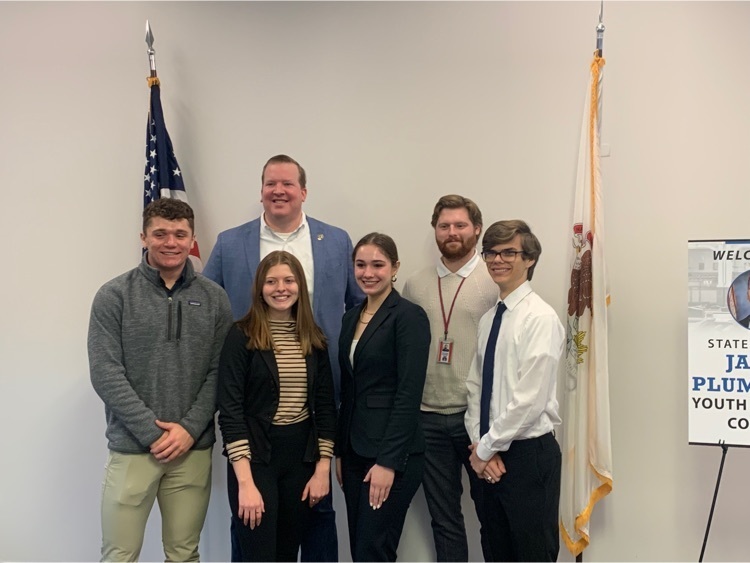 Highland Madrigals getting ready for their last show of the weekend. It has been an incredibly busy and successful weekend.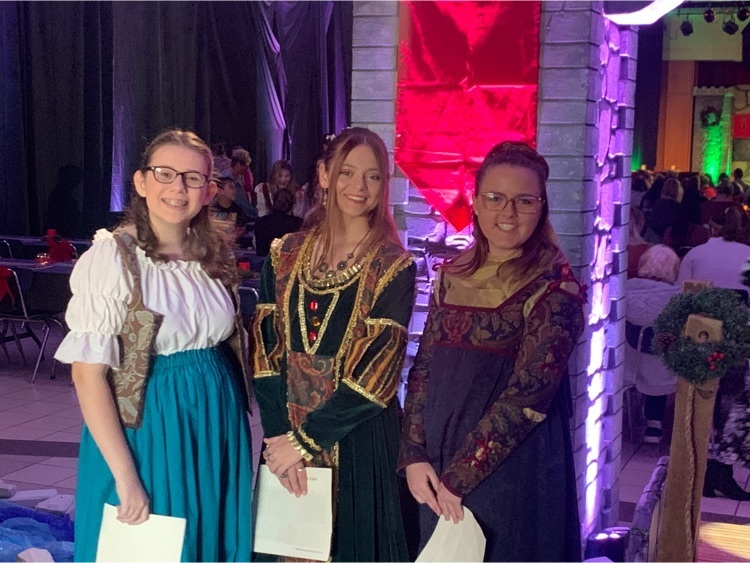 Yesterday the Girls Bowling Team and Mackenzie Davis place 3rd at Taylorville Tournament. Congratulations! The lady are at home tomorrow with our boys team versus Jersey starting at 3:30 pm at Poplar Junction. ❤️🎳🖤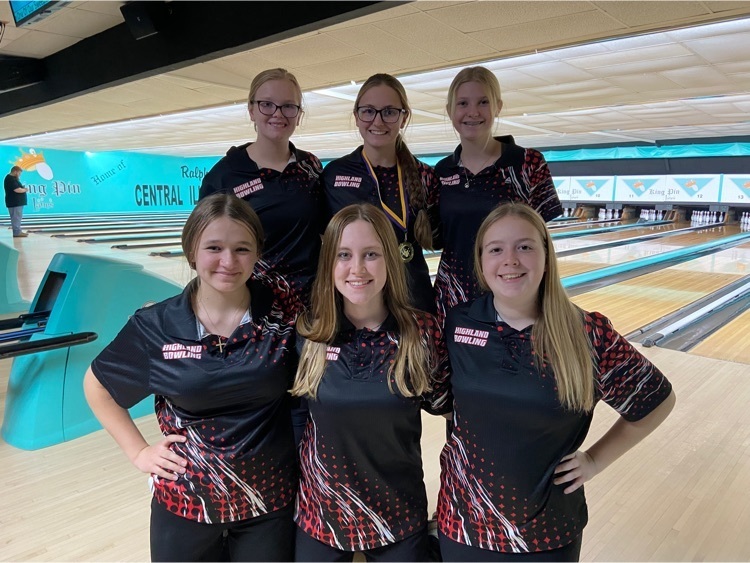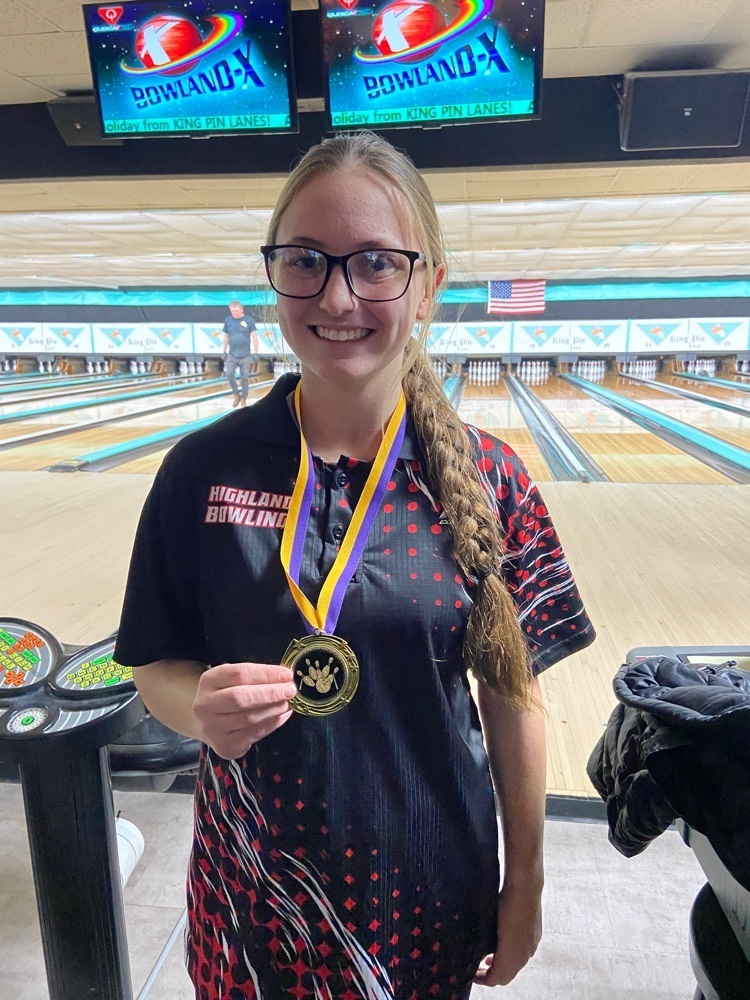 Wrestling placed 11th out of 20 teams with four wrestlers on the podium at CM today. Ashton Zobrist finished third, Gavin Merkle, Dalton Balint and Tyson Raker placed fourth. Ethan Greenwald finished seventh. Congratulations! 🐾❤️🖤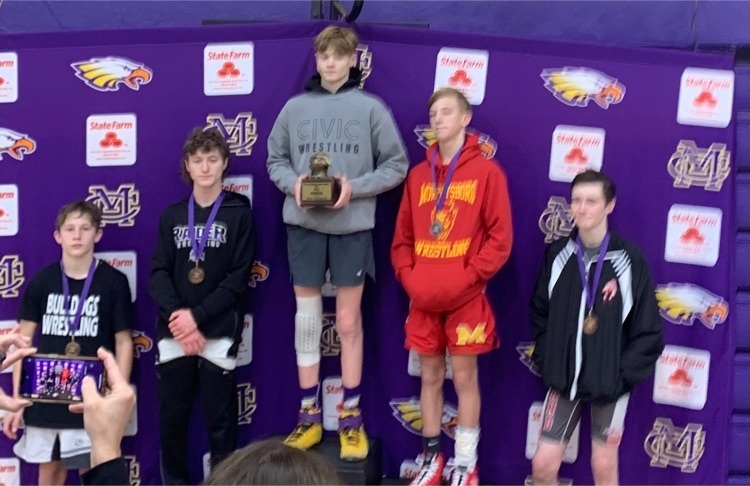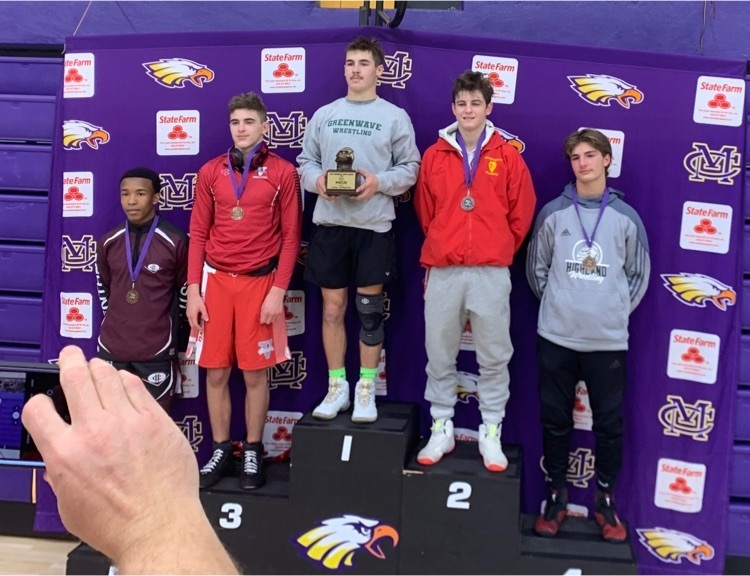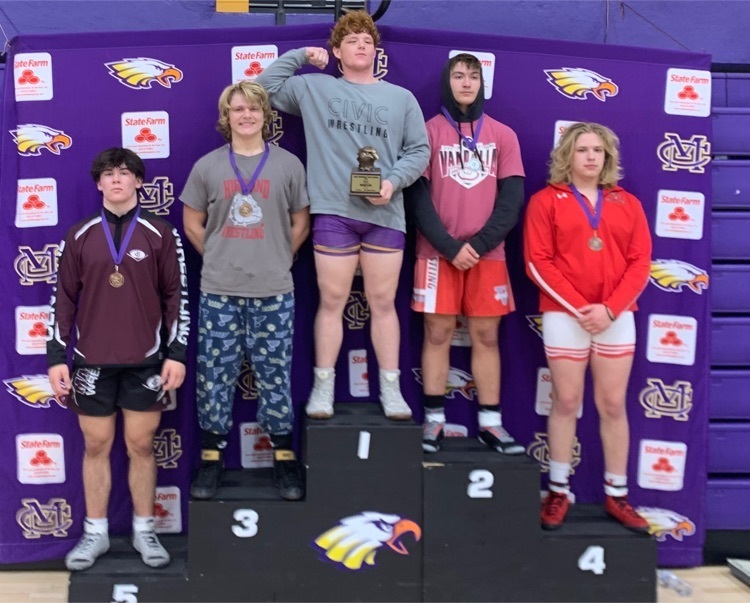 A quality win for the Lady Bulldogs with a 44-27 victory over Chatham-Glenwood this afternoon. JV also picked up a victory on the day.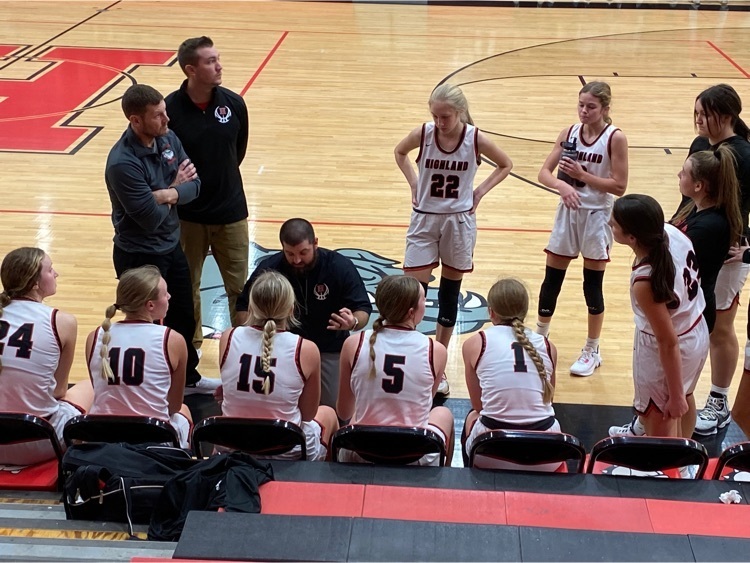 What an amazing Madrigal performance this evening! Congrats to Mrs. Shannon Wesselmann, Director, for leading our talented students through months of preparation. The sound, light, and tech crew pulled off a top notch event. Two more shows Sat and Sun. Well done Bulldogs!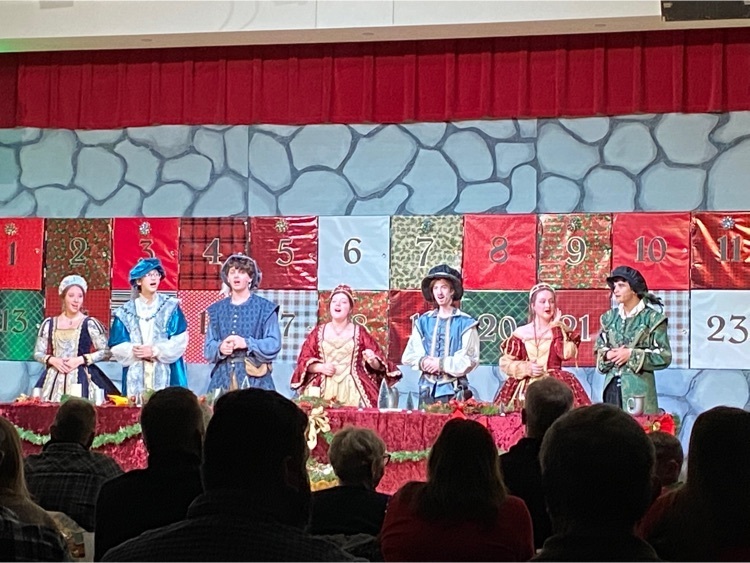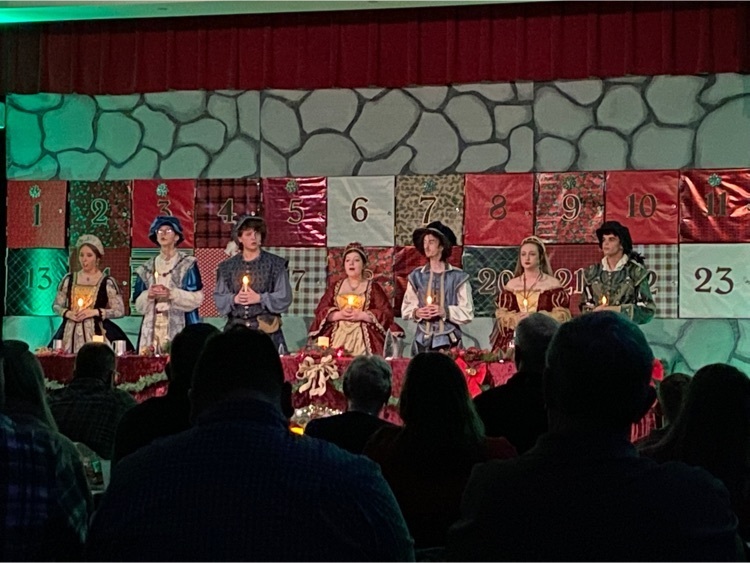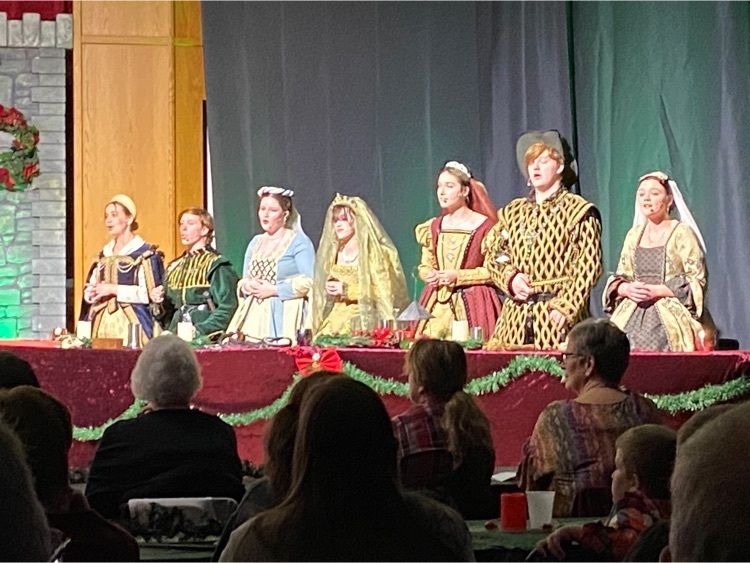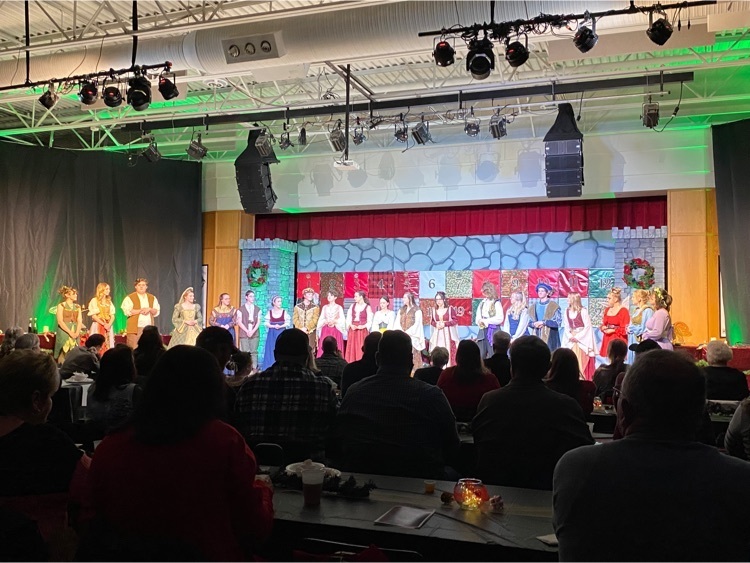 Please see the link below to apply for MATH TEACHER opening at Highland High School for the 2022-2023 school.
https://www.applitrack.com/highlandcusd5/OnlineApp/JobPostings/View.asp?AppliTrackJobId=880
Date Posted:   11/29/2022 Location:   Highland High School Date Available:   08/14/2023 Closing Date:   01/20/2023   Description: Full-time math education in a 1,000 student high school (courses may include Basic Geometry, Geometry, Algebra I, or others as needed; Math Team Assistant (stipend position)) - Coaching and Extra Curriculars available Applicant must be willing to: -Show knowledge and ability to apply Illinois Learning Standards -Communicate effectively both written and verbally. -Communicate high expectations for teaching and learning. -Provide strong classroom management and organizational skills. -Participate in extracurricular/coaching opportunities as available. Qualifications: Appropriate certification and evidence of successful work with high school age students. Application Procedure: Apply online - please upload a letter of interest, resume, 3 letters of professional recommendation, transcripts and Illinois Teacher license information with your online application.