Sophie Parkerson threw a No-Hitter vs. Alton, striking out 11! Bre Habermehl squeezed in the games only run in the 6th inning for the 1-0 win. Abby Schultz, Karli Dant, Madelyn Trauernicht , and Maci Miles each collected one hit to lead Highland Bulldogs Varsity. 🐾❤️🥎🖤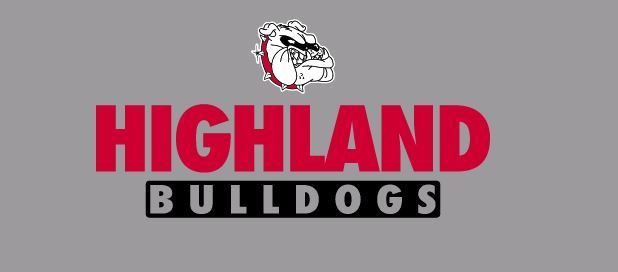 The Bulldogs fall to Mattoon in the Regional Semifinal 1-0 today. Thank you all for your hard work this season. 🖤⚽️❤️🐾

Softball clinched the conference today with a 6-3 win over Triad. Maggie Grohmann was 3-4 with 2 doubles. Alli Koerkenmeier was 2-3 with 2 doubles. Emma Strubinger 2-4 with 2 RBI. Sophie Parkerson 1-3 2 RBI. Maddie Trauernicht 2-4. Sophia Donoho pitches all 7 innings!

There are only a few days left to purchase your yearbook! Our yearbook staff has been hard at work covering all of the events as the school year comes to a close. Trust us when we say this is one yearbook you will NOT want to miss!!! Order online now:
www.jostensyearbooks.com

Boys tennis took 4th in the MVC Tournament. Will Lindsco and Bryant Smith were medalist finishing 3rd at the 3 doubles flight, and Will finished 2nd in the 6 singles flight. Tyler Kutz was presented the Sam Graf sportsmanship award at the end of the tournament. Congratulations!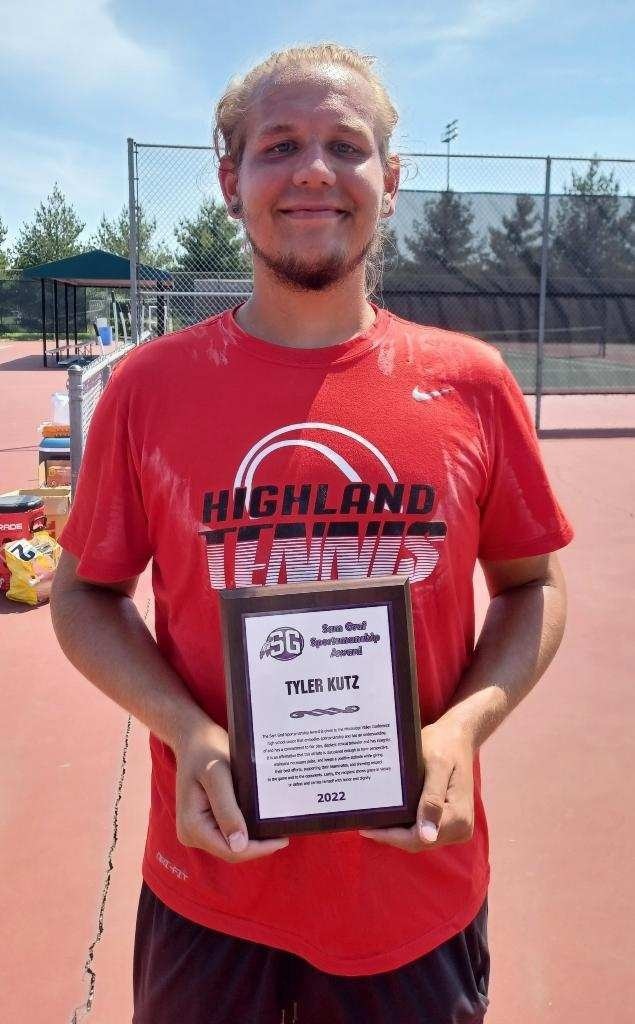 Come support the team on Sunday.

The Intro to Ag classes got a hands on experience yesterday calculating seed populations, use of cover crops, and understanding the soil composition of our plot. A BIG THANKS to Syngenta for use of their drill and Hemann Seeds in New Douglas for donating the soybean seed.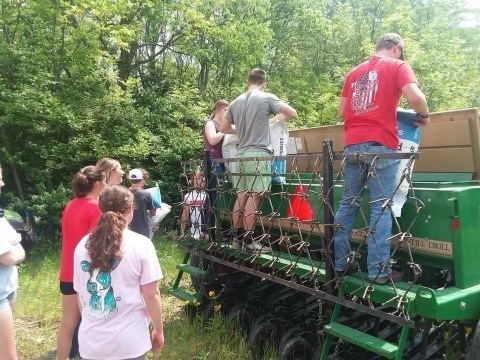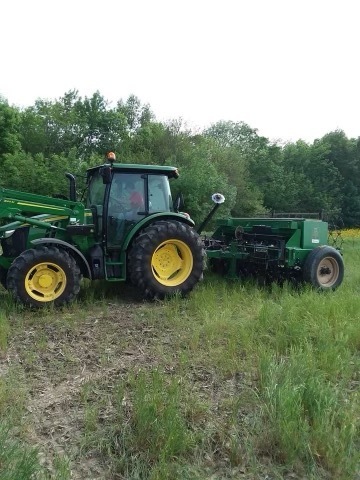 Congratulations to the Girls 4x800 who are heading to State! Maddie Dortch, Faith Brindley, Payton Frey, & Tarryn Keeney. Also heading to State is Josie Hapack in the shot put and discus. Congratulations ladies! ❤️🐾🖤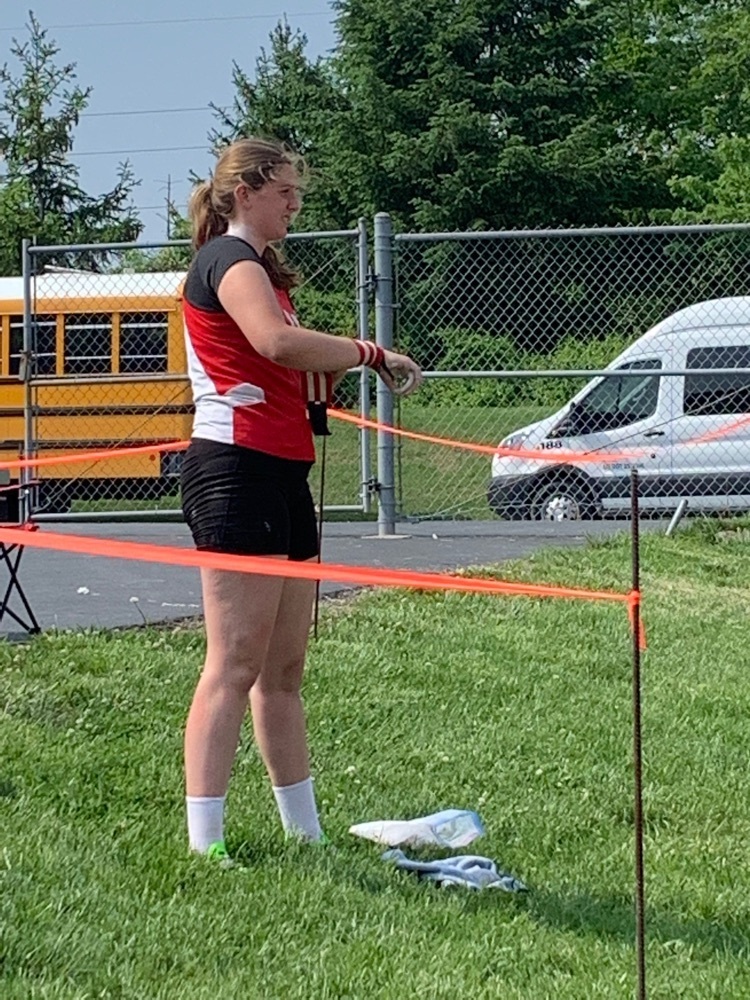 Thanks to Highland's IT'S PARTY TIME! for helping make graduation extra special for seniors!🎓❤️🐾 Here's a message from them: Hats off to the Highland High School Class of 2022! PAINT THE TOWN RED AND BLACK Celebrate this year's graduates by 'painting the town' in their honor. Parents, friends, family, and businesses of Highland High School are invited to "Paint" Troxler, HHS, or Your Business Red & BLACK in honor of the Class of 2021! A portion of the money will also go toward yard cards and extra balloon decor for graduation. Consider sponsoring a special student or the entire class by purchasing a Spirit Stick or Spirit Torch or Crazy Stick from It's Party Time here in Highland. Each balloon pole will be labeled with the graduate and sponsor's names in their honor. To order please message with the information below: Facebook page
https://www.facebook.com/itspartytime.highland.il
or call (618) 651-1505 by midnight, Tuesday, May 17th. It's Party Time will take care of "Painting the Town."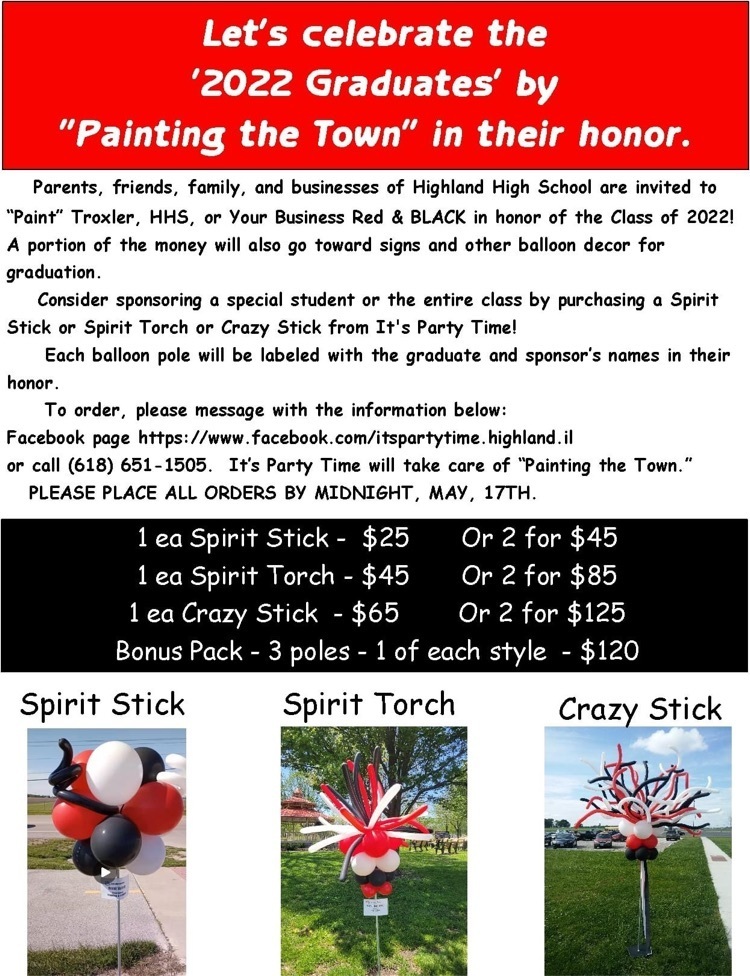 Mr. Durbin's class invited Mrs. Mantz's class to view items created as a 3D-printed object. Students were taught about different materials and design possibilities, and also shared examples of projects and drawing programs.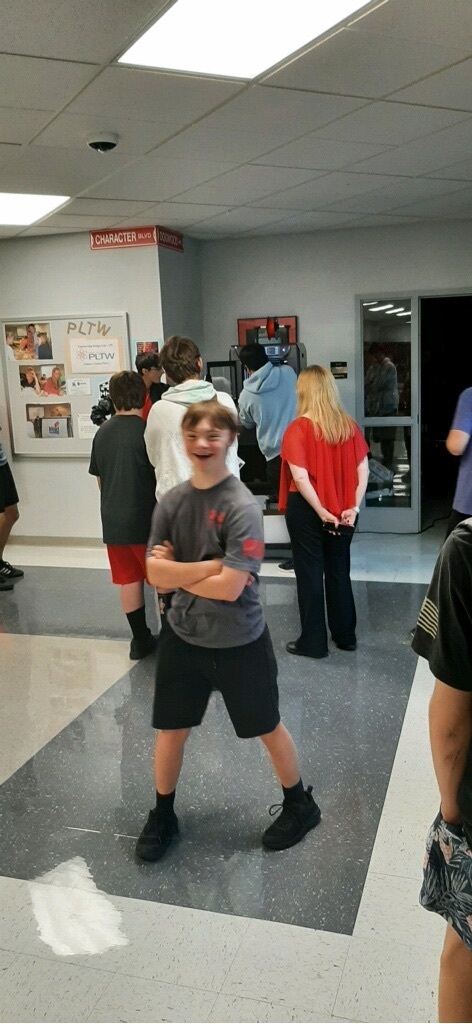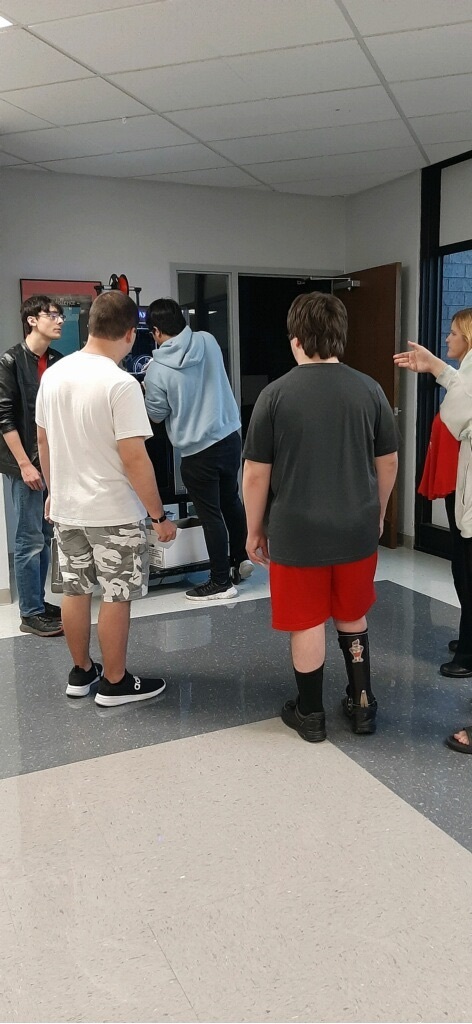 Happy School Nurse Day to Mrs. Natalie Propst. Thank you for supporting and caring for our students and staff. We appreciate you and thank you for your hard work, passion, and dedication to health and wellness for all.

Congrats to our Class of 2022 Running Start Seniors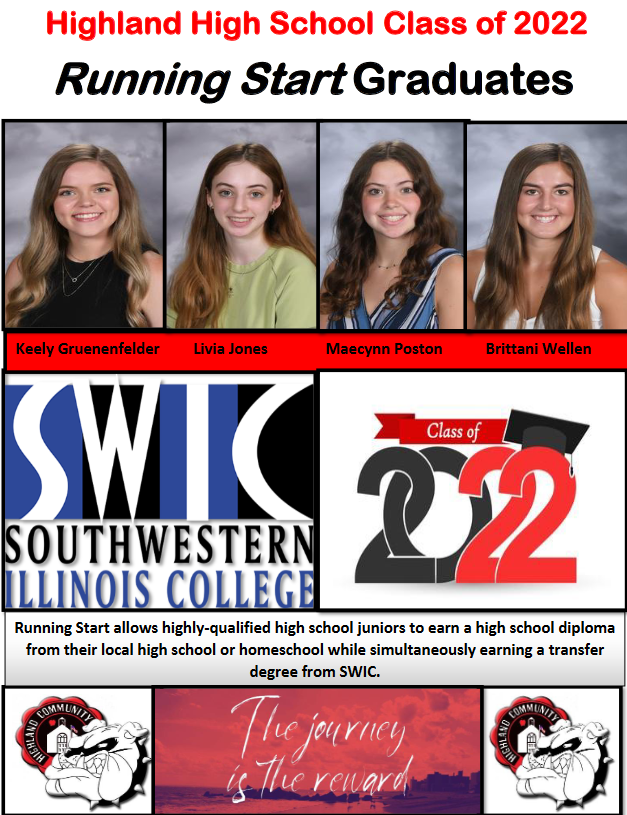 Congratulations to Mrs. Amber Spaeth, HHS School Counselor, who was recently elected to an Illinois School Counselor Board Position. Spaeth has been with Highland CUSD #5 since 2017 and our students are so blessed to have such a compassionate and caring advocate. She and her fellow school counselors serve students with the most up to date information regarding their social-emotional, academic and career development. We are so proud of her efforts.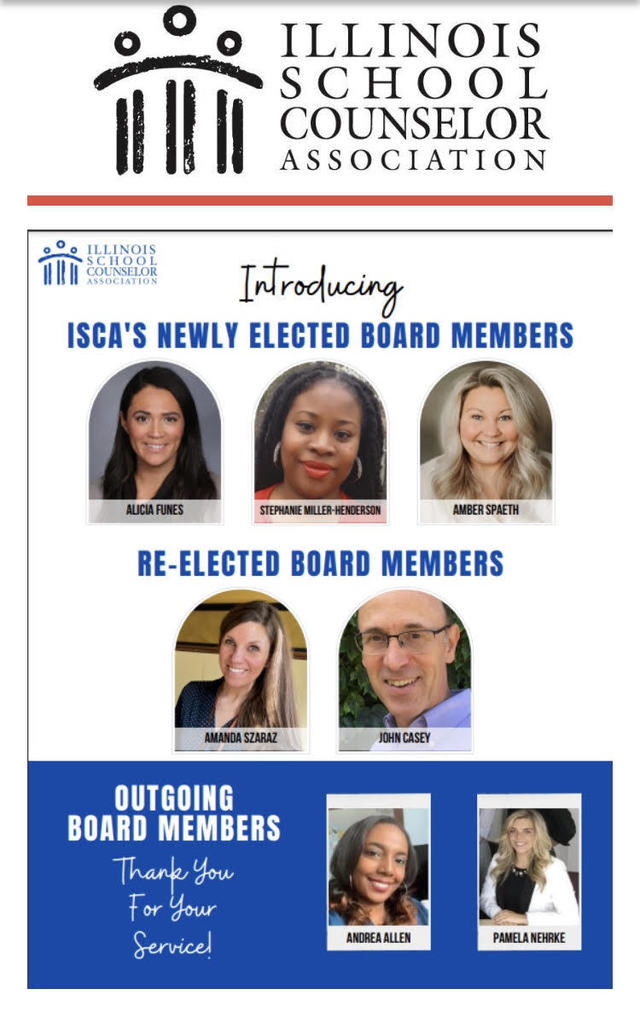 From freshmen to seniors, happy last day of school, class of 2022! Next up: graduation!! #classof2022 #seniors 🎓🎉🐾❤️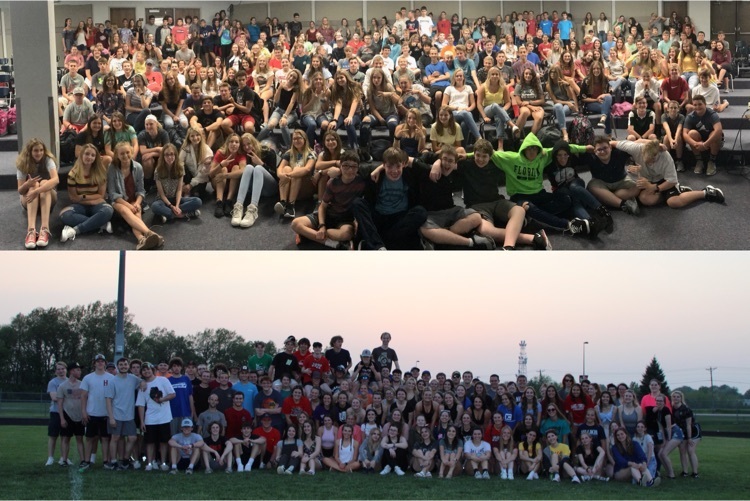 Congrats to Abby Huelsmann for winning the Daughters of the American Revolution award from the Silver Creek Chapter. Abby is pictured with Marilyn McCall, DAR Representative, Mary Jackson, School Counselor and Dr. Chris Becker, HHS Principal

Varsity softball defeated Jersey 3-2. Bre Habermehl 3-4. Maggie Grohmann 2-4 with 2 RBI. Sophie Parkerson 2-3. Sophia Donoho pitched all 7 innings. Way to go ladies! 🖤🥎❤️🐾

HHS Combined Choirs with the grand finale, Corner of the Sky.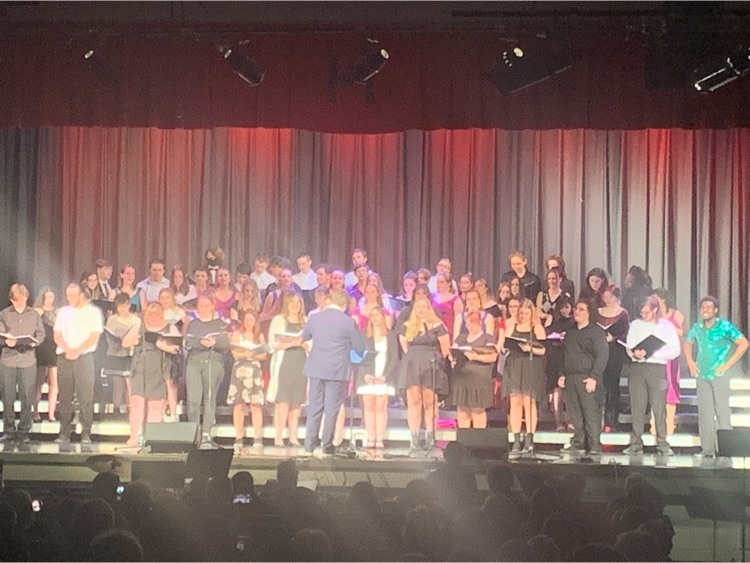 HHS Show Choir Band in action