Did you know we recycle plastic flexible packaging from Kroger and Ruler Foods? Packaging from Kroger brand, Simple Truth, Private Selection, Comforts, Hemisfares, Abound, and more can be saved through the summer and brought into the Highland Elementary office when we return to school. Our school earns money for these packages while we save them from the landfills!
Please see the attached for some great summer programs at Louis Latzer Library.
https://5il.co/srbn
Our auditorium area is looking good thanks to these hard workers!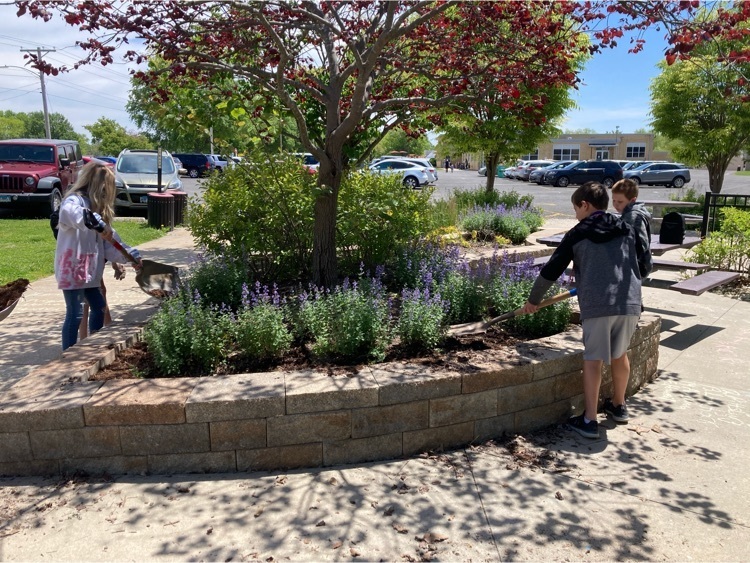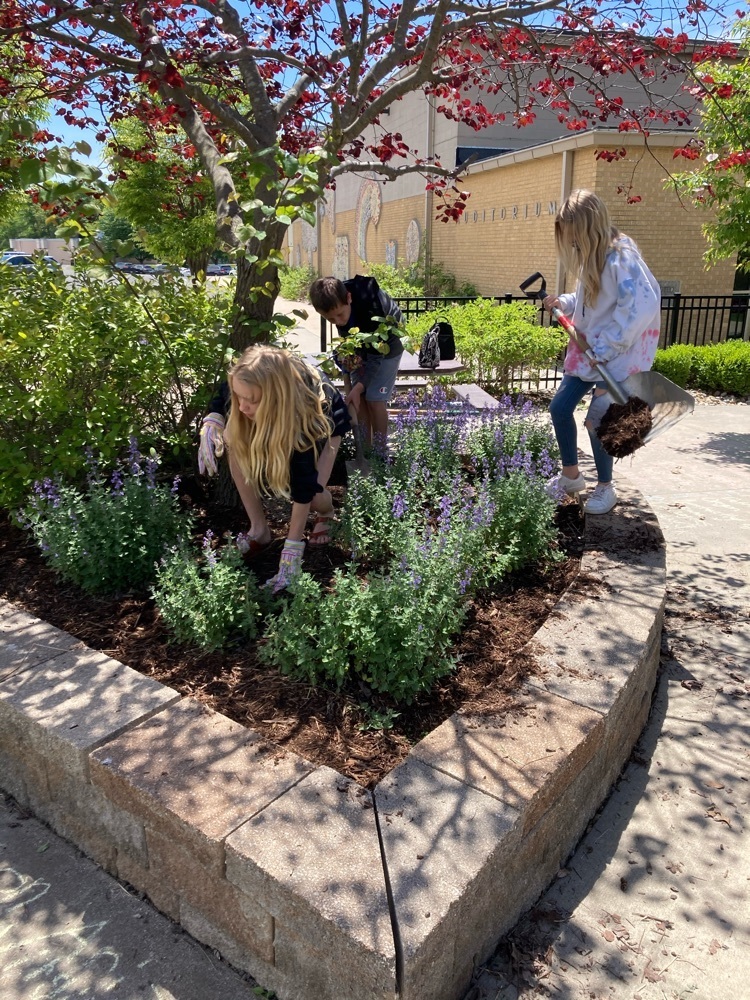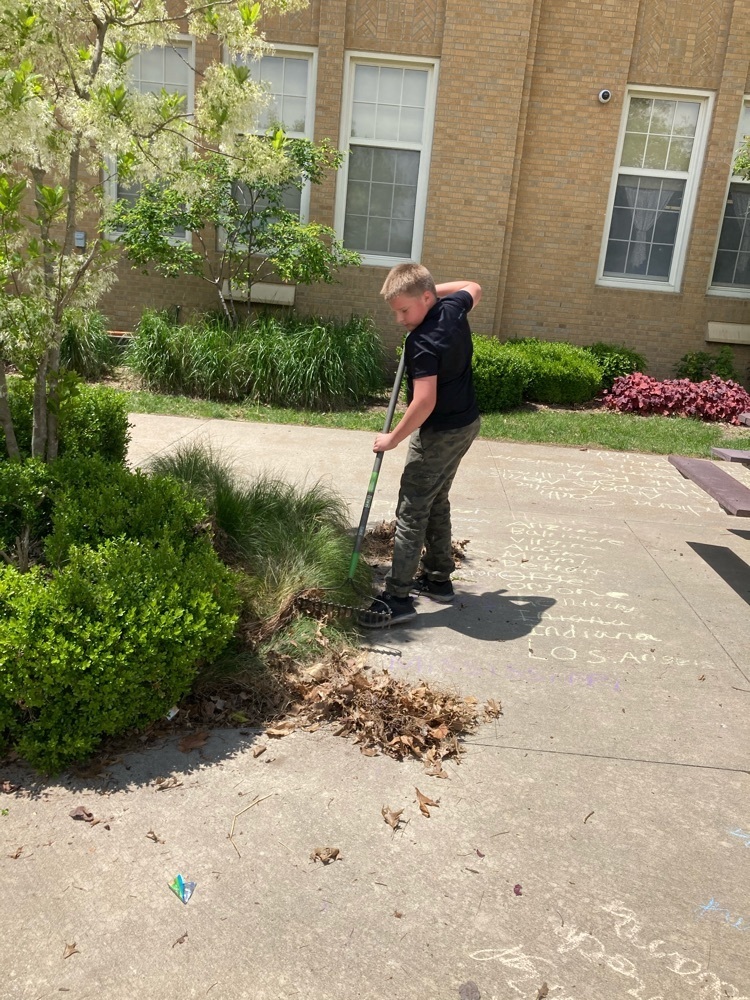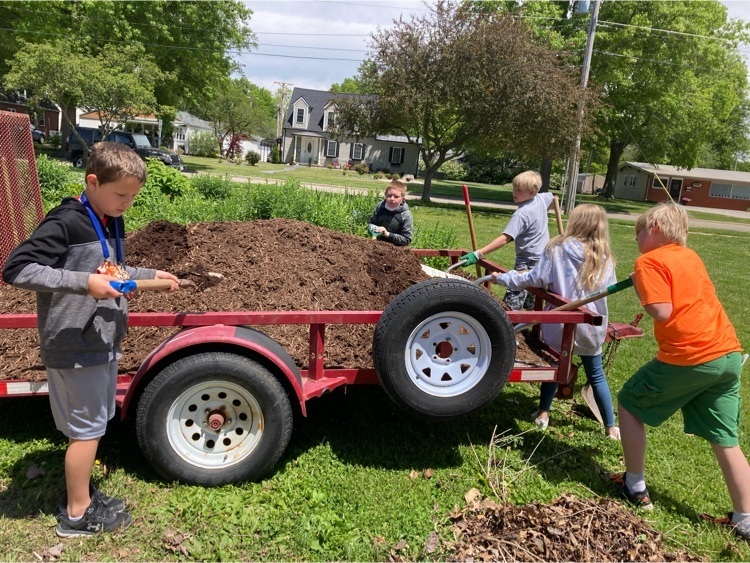 We had some great helpers today working on our landscape!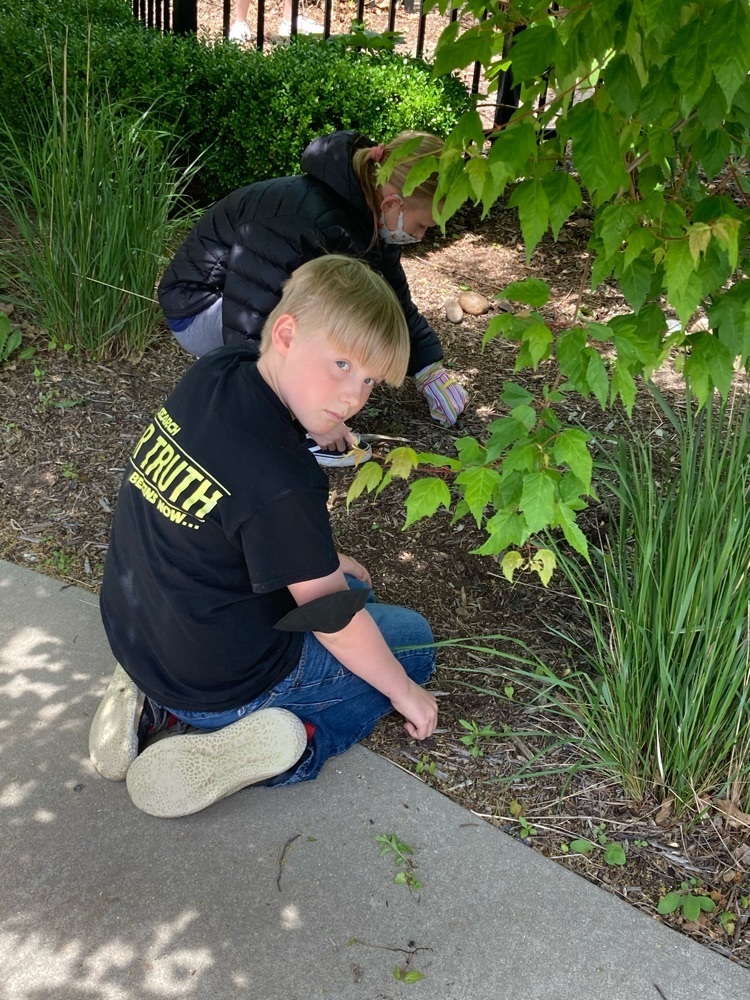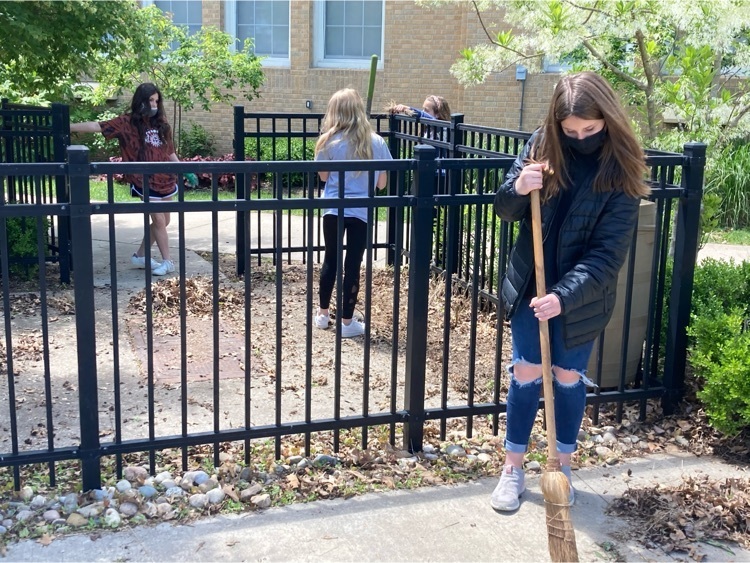 Today's dismissal is at 11:00 AM. Enjoy the nice weather!!
Mrs. Langendorf's class is having fun playing their instruments in music class!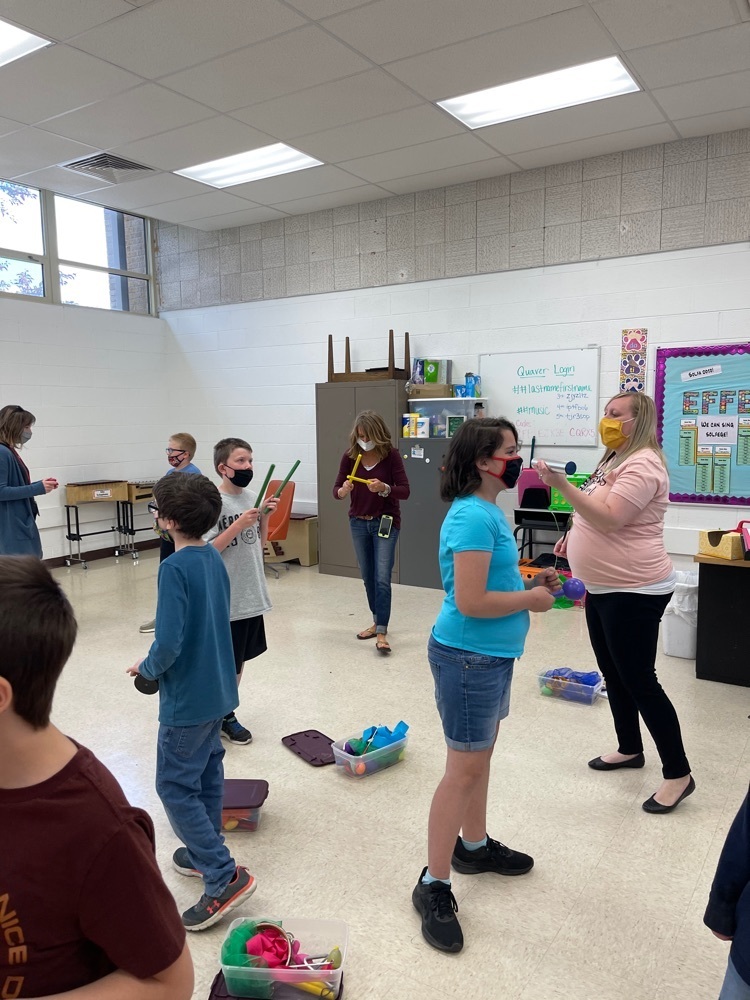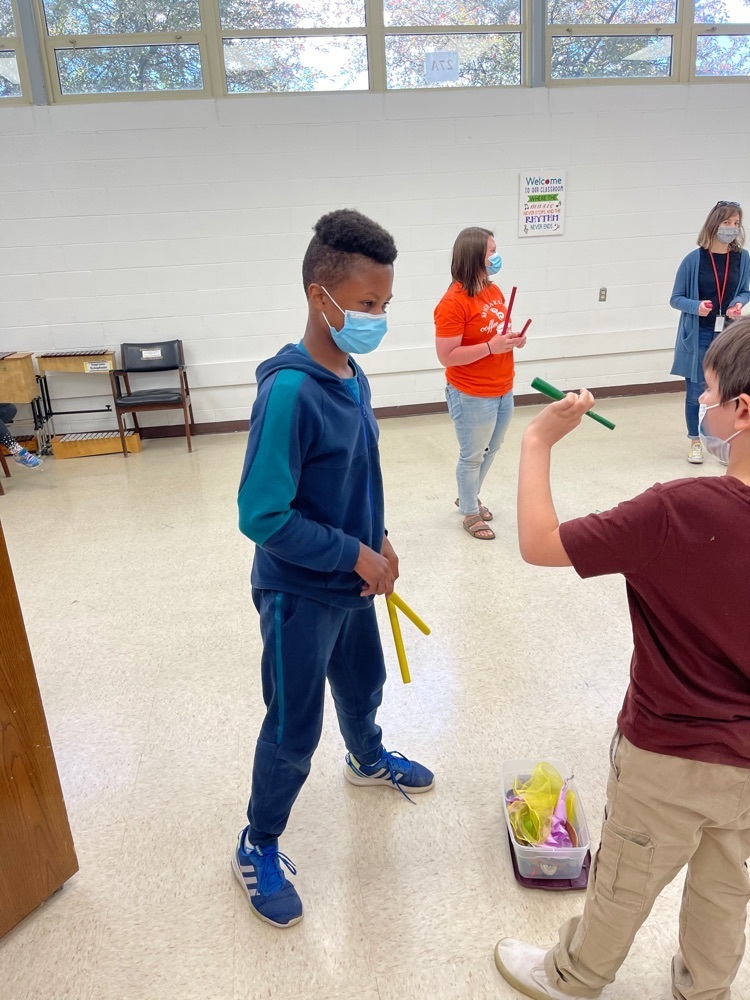 Happy Teacher Appreciation Week to our amazing faculty and staff! Thanks to their dedication, we are finishing a successful school year despite the many obstacles they had to overcome. They are the best of the best!
Our fifth graders had a lot of fun with the HHS Environmental Club today!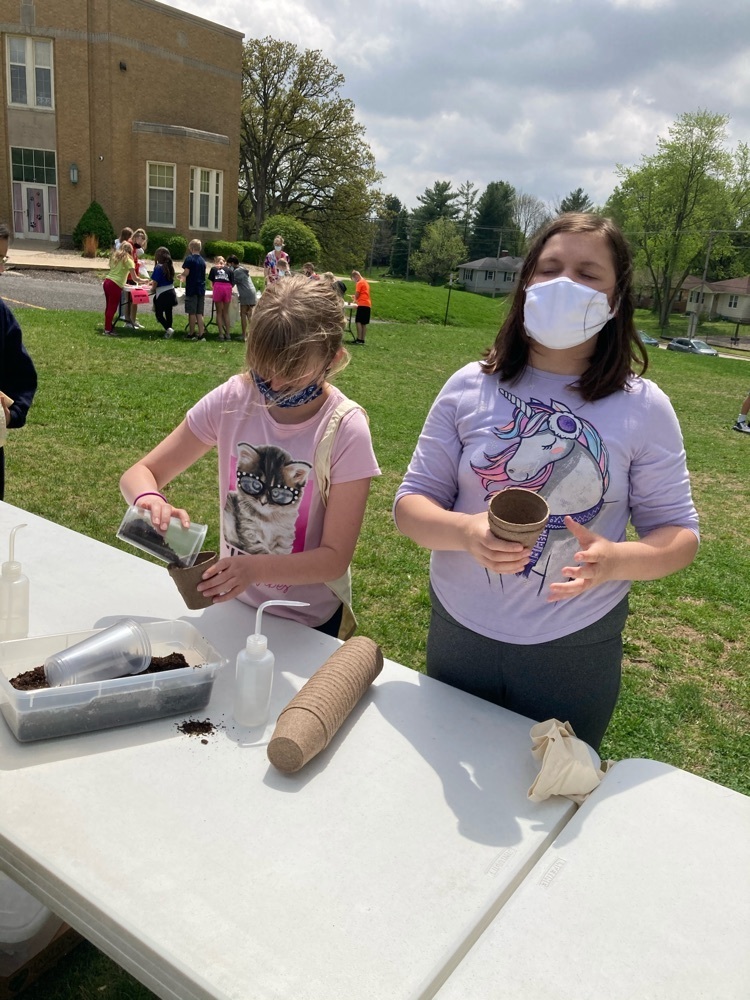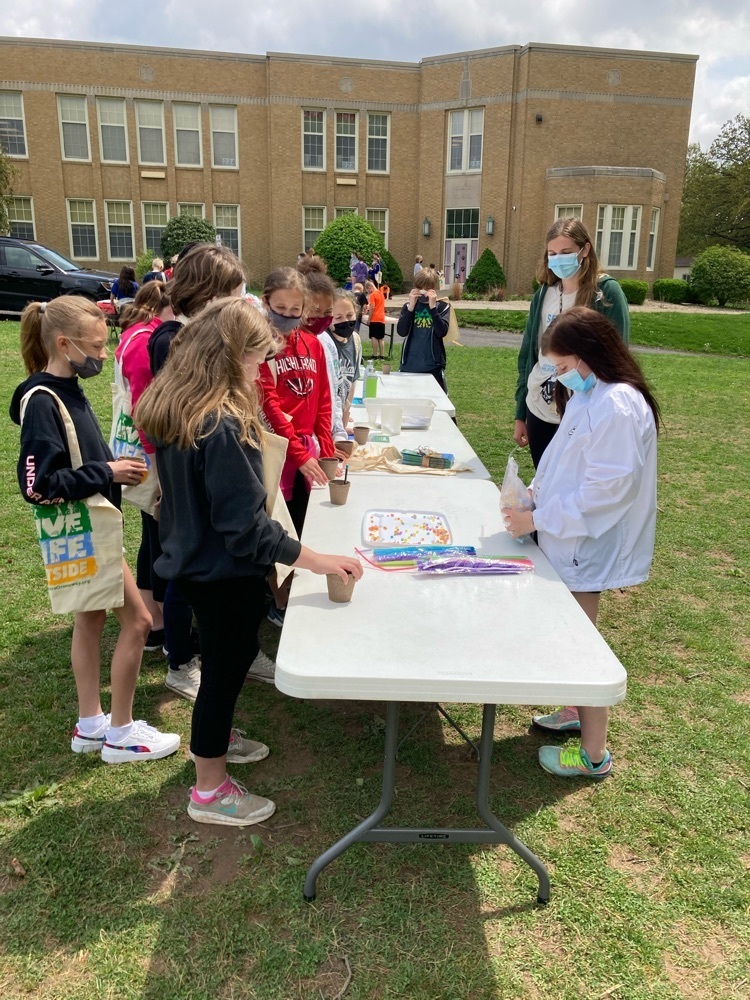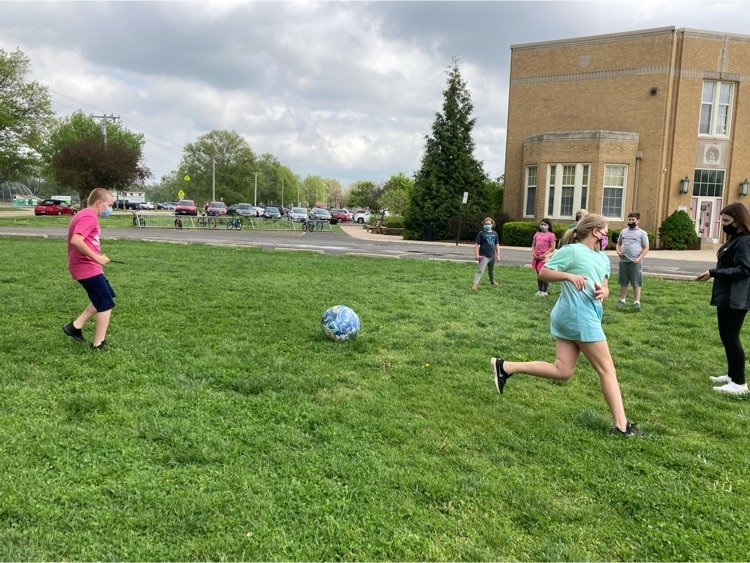 Want to help Highland Elementary raise some money? You can do that by helping us recycle Swedish Fish packaging! We have added this to our already extensive list of recyclable items. Place a bag in a convenient location, fill it as you use these items and bring them to the office. It's as simple as that! Helping the Earth and our school is a win-win situation!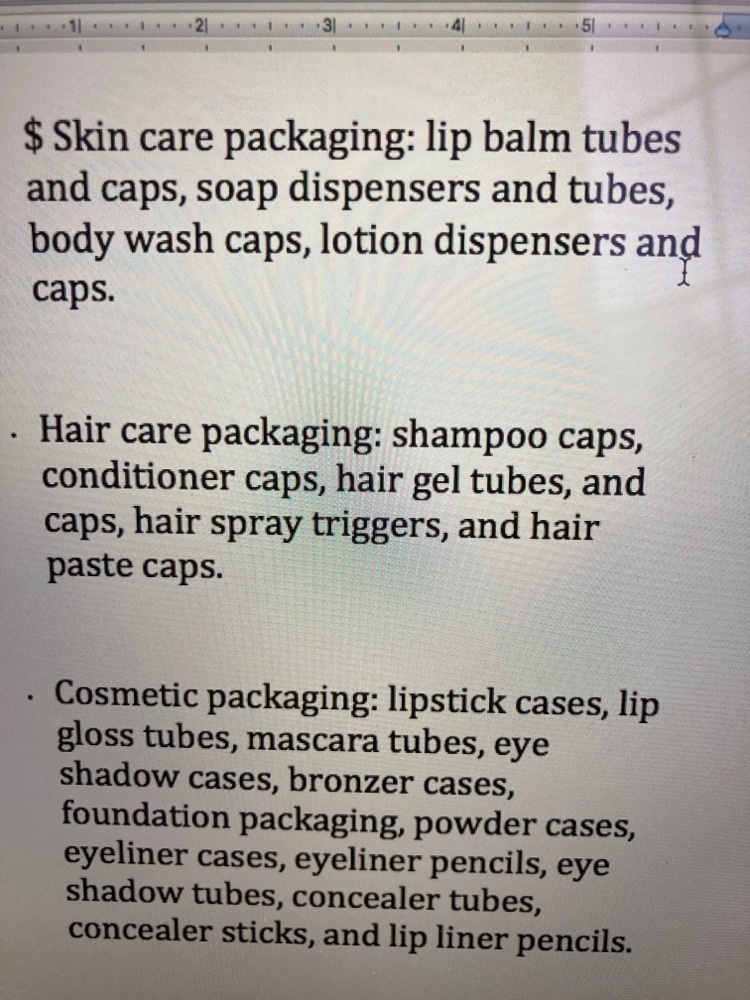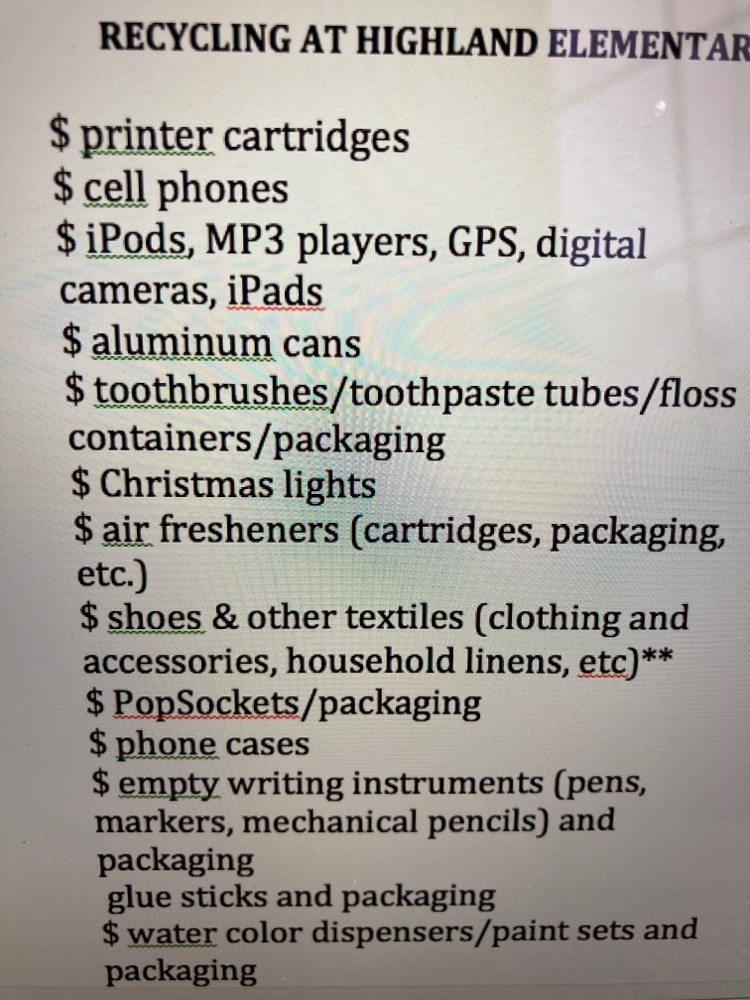 Last week to clean out your closets and help Highland Elementary. Please deposit any unwanted textiles in the bins by the end of the day Friday. We appreciate your support!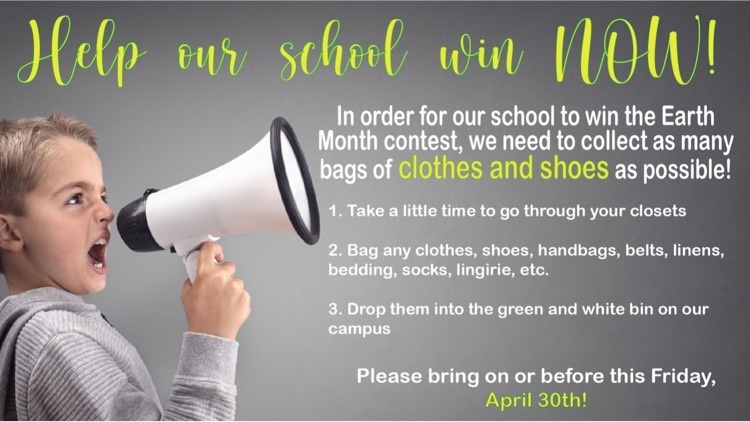 Students in Mr. Sauls's 4th grade class enjoyed a hands-on activity observing taproots, fibrous roots and lots and lots of worms!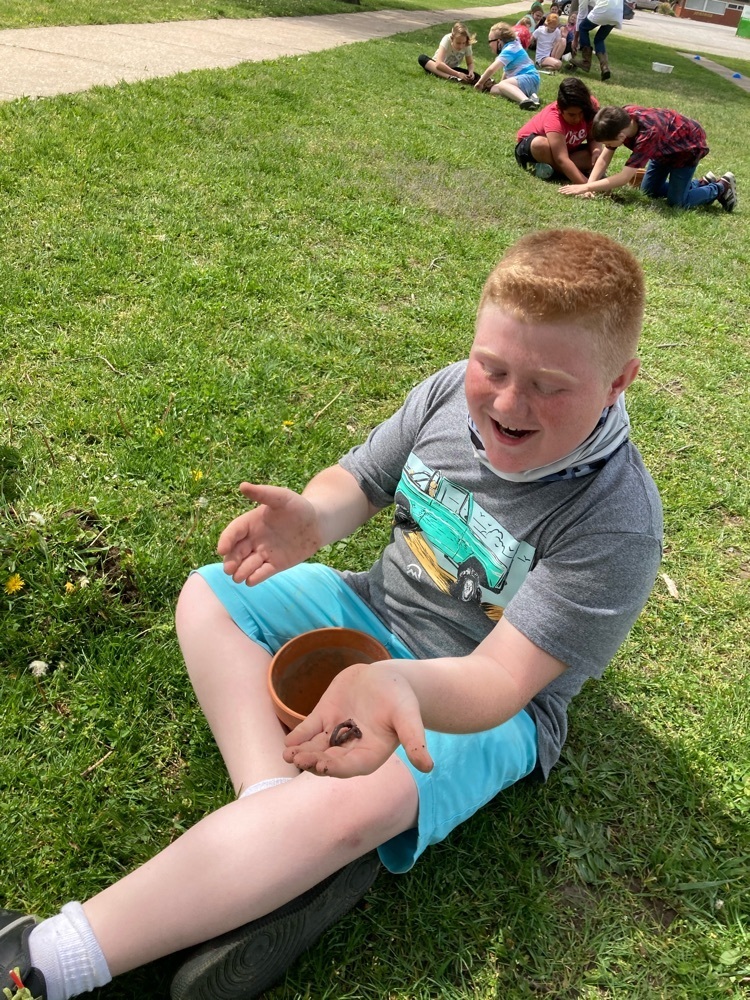 I just wanted to send an update on this morning. Our power is back on and phones are working. Thank you for your patience.
Good morning, Our campus is experiencing a power outage. At this time, our phones and email are temporarily unavailable. We will keep you updated. Classes are continuing as normal. Lori Miscik, Principal
Mrs. Bartlett's fifth grade class celebrated Earth Day by planting a tree and listening to a presentation given by WIU student Nick B. A big thank you to Personal Preference for the donation of the tree!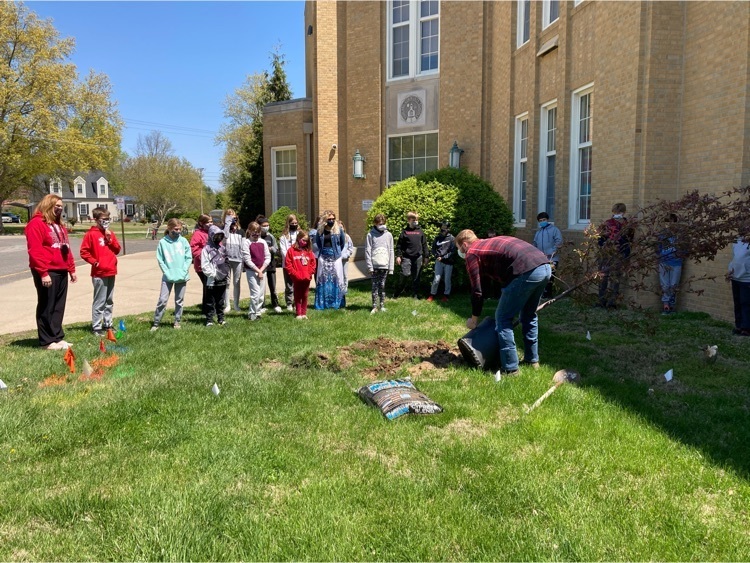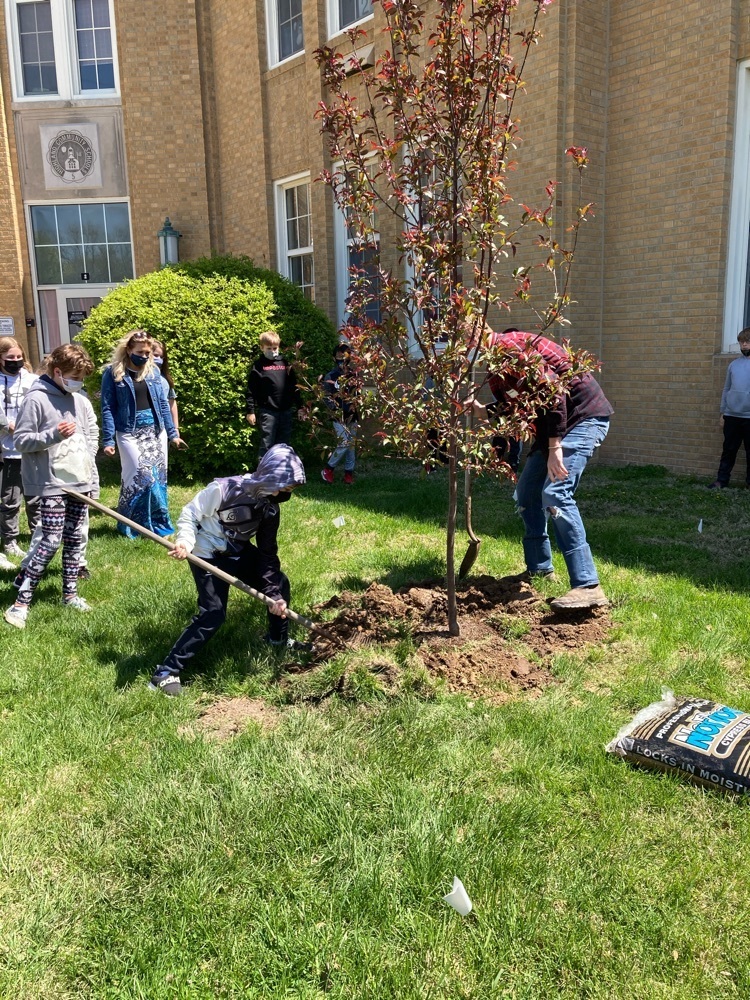 Plant flowers, pick up trash, recycle... do something great for our Earth today!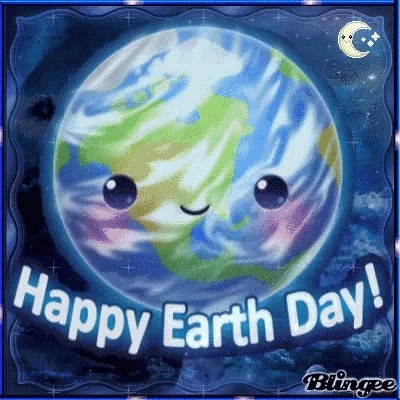 Congratulations to our Vituity Healthcare Art Contest winners. Pictured are first place winner Suzy S, a fifth grader in Mrs. Becker's class; second place winner Brianna F , a fourth grader in Mrs. Minford's class; and third place winner Cassidy R, a fourth grader in Mrs. Klostermann's class. They are pictured with art teacher Mrs. Vinson.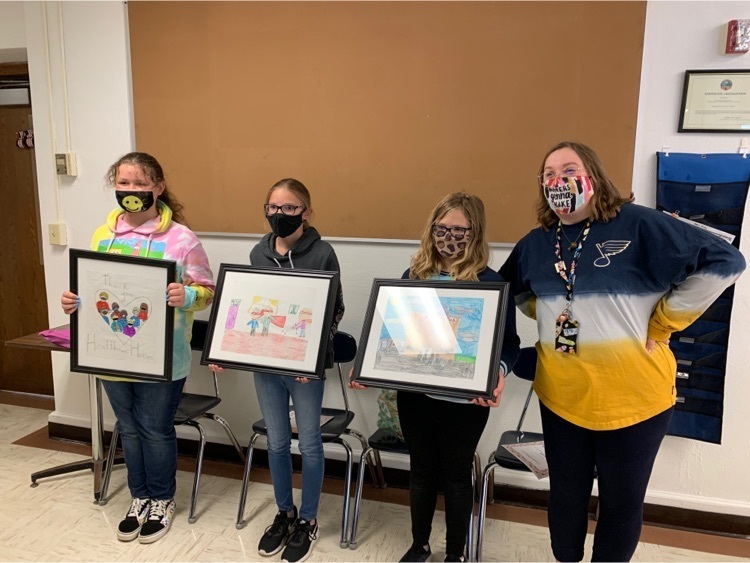 Grade 5 Mazzio's Night is tonight! Take the night off from cooking and come out to support our fifth grade! Take out orders are included and it goes from 5:00-9:00.
The HP vs HE basketball game and raffle was a big success last night. Thank you to all who watched and participated. A fun time was had by all!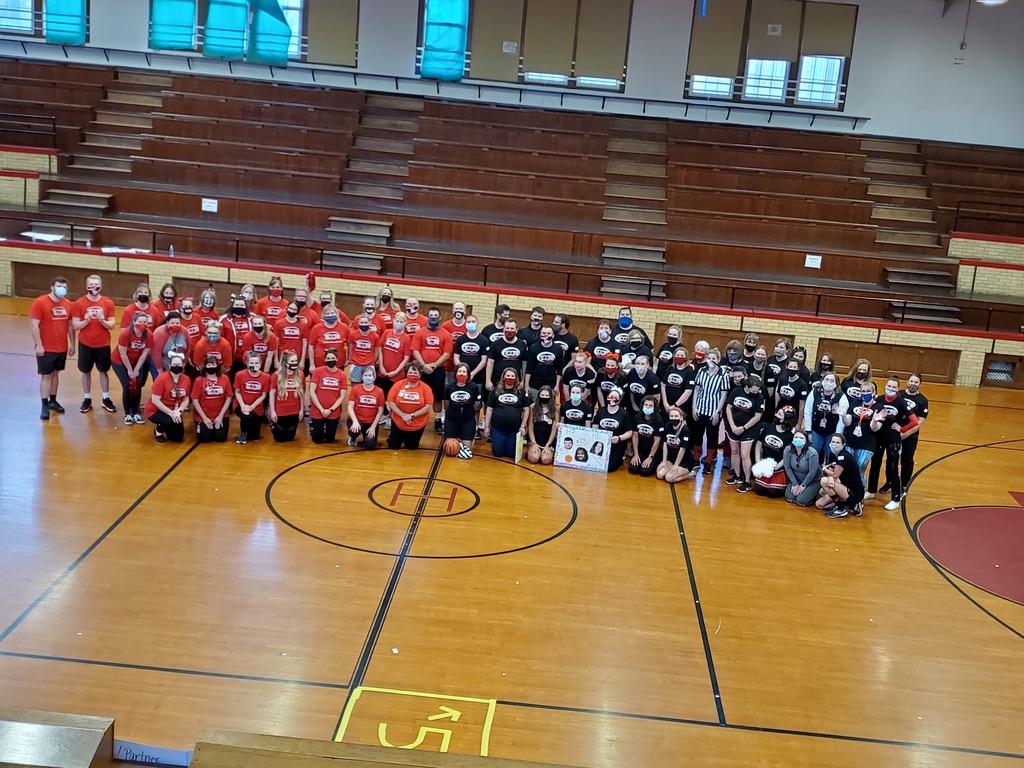 The teams are warming up!