Team 8 Black awarded some Lotto Bucks at team breakfast this week and celebrated our September Birthdays!!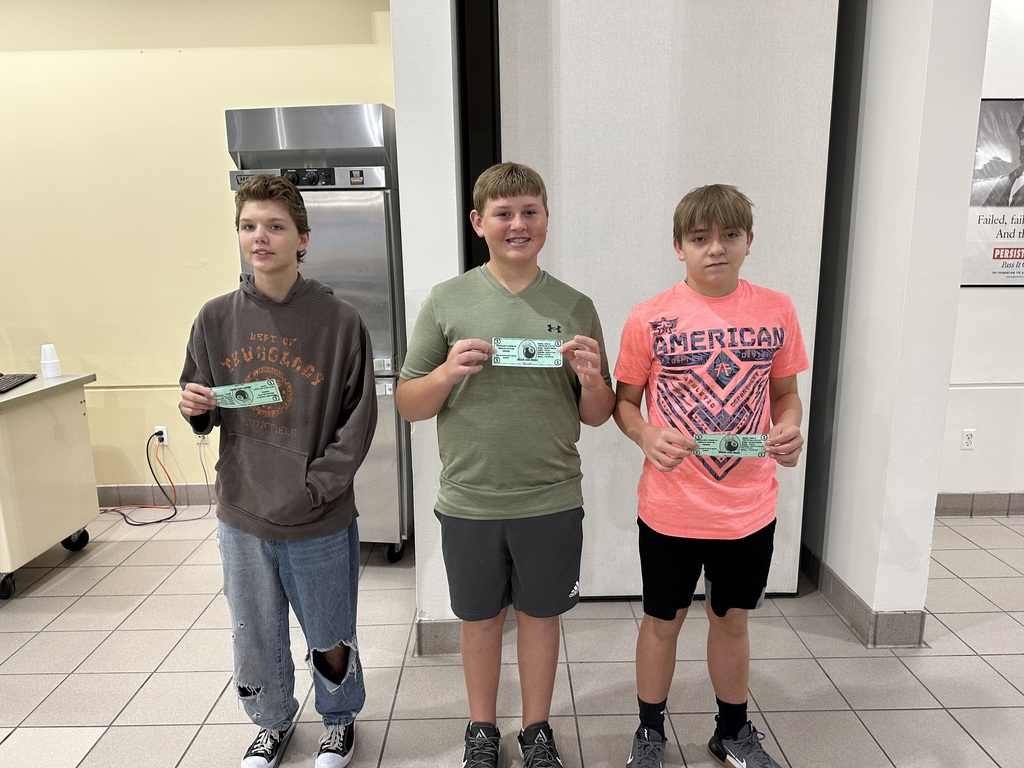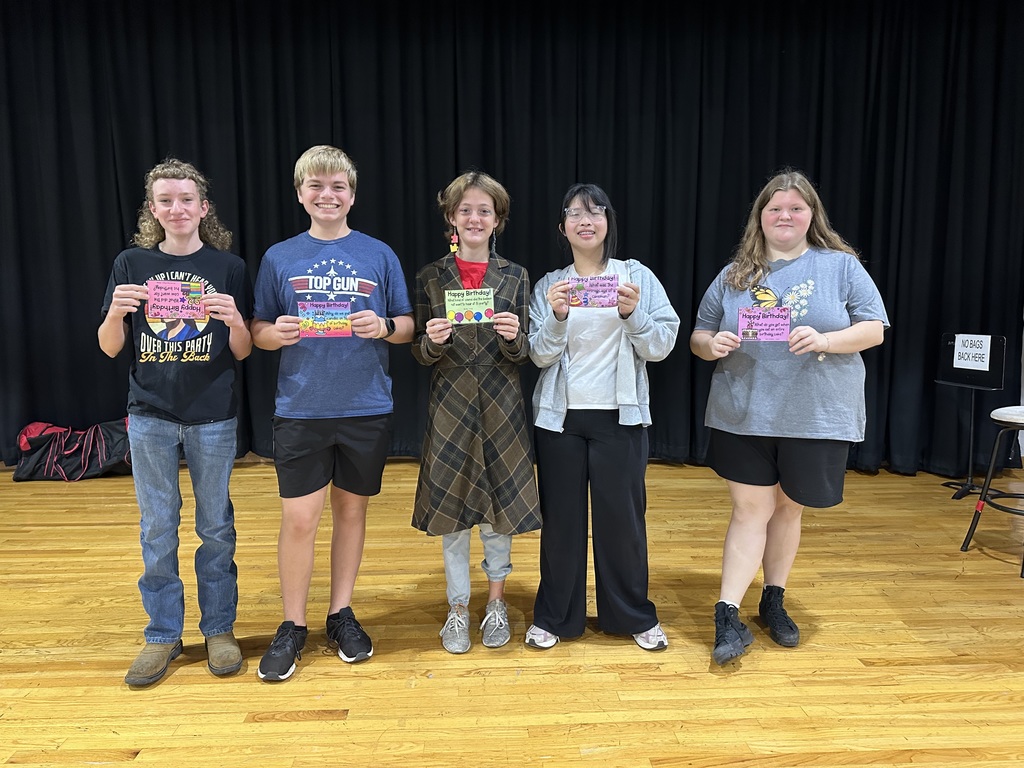 The Lady Bulldogs open up their season with a 20-12 win over Bethalto in the 7th grade contest. In the 8th grade contest the Lady Bulldogs cruised to a 40-14 win. Way to open up the season strong. Go Dawgs!

Good luck to the Lady Bulldogs basketball teams as they open up their season against Bethalto today at home at 4pm. Go Dawgs!

WASHINGTON, DC TRIP GOERS: There will be a mandatory meeting for students and at least one parent/guardian on Monday, Oct. 2 at 6:30pm in the HMS Plaza. If you are an adult traveling with us please plan to attend a short parent meeting at 6:20pm in the Media Center. This meeting is extremely important and will cover all pertinent information regarding the trip. You will also be able to purchase the panoramic group photo at the capitol for $20, but orders can be taken until we leave for the trip as well. Cash or check only. See you then! Questions? Contact Mr. Hartlieb (
chartlie@highlandcusd5.org
, 618.651.8800, ext. 3219).


7th grade had a great time at Fall Festival today!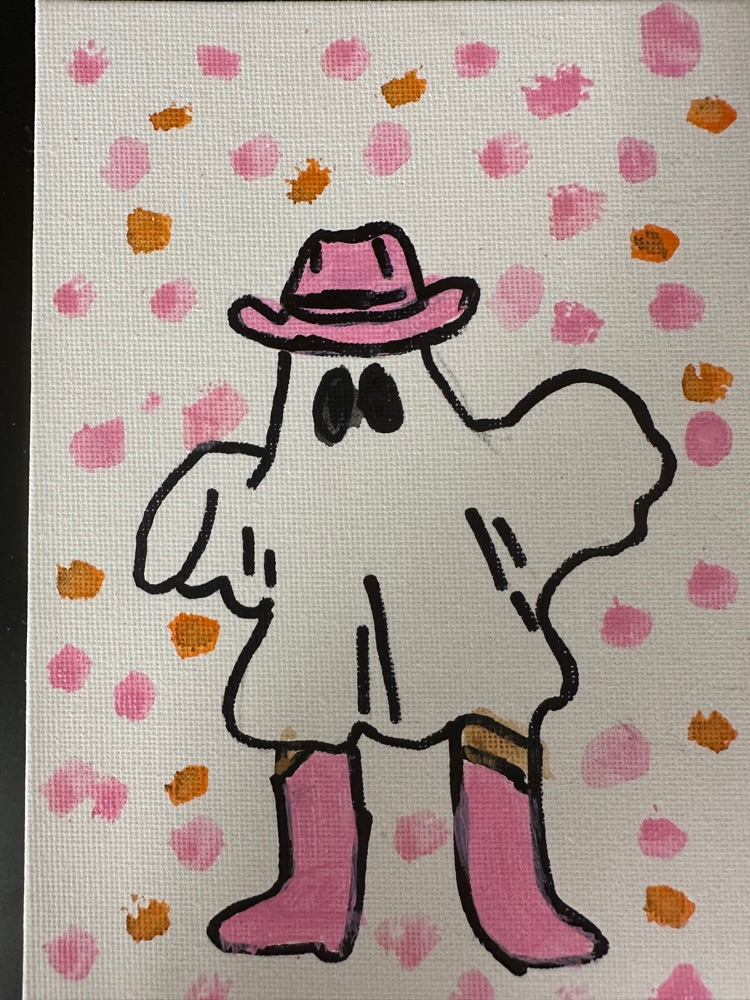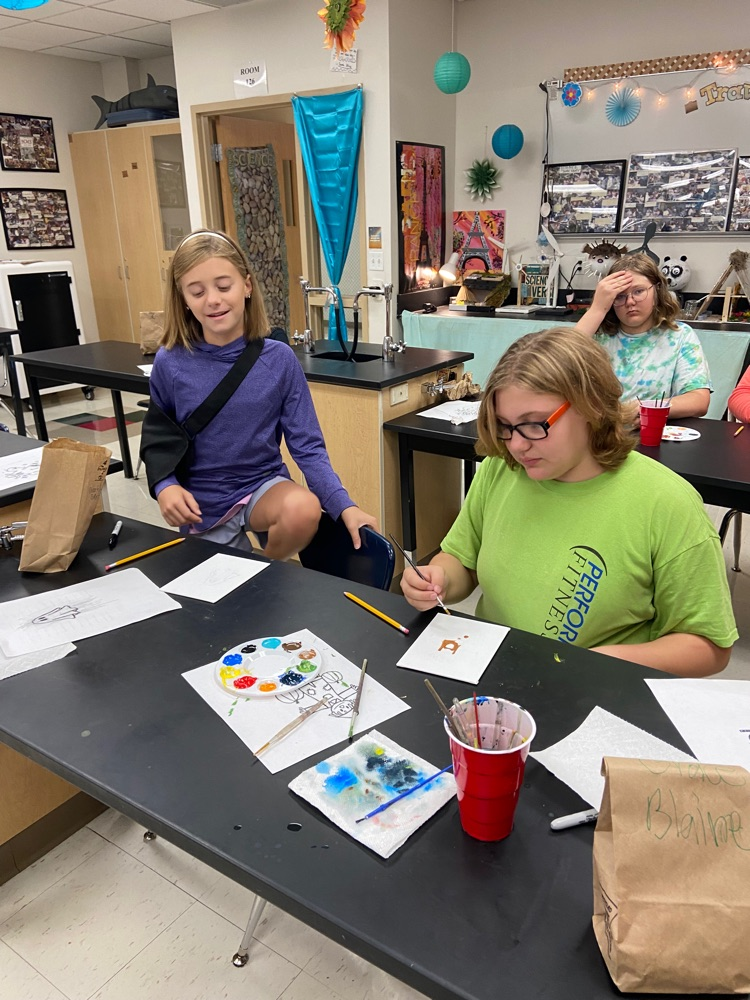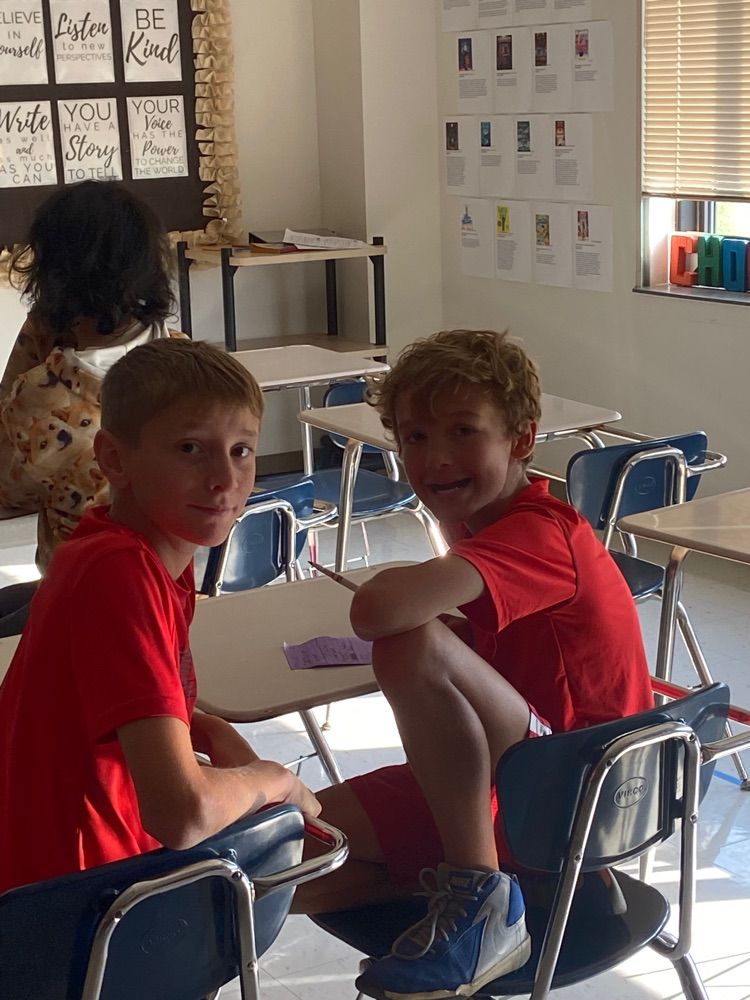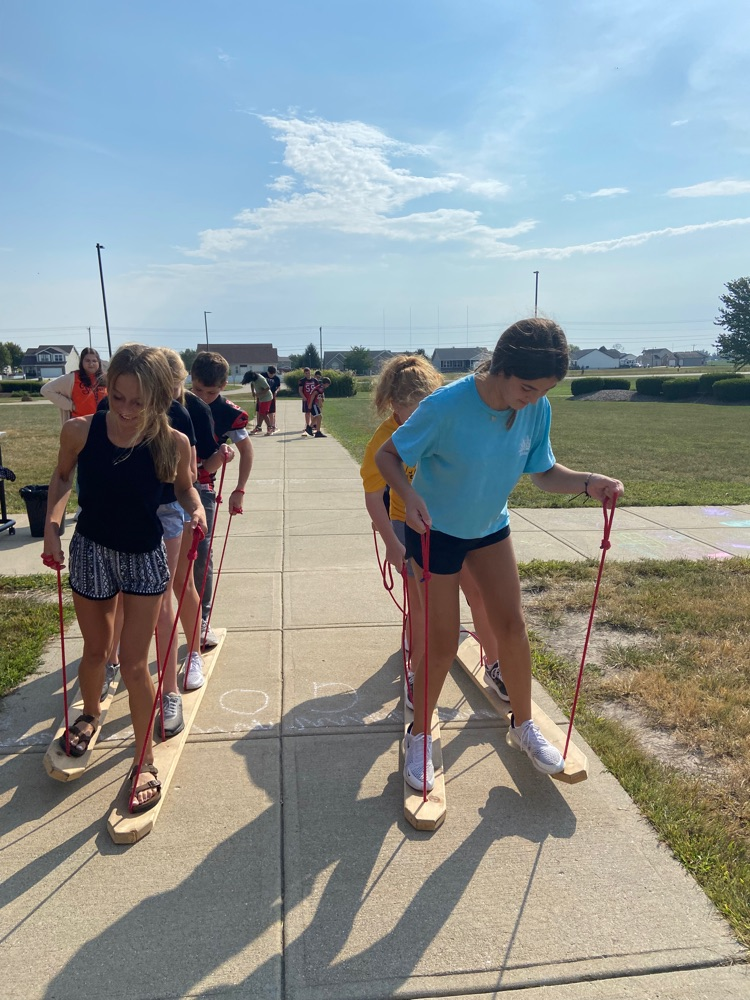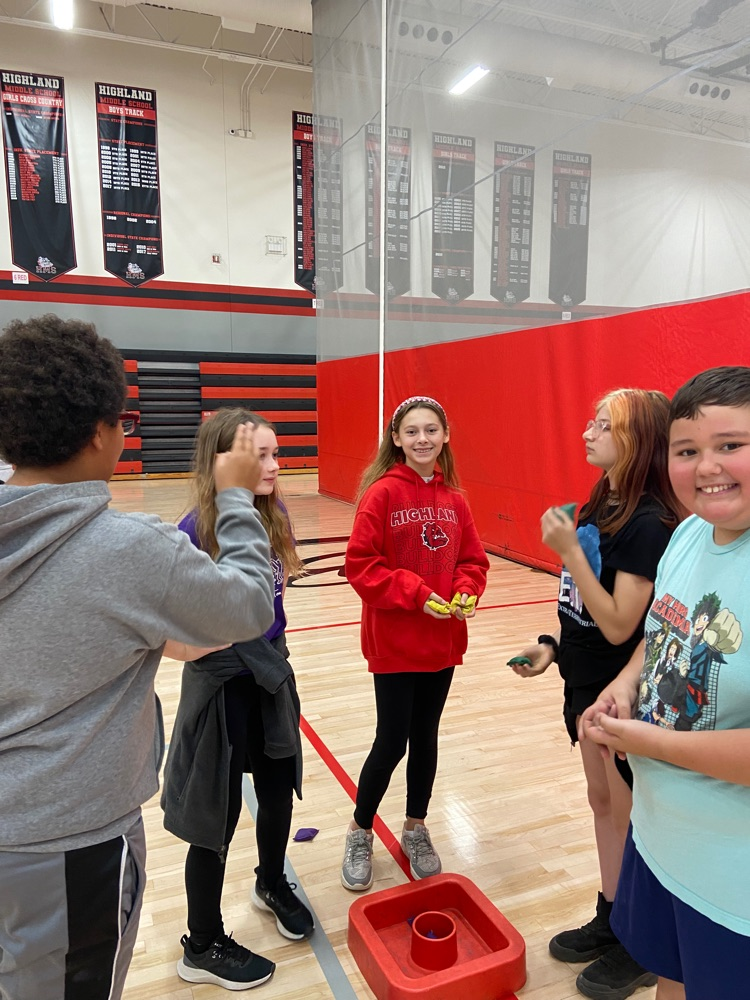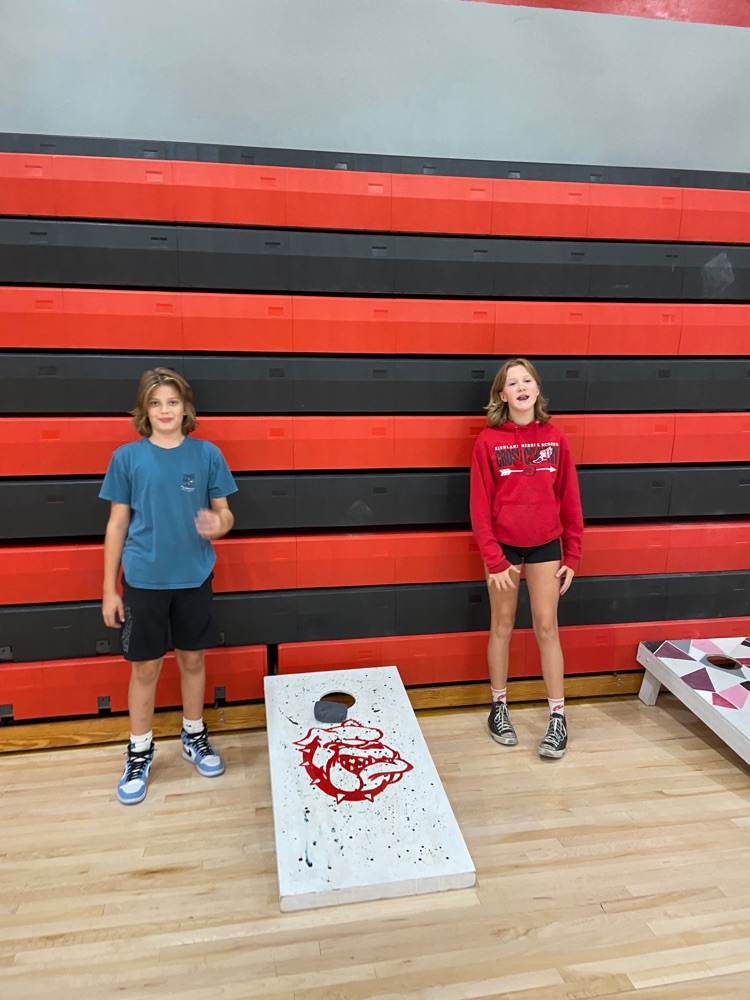 7th grade had a great time at Fall Festival today!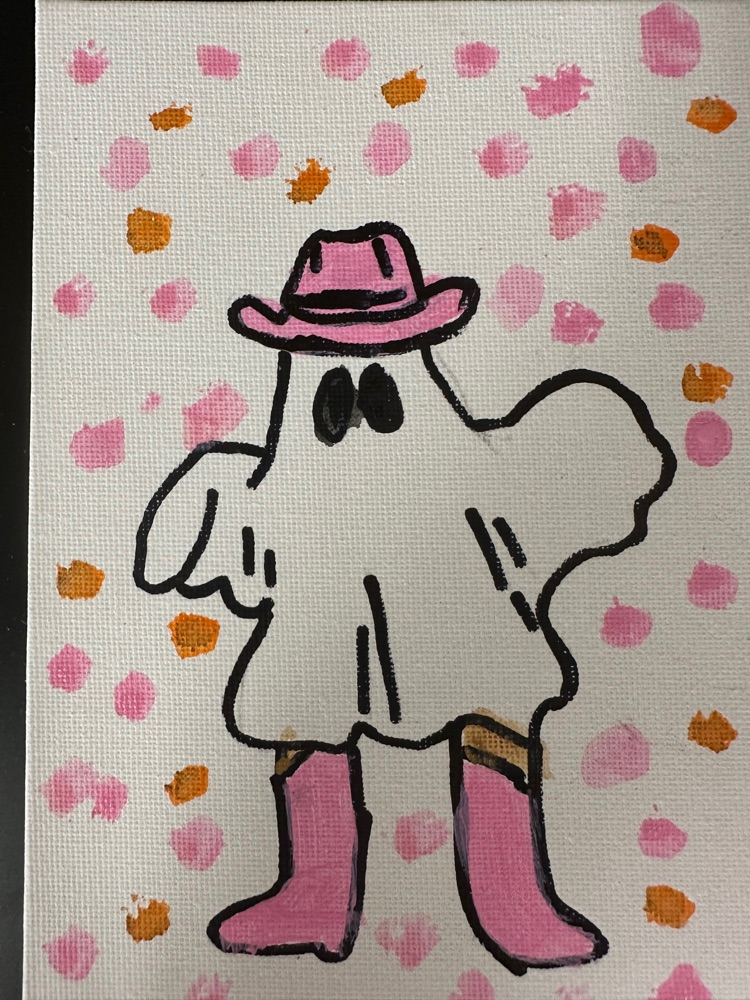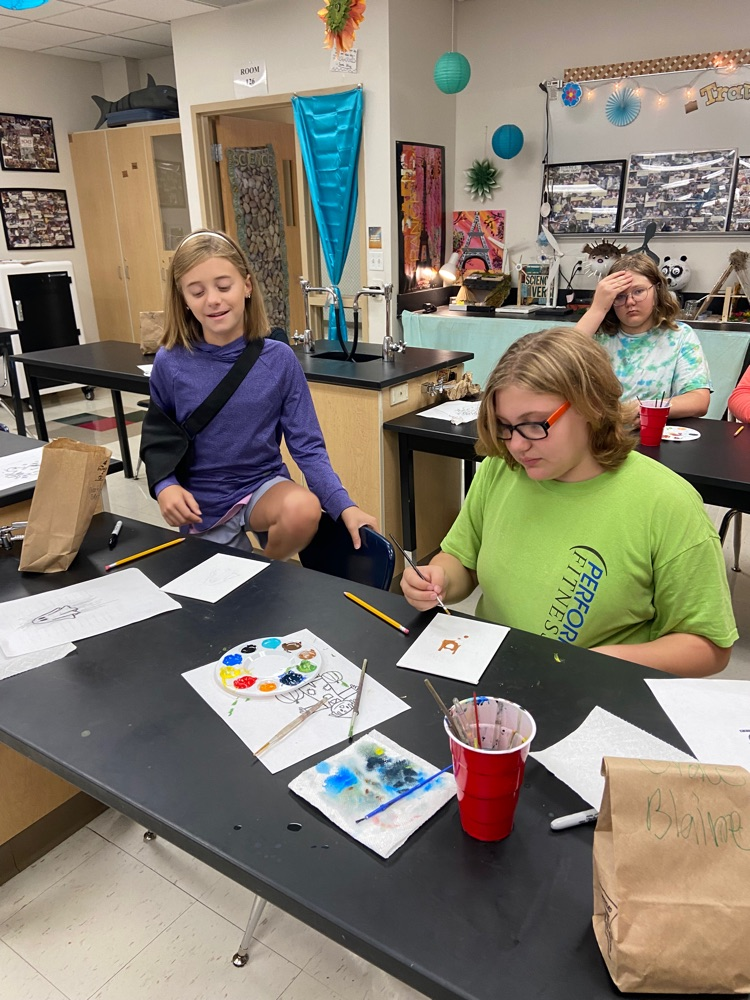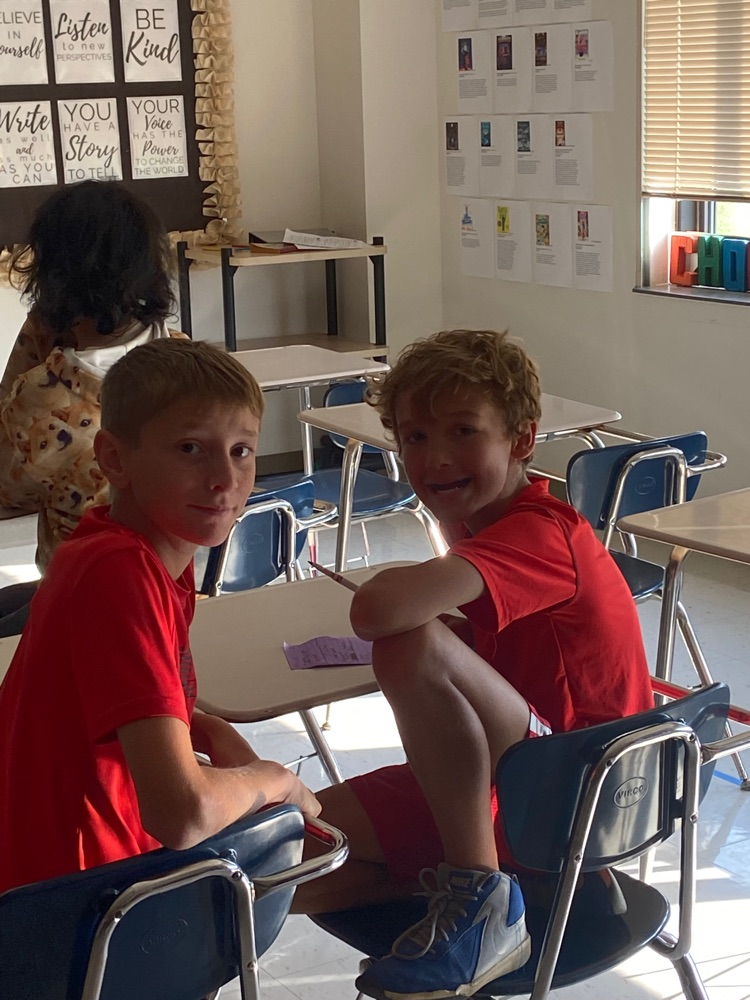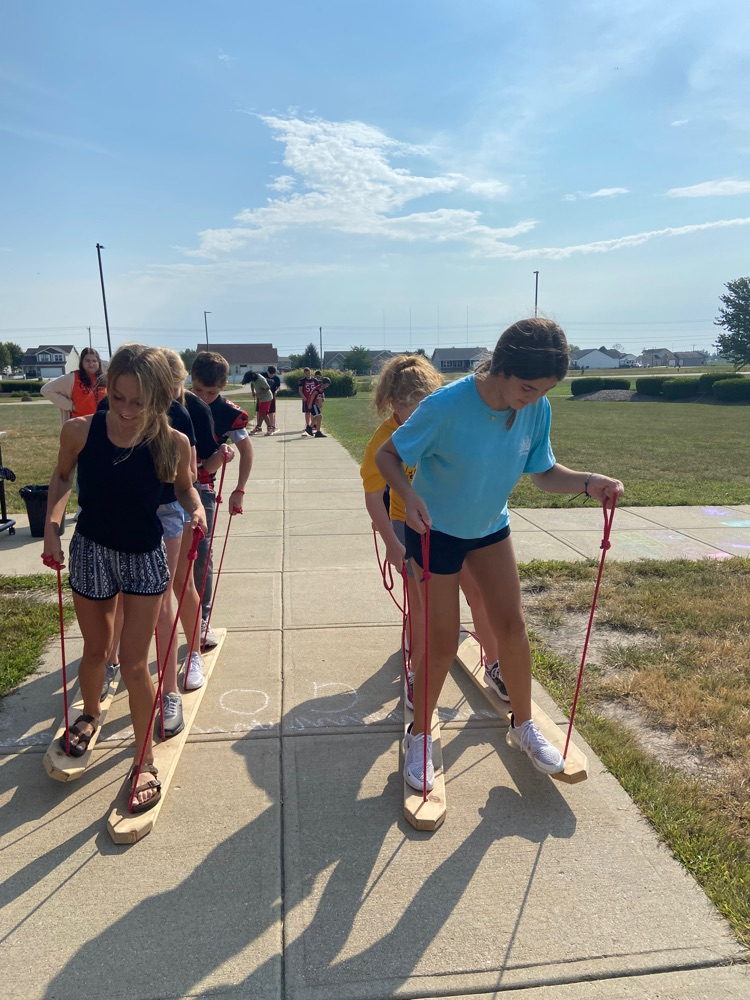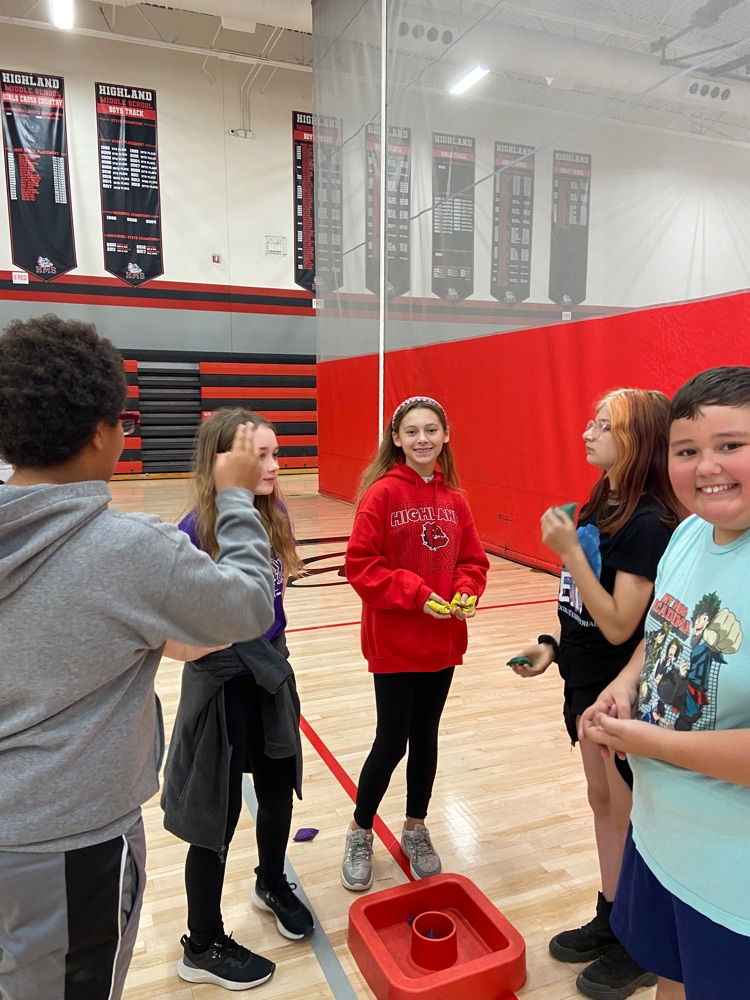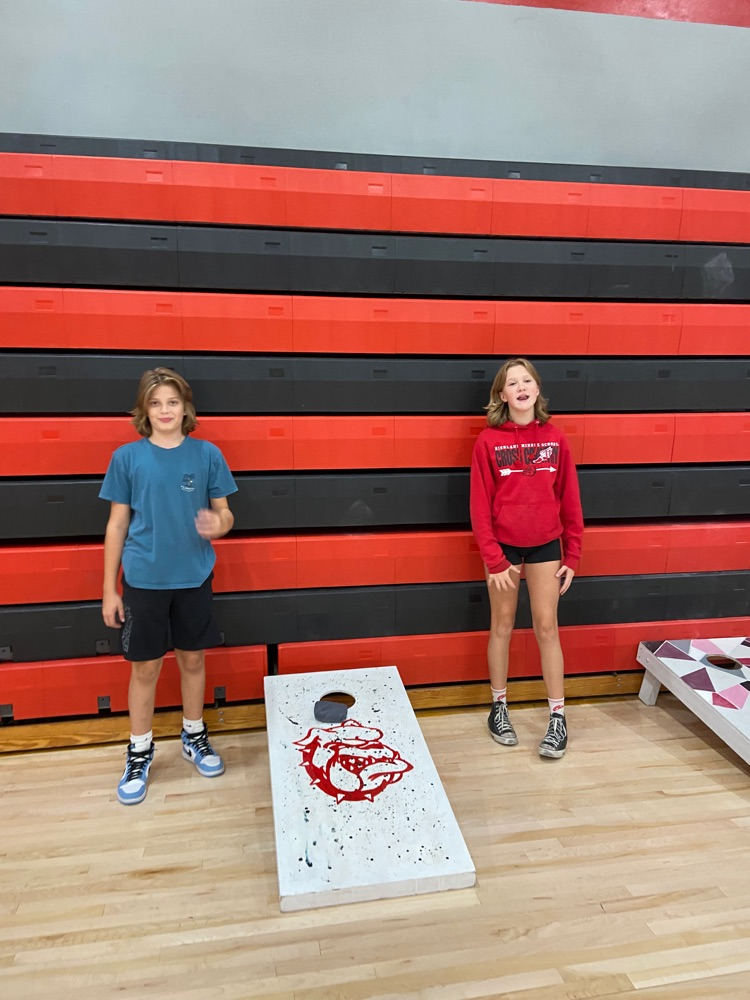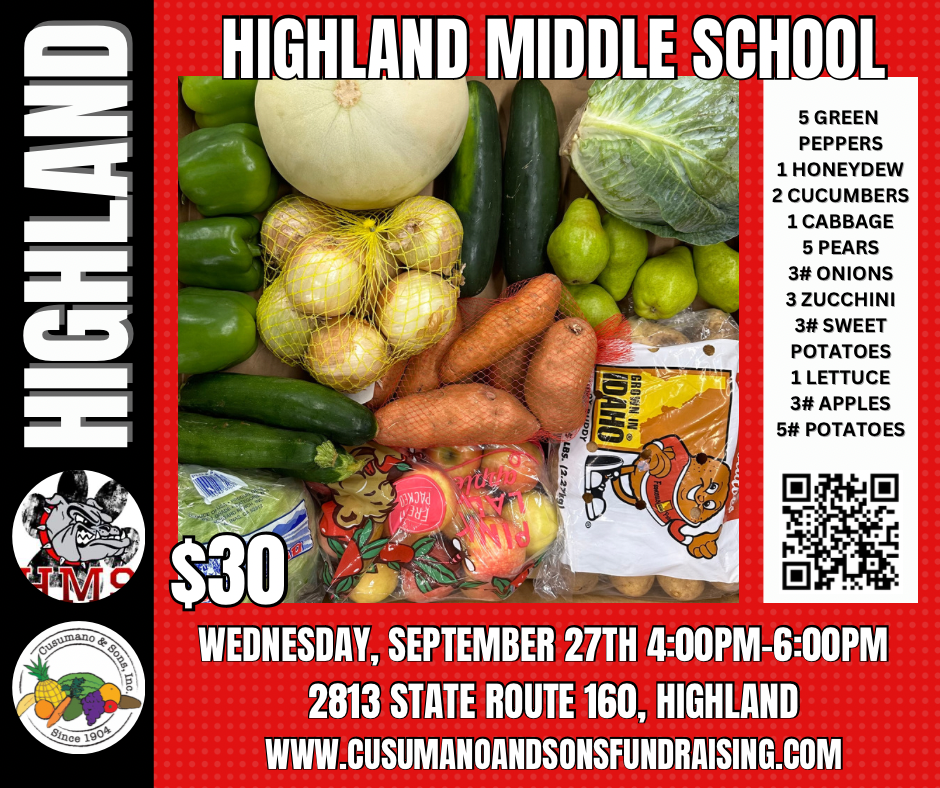 We had a great week at HMS. Here are all the students who were honored with our Positive Pup Award!!! Keep showing PRIDE and have a great weekend!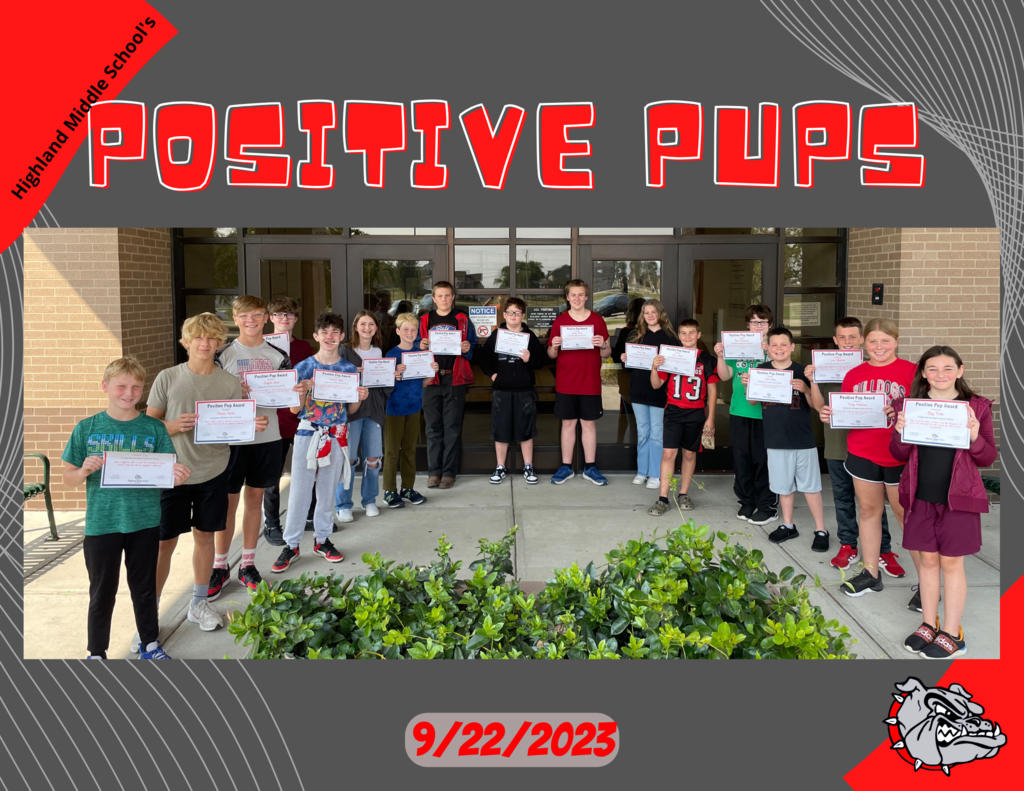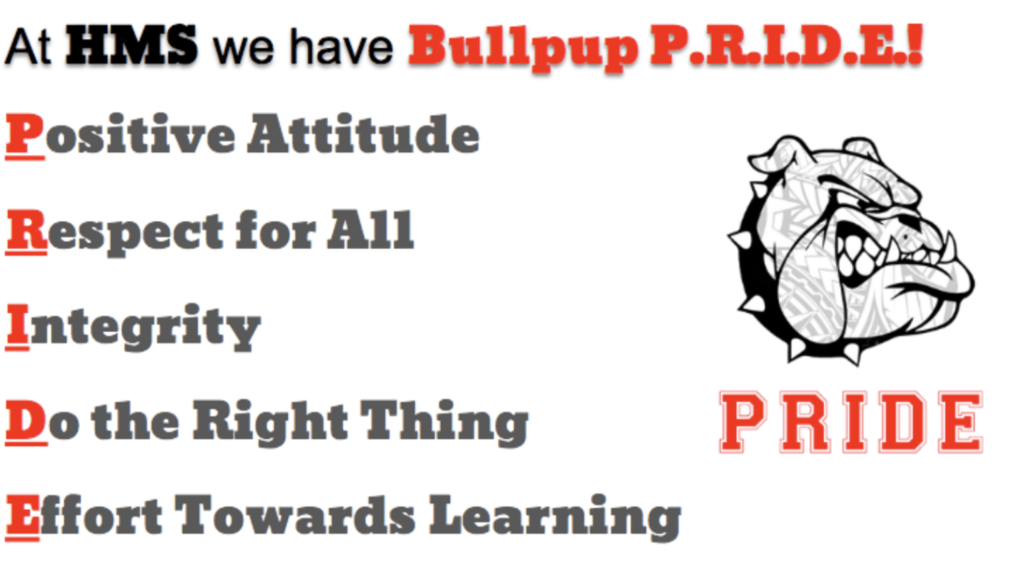 Some pictures of the runners from yesterdays Bethalto Invitational.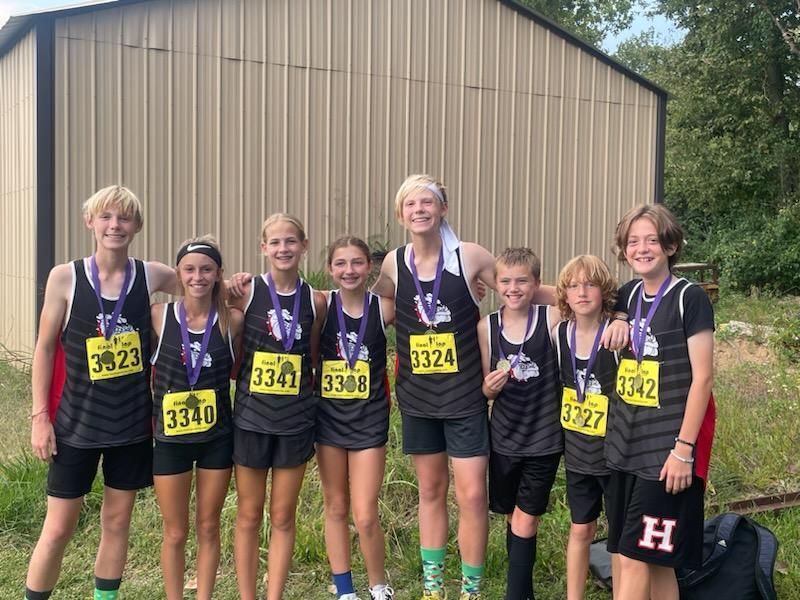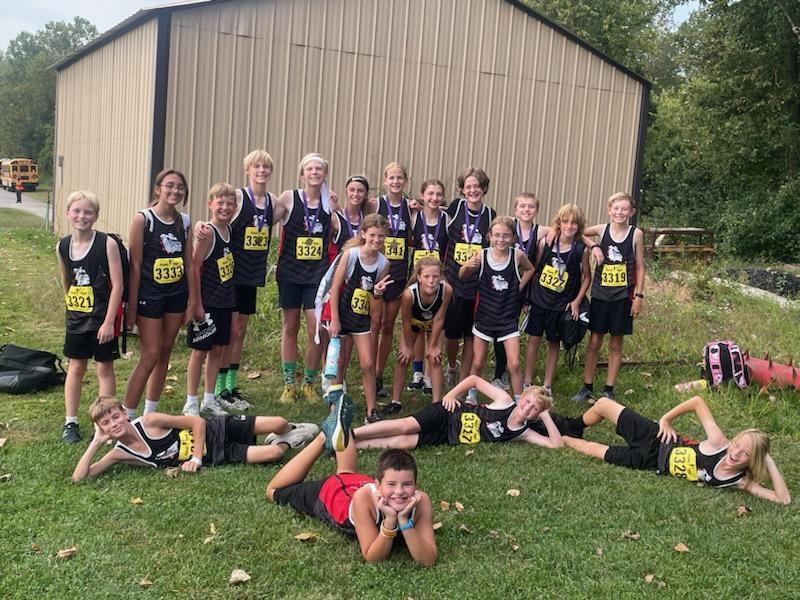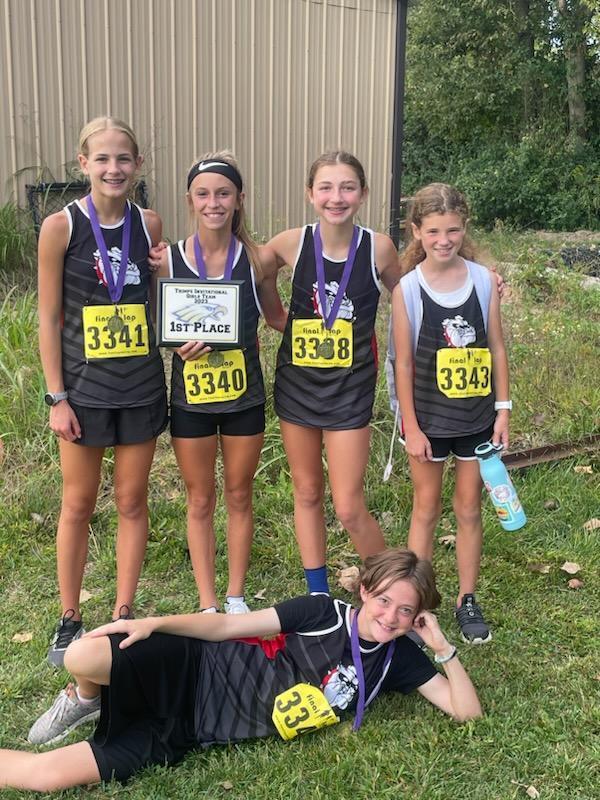 It was a great meet for the cross country teams last night at Bethalto as the girls team defended their title with a first place finish and the boys finished a strong second. Here are the results: Girls Varsity - 1st place team Katie Fenton - 1st - 12:52 Morgan Greenwald -2nd - 13:31 Josie Kircher - 5th - 13:40 Melia Bowman - 9th - 14:18 Riley Chilton - 19th - 15:20 Boys Varsity - 2nd place team Caleb Knobloch - 1st - 11:39 Joshua Knobloch - 8th - 12:35 Easton Koeneman - 12th - 12:47 Tanner Winter - 22nd - 13:15 Nathan Schwehr - 26th - 13:21 All medalists

Team 8 Red Starbittles! Great job getting in all homework! ⭐️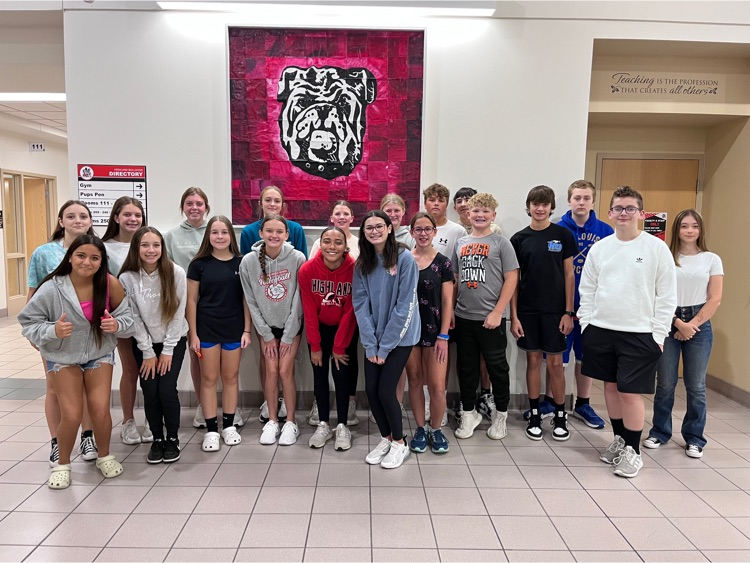 Lucky lotto buck winners this week on Team 8 Black! Way to go!!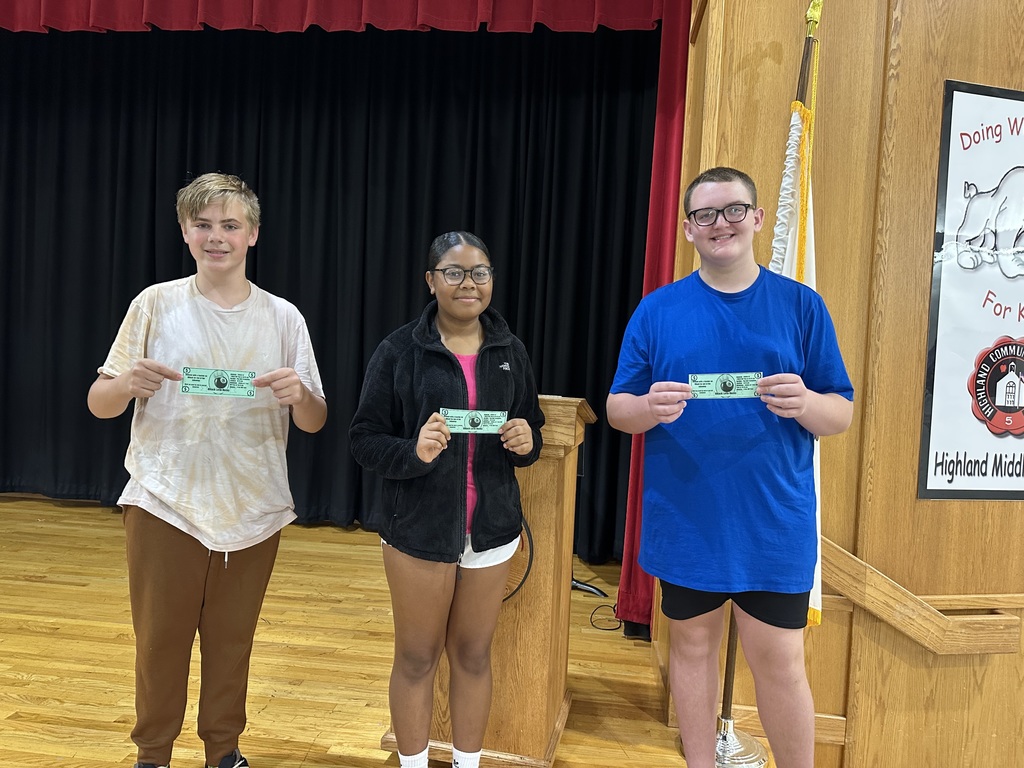 Good luck to our cross country teams as they compete in the Bethalto Invitational today! Go Dawgs!
HHS students came over to greet our students this morning and celebrate Homecoming Week!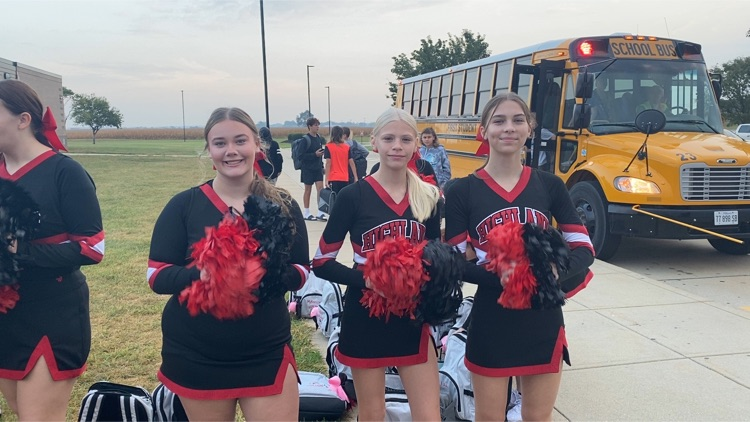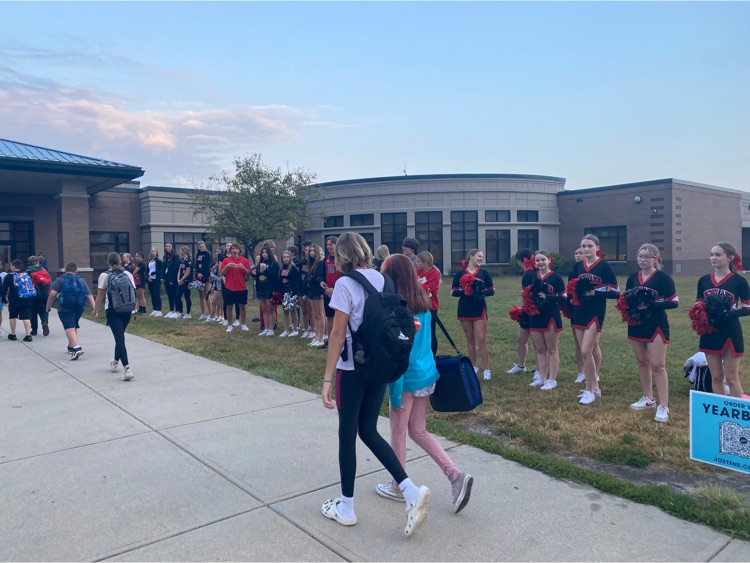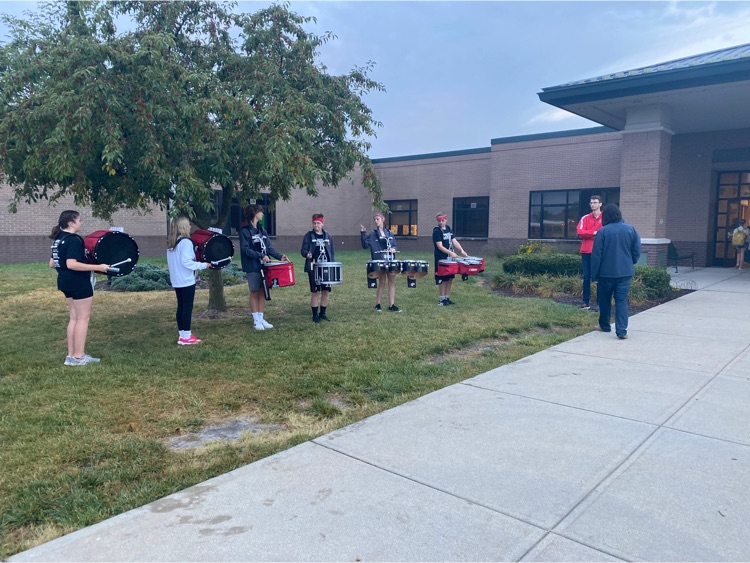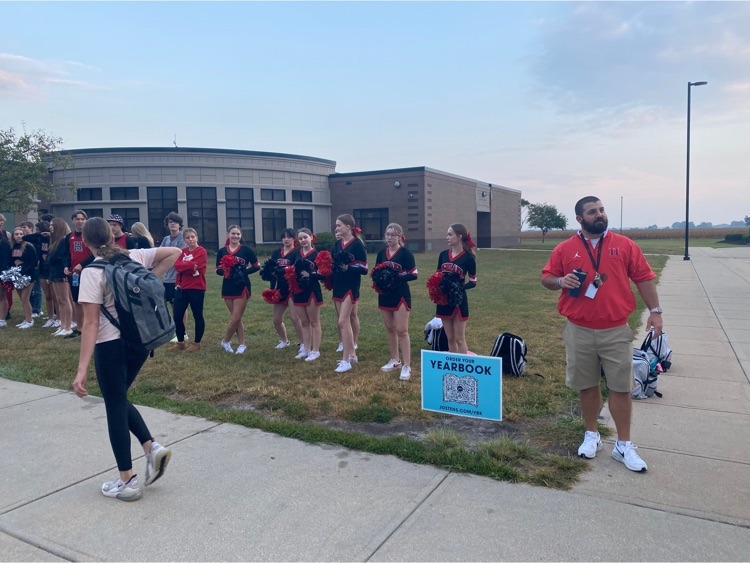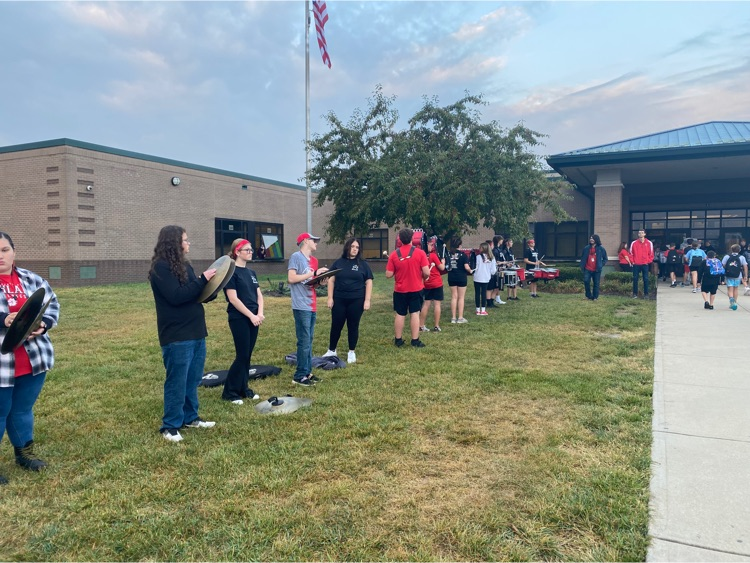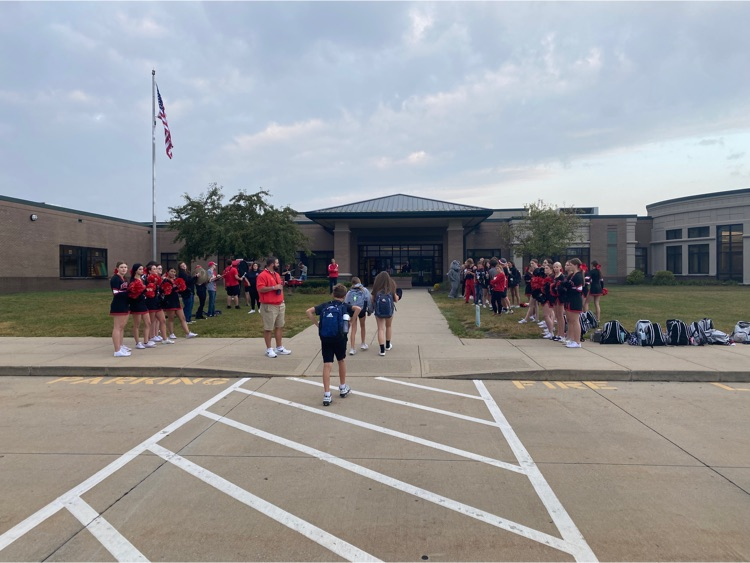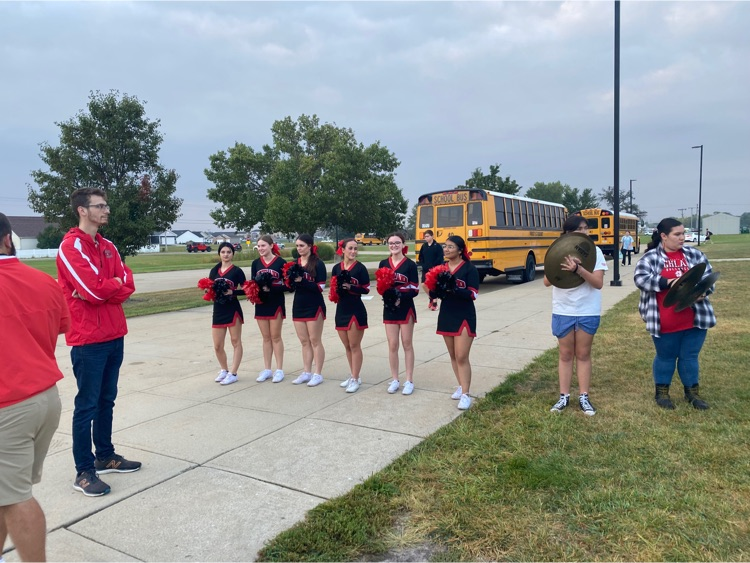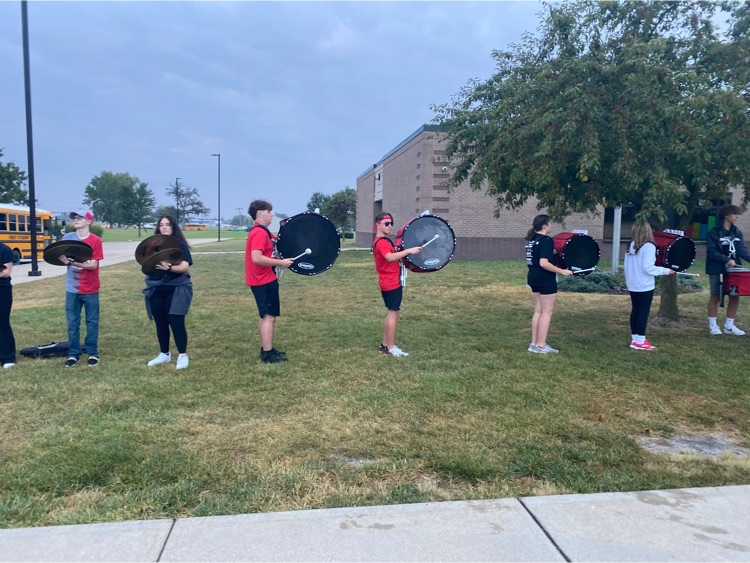 We have less than 10 days for our USAgain Battle of the Schools clothing drive! Please see the flyer for additional details.
Thank you Lily Braundmeier for thinking of HMS and building a book box located in our Gym Lobby for our school and community. This book box project will earn Lily a silver award from her Girl Scouts Troop. Great work, Lily.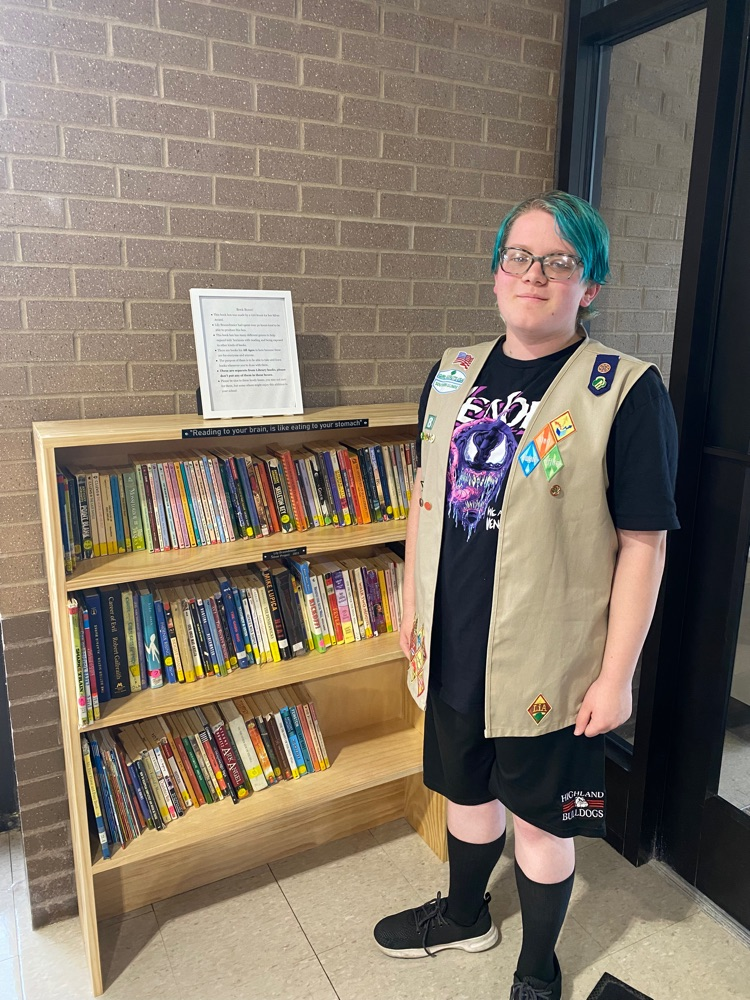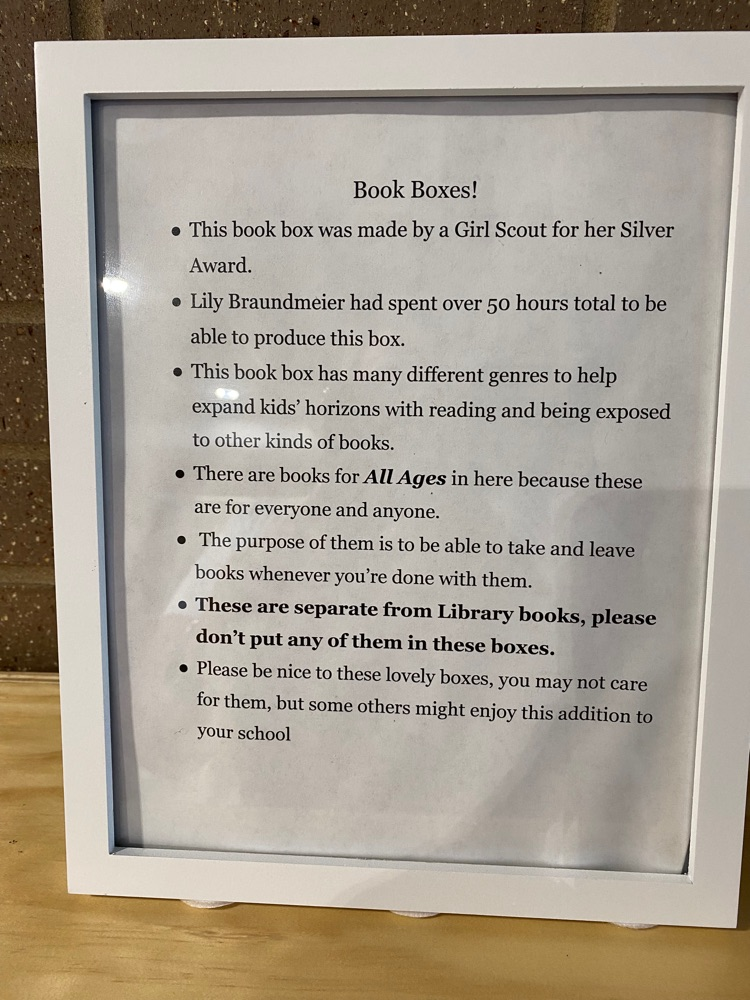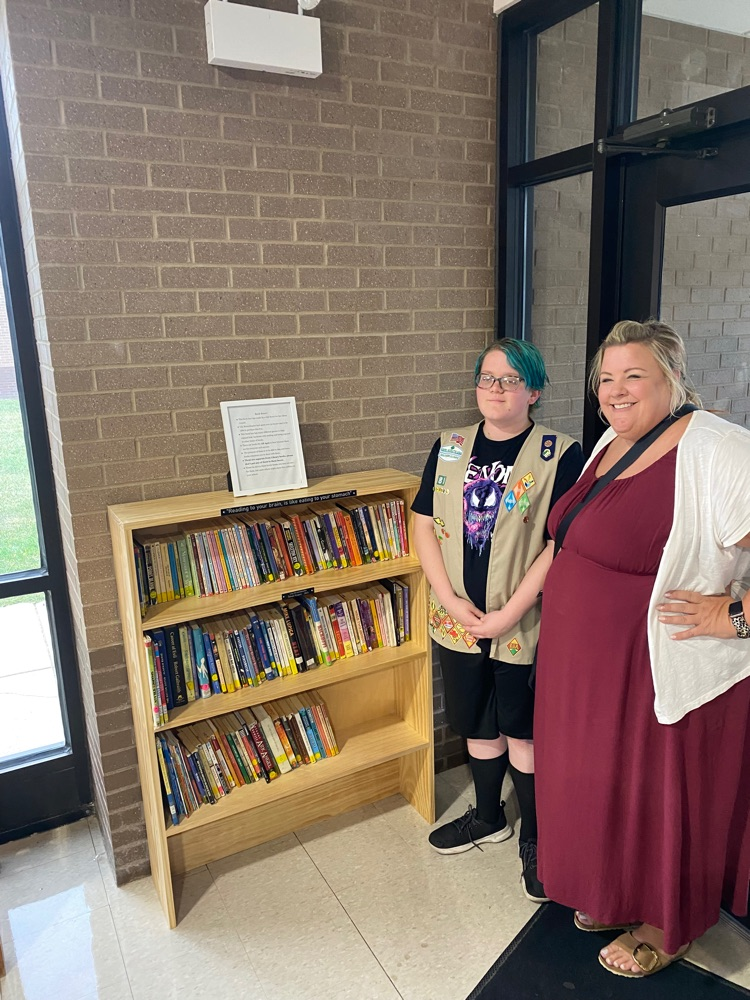 Team 8 Red Advisory students interact with a series of activities for SEL by sharing 2 truths and 1 dream.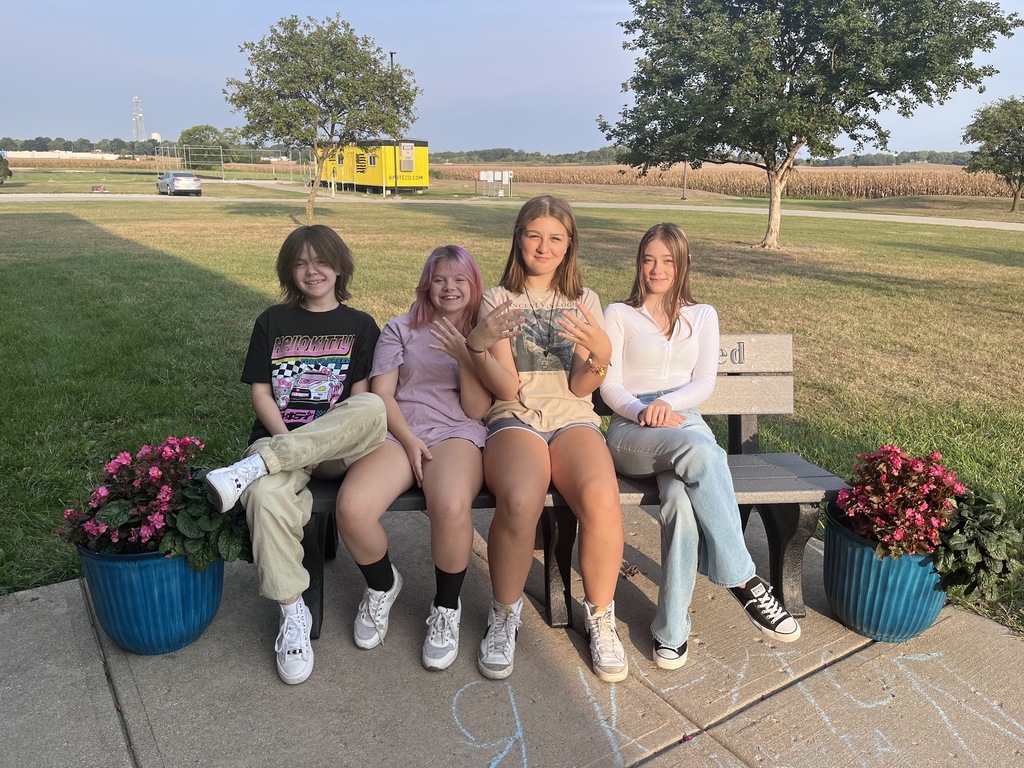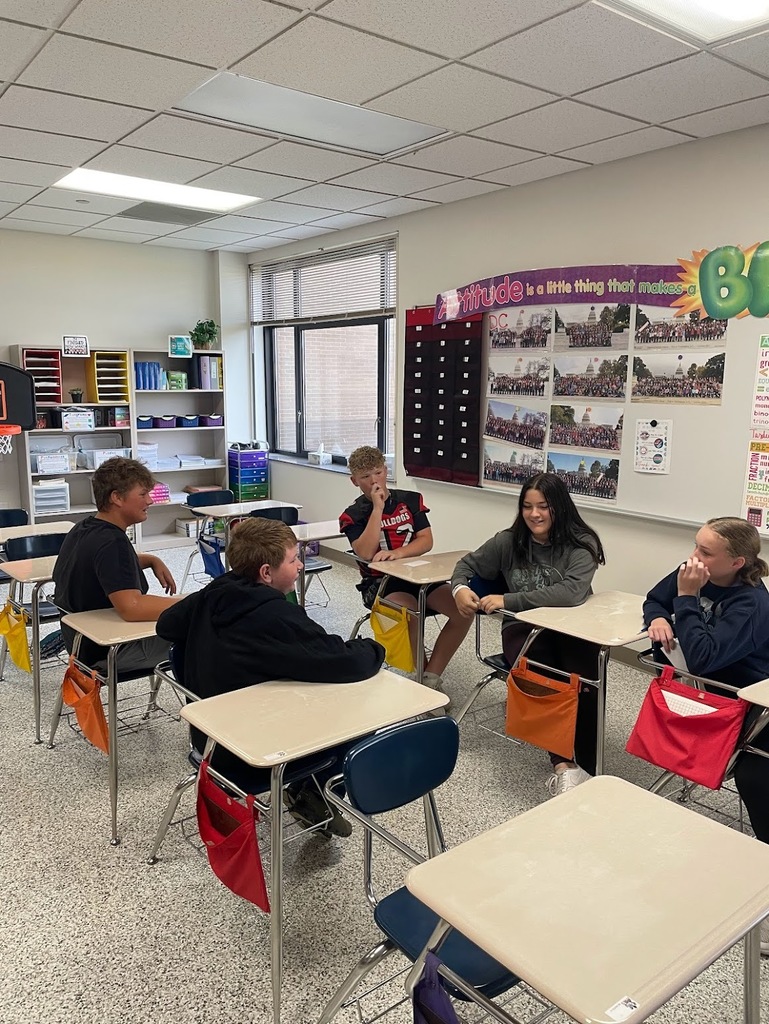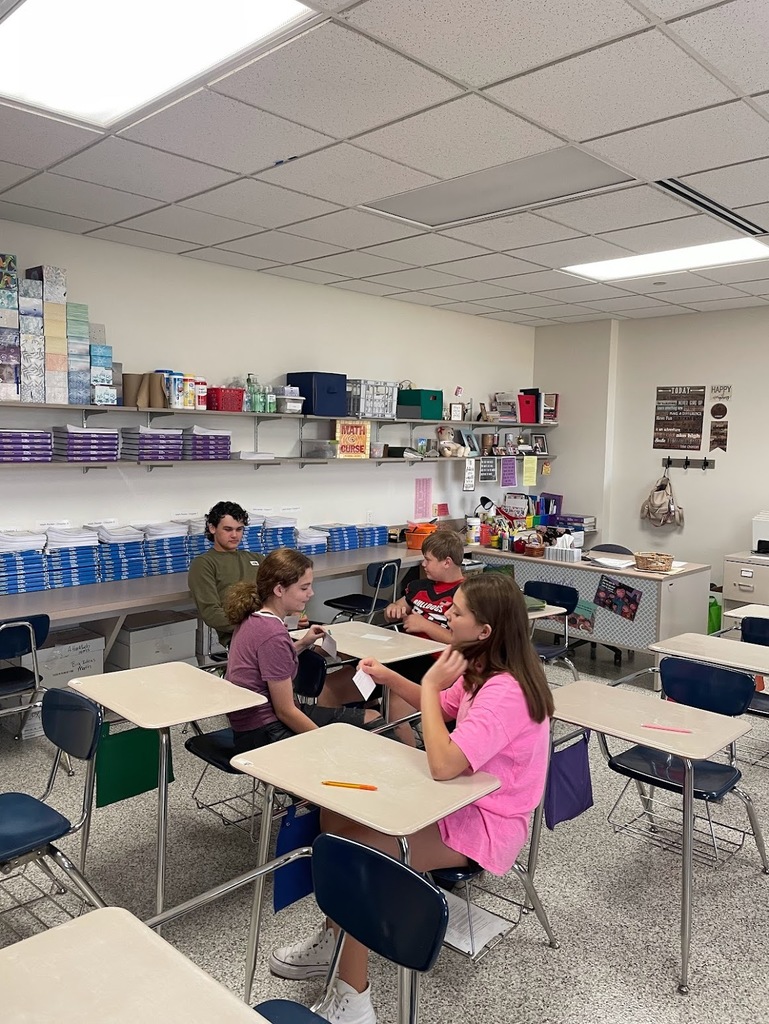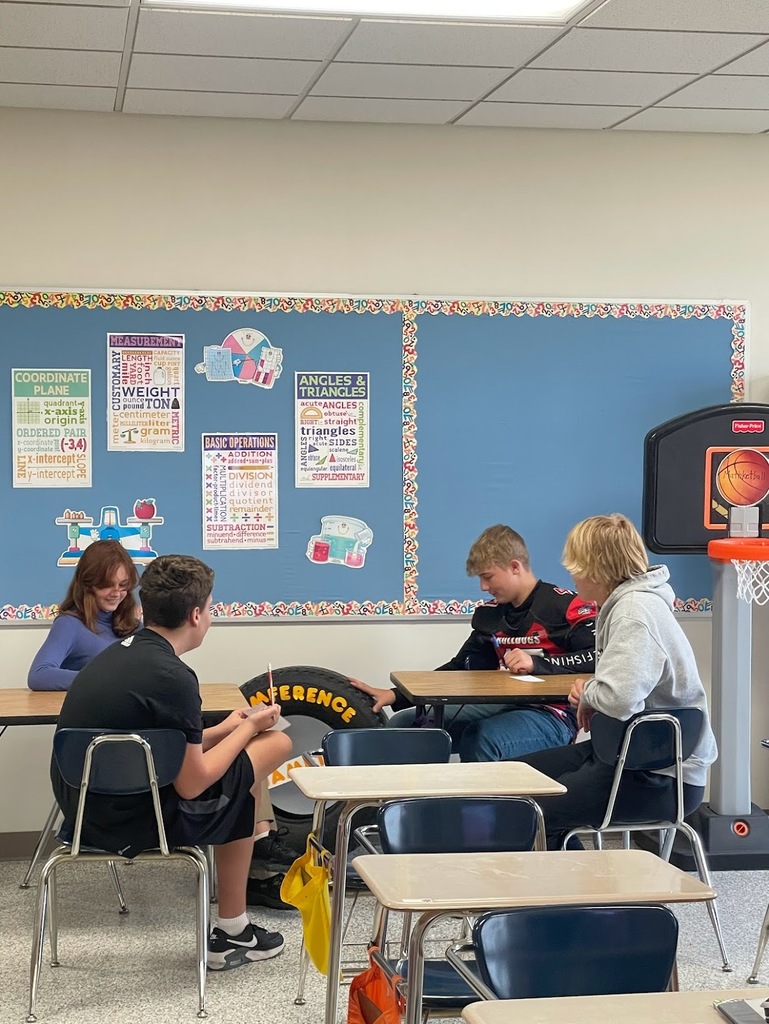 HMS Band Parents: If your HMS Band student would like to ride on the float in the homecoming parade tonight, please have them meet at 5:00pm at the 4 diamonds. They will not be marching, no instruments needed. Please wear your "I'm with the Band" shirt if you own one. If not, just wear something Bulldog/Red/Black. You will need to pick up your child at the square when the parade has finished. Please make a plan with your child as to wear to meet, due to the size of the crowd expected.

Please see the attached flier regarding the upcoming Homer's for the Heart Annual Wiffle Ball Tournament. Come out and support a great cause!