Change to 6th & 7th grade baseball tryouts. HMS Parents, Due to a schedule conflict, the dates for 6th & 7th grade baseball tryouts have been changed. Tryouts for 6th & 7th grades will be held on Tuesday, August 3rd and Wednesday, August 4th. The location and times will remain the same. There are no changes to the 8th grade schedule. As a reminder, students who do not have a current physical (within the past 395 days) on file at HMS will not be allowed to try out. If you have any questions, please contact Jill Reaka, HMS Athletic Secretary, at
jreaka@highlandcusd5.org
. Please see new schedule below. August 3,4 6th grade – 7am – 9am 7th grade – 9am – 11am August 2,3,4 8th grade – 8am – 10am (no change)
6 Grade is not required to have the 1 in. binder or Trapper as posted on the supply list this year. They are optional. Students still need 3 PLASTIC 3-prong folders. A Chromebook will be carried to classes with other supplies. A backpack works best. Wheels are not allowed.


Highland CUSD #5 Parents, Today is the last day for student registration. Please be sure to complete your student(s) registration by tonight. The email you were sent contains the snapcode that is needed to complete this process. If you are having trouble locating your email, double check your spam folder, many times we find them in there. If you need assistance, please call the main office at 618-654-2106, as building offices are closed. Thank you!
Reminder: HMS and HHS pictures tomorrow at Highland Middle School!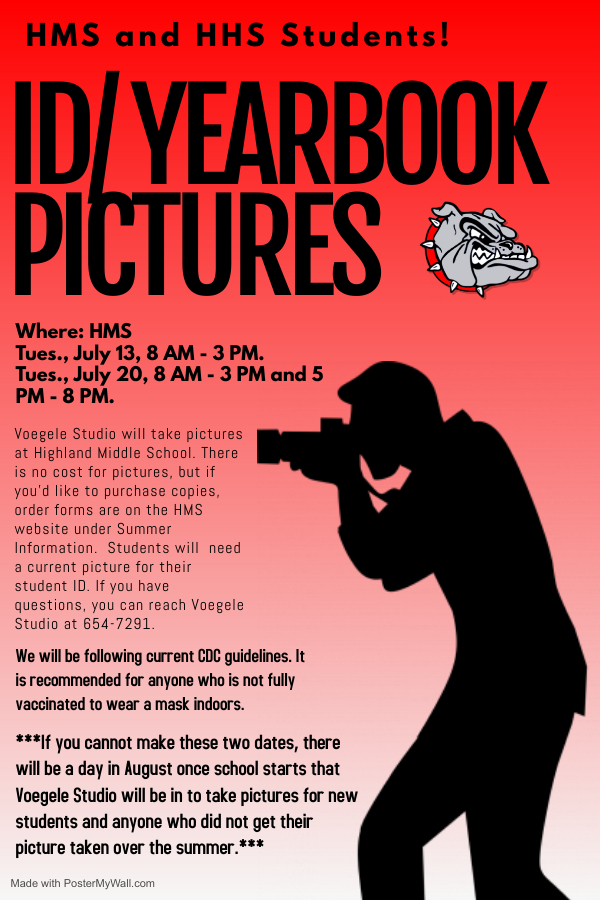 Parents, At HMS our students have daily PE class. Students are required to dress out for class in the approved PE uniform. This uniform is a gray t-shirt and longer length black shorts. The shirt must include the student's LAST NAME printed across the back top of the shirt. We have an online store set up to purchase these pieces. This is a fundraiser for the HMS PE Depratment. You do not have to purchase these, or any other professionally done uniforms. You are welcome to use your own gray shirt and shorts. You may have the name put on the back or use a black, permanent marker and write it yourself. If you choose to purchase these through this link, they will be delivered to the students at school during the first week. They will not be expected to dress out that week. Thank you!
https://aa-sportswear.com/hms_optional_pe_uniforms_2021-2/shop/home

If you are a 2021-22 Highland Middle School student who plans on trying out for softball, baseball, or joining cross country please complete the form below by July 22nd (if you have not already done so).
https://forms.gle/WDAVk64iLba2i6nc8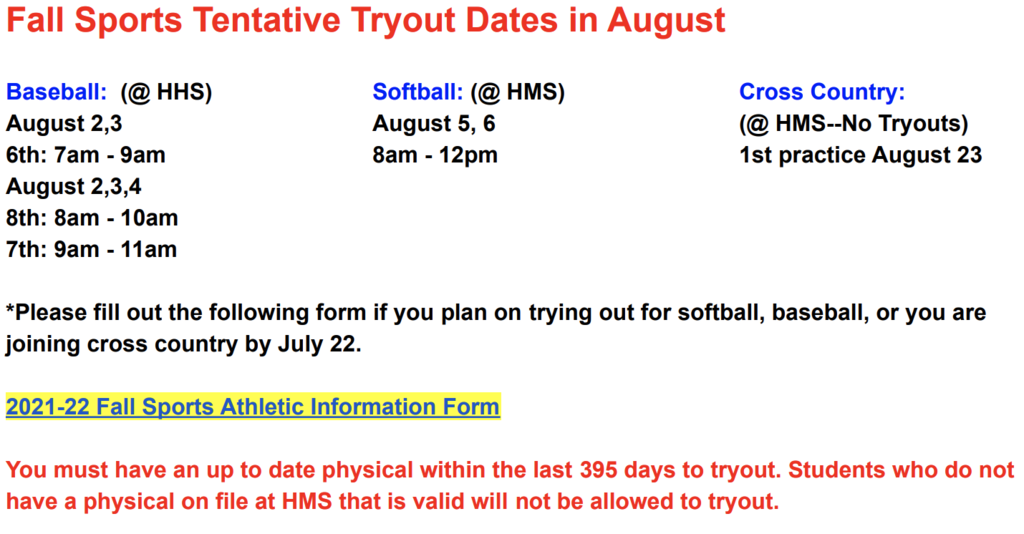 Just a reminder, we have pictures tomorrow at Highland Middle School for HMS and HHS students.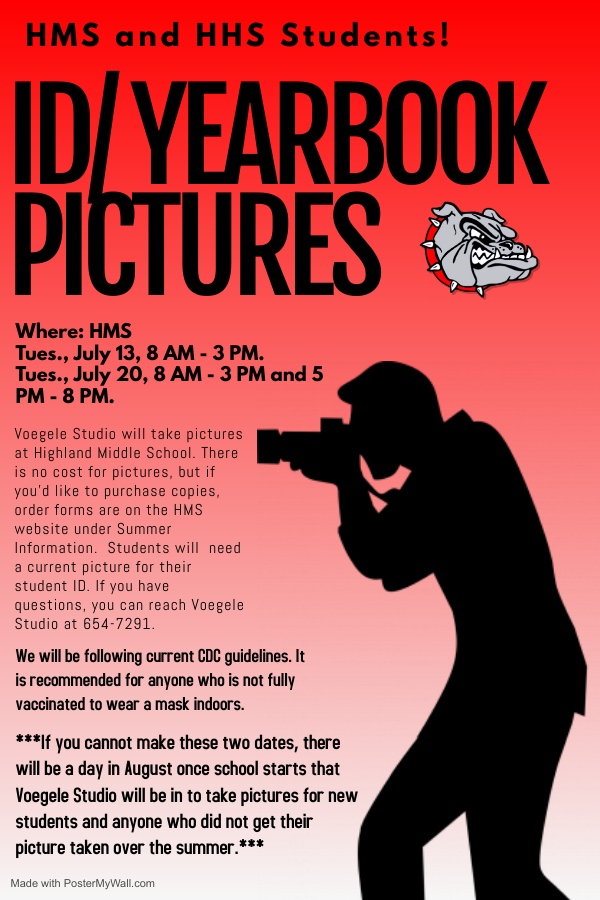 Please click on the following links for information on the after school Homework Hangout program offered by Kids in Christ for students in Middle School.
https://5il.co/v4es
https://5il.co/v4er
3rd trimester and 4th quarter 6th-8th grade art students created a beautiful permanent installation piece made out of origami cranes. Each crane was made from book paper that was saved from the recycling bin. The installation is located in the "young adult" room at the Latzer Memorial Public Library. Mrs. Sellers hopes all of her students goes to visit to take a peek at their beautiful work. Special thanks to Jossilyn Gaffner, Sophie Frey, Jessica Chen, and all of her wonderful art students who helped to create this magical piece.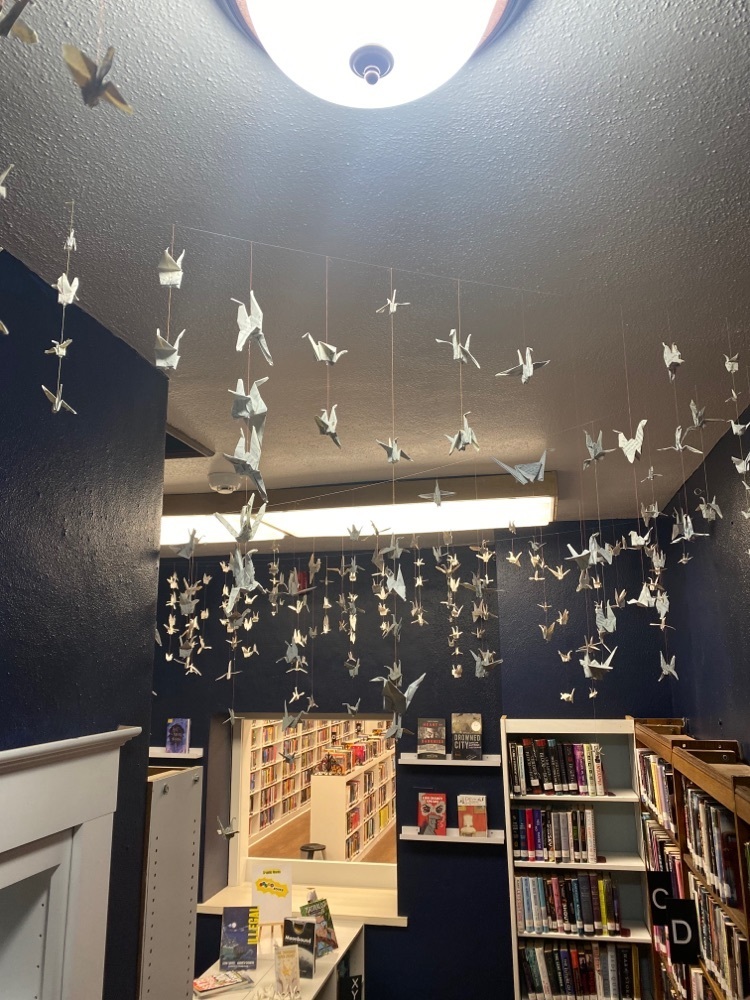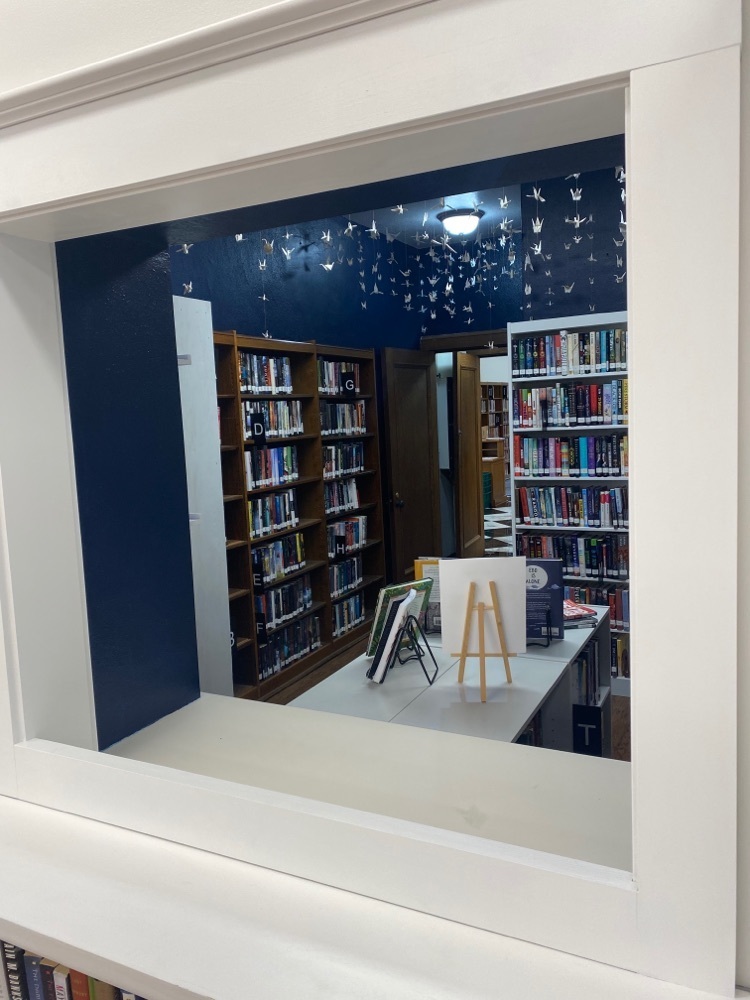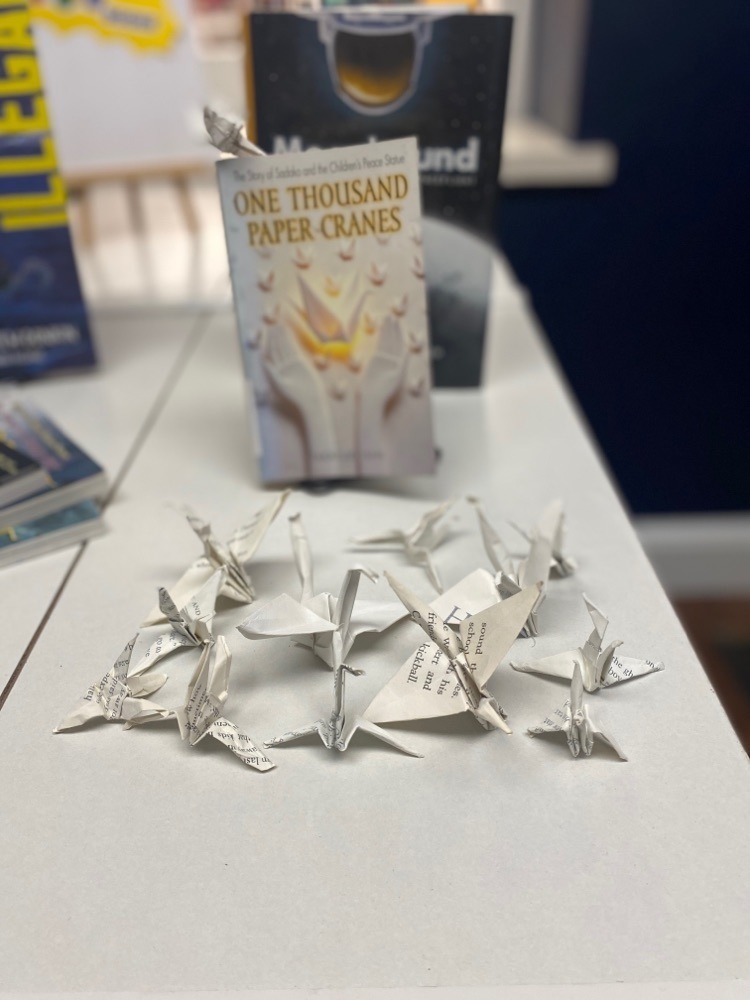 See the flyer for information on pictures for HMS and HHS students.
Mr. Herndon is looking for any information for the placement of our cheer teams for the following years at state. 1997 2005 2006 2007 2010 2013 We would like to know so we can have the correct placements to recognize those teams. Please email info to
mherndon@highlandcusd5.org
Fall Sports Tryout Form HMS Parents, If your student is planning on participating in fall sports, please fill out the form by clicking on the link below no later than July 22, 2021. This is necessary so that we can check all physicals before tryout dates arrive. All students trying out must have a current physical on file. If you had one done last year, it may have already expired. Physicals are valid for 13 months. Students with expired physicals will NOT be allowed to attend tryouts until a current one is on file in the HMS office. We will be contacting you if you fill out this form and your student has an expired physical on file. Click link below to complete the form:
https://forms.gle/CoqECUM1yd5ZnSSw9
Tryout dates and times below may be subject to change. Baseball – tryouts will be at the Highland High School baseball field next to the stadium August 2,3 6th grade – 7am – 9am August 2,3,4 8th grade – 8am – 10am 7th grade – 9am – 11am Softball – tryouts will be at the Highland Middle School softball field August 5,6 6th, 7th, 8th grades – 8am – 12pm Cross Country – no tryouts. Anyone interested must attend practice starting August 23 from 2:50pm – 4:30 pm If you have any questions, please contact Jill Reaka, HMS Athletic Secretary, at
jreaka@highlandcusd5.org
.
Volleyball camp for grades 4th - 8th will be held at Highland High School on July 19-21. Click on the link below for registration information.
https://5il.co/t7zw

Yesterday, our HMS Snowball team was presented the New Operation Snowball Team Award!!! Thank you to all of our supporters and congratulations to our members. We look forward to next years group and wish the best for our leaders moving to HHS!!!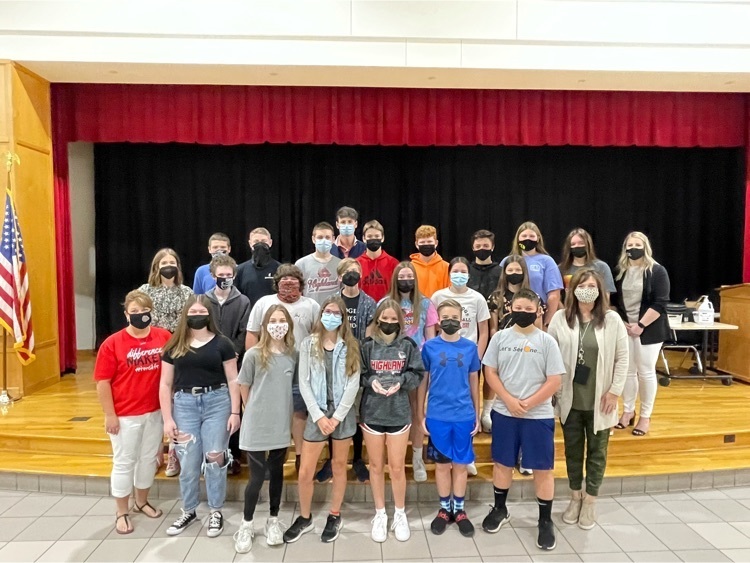 Congratulations to PJ Bolk on her retirement. She will be greatly missed at HMS! So excited for her new adventure.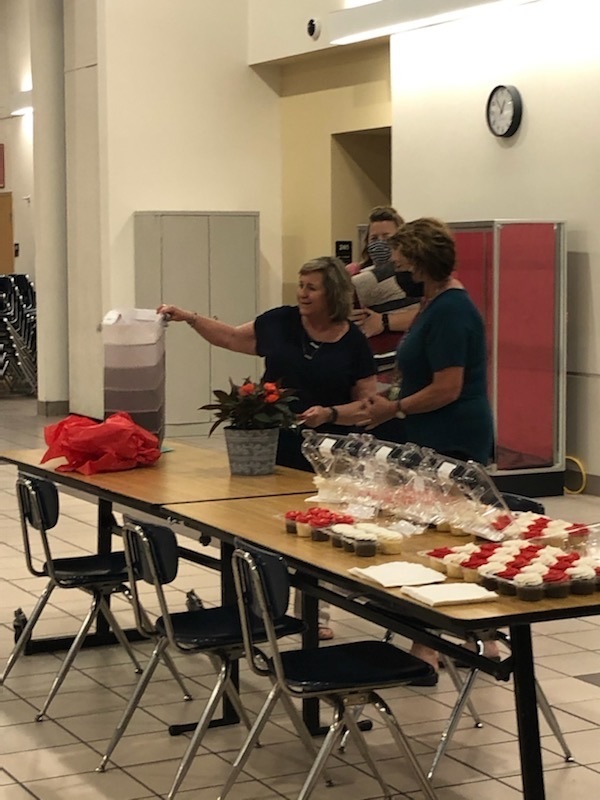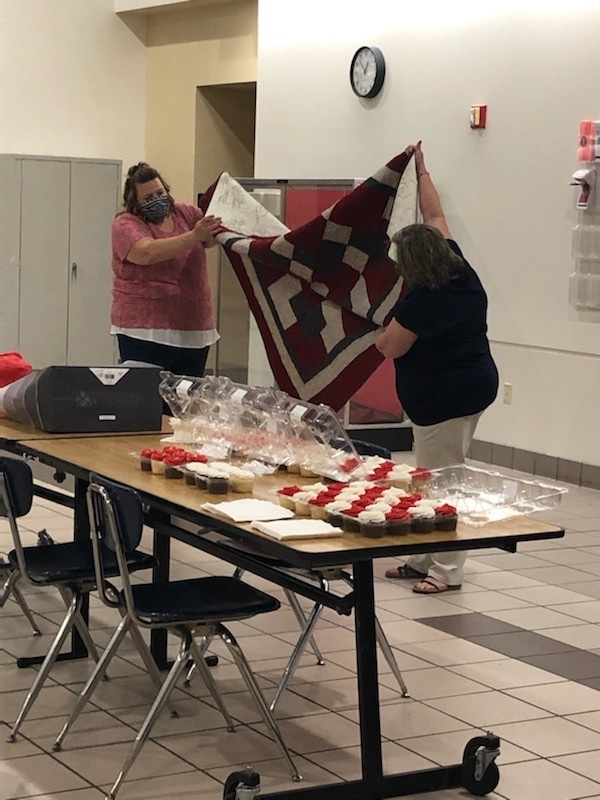 Congratulations to the AR winners on team 6 Black for fourth quarter! Highest points in class period, Highest points on team, Highest level, Krypto Champion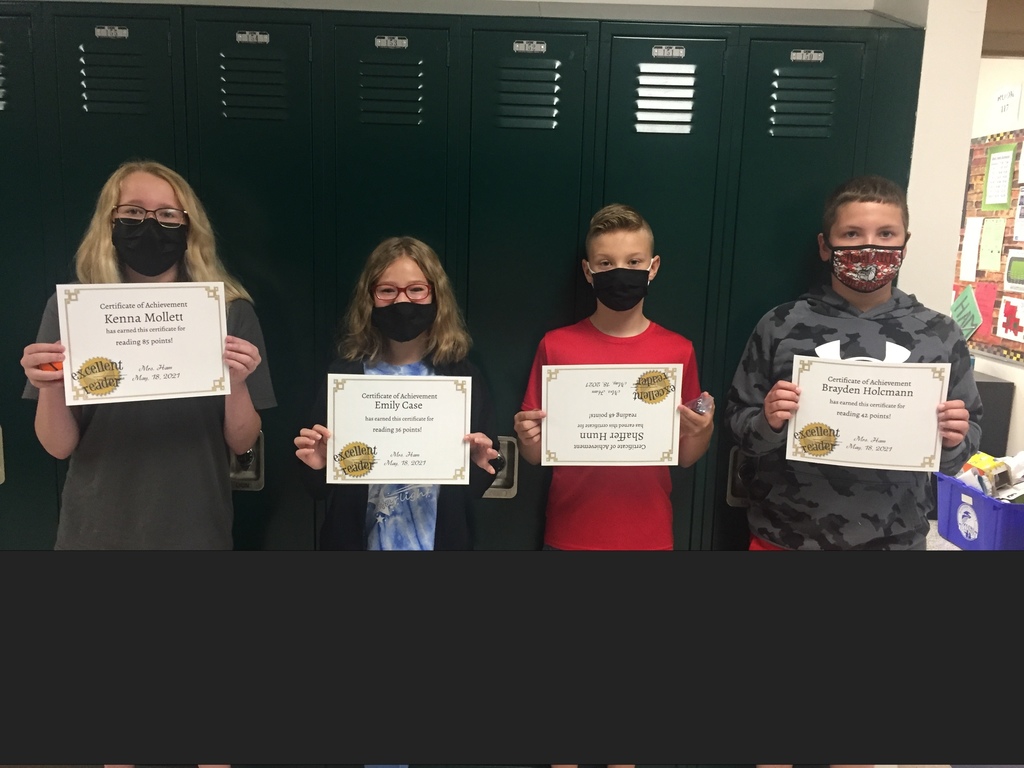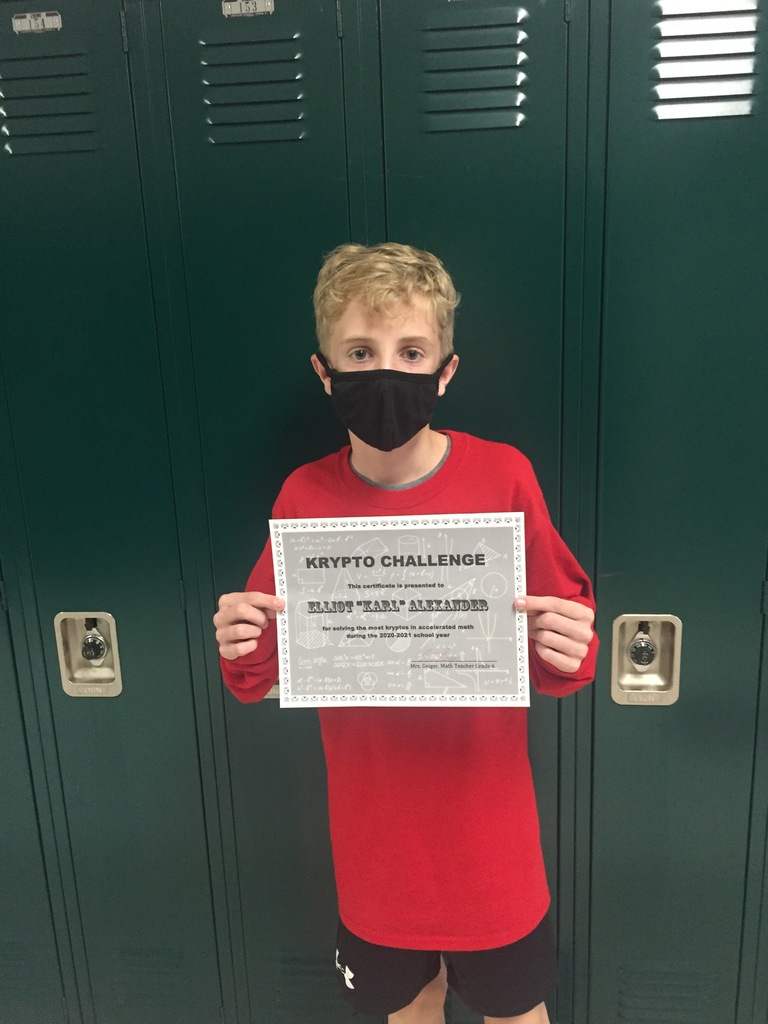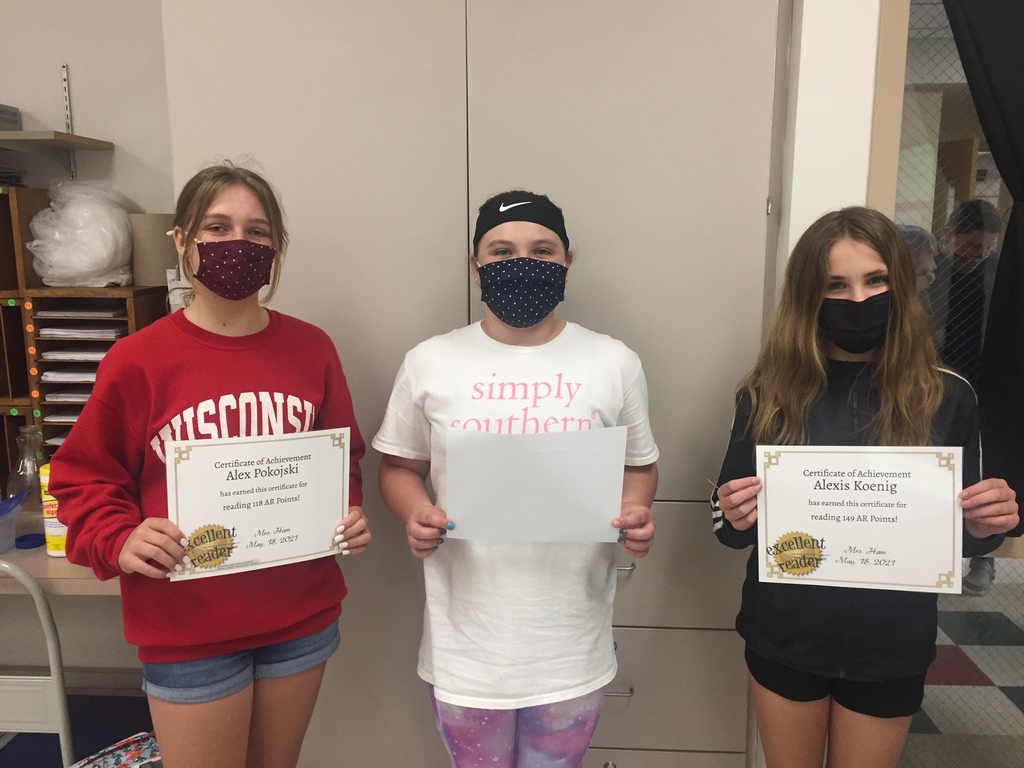 Here's our last group of Positive Pups for the 2020-21 school year! Our students continue to impress us with their hard work, integrity, and positive attitude!!!!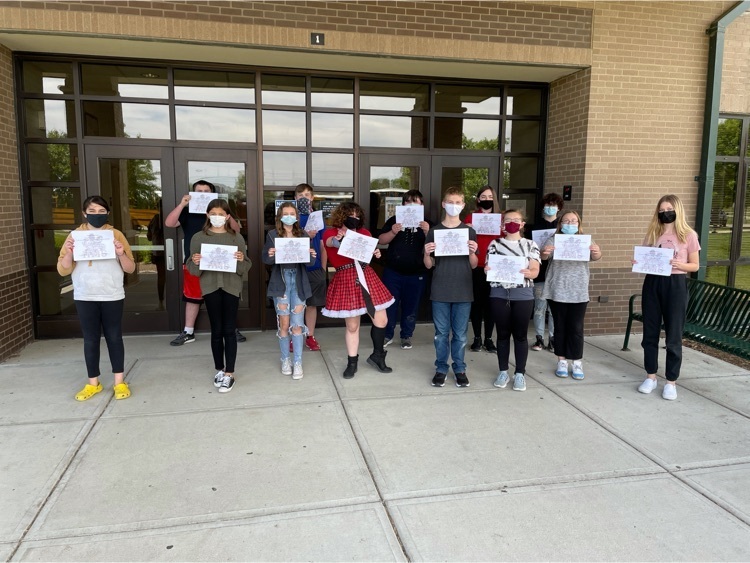 7 Red Students decorated the HMS sidewalks with positive and motivating quotes today! What a beautiful day to spread some happiness!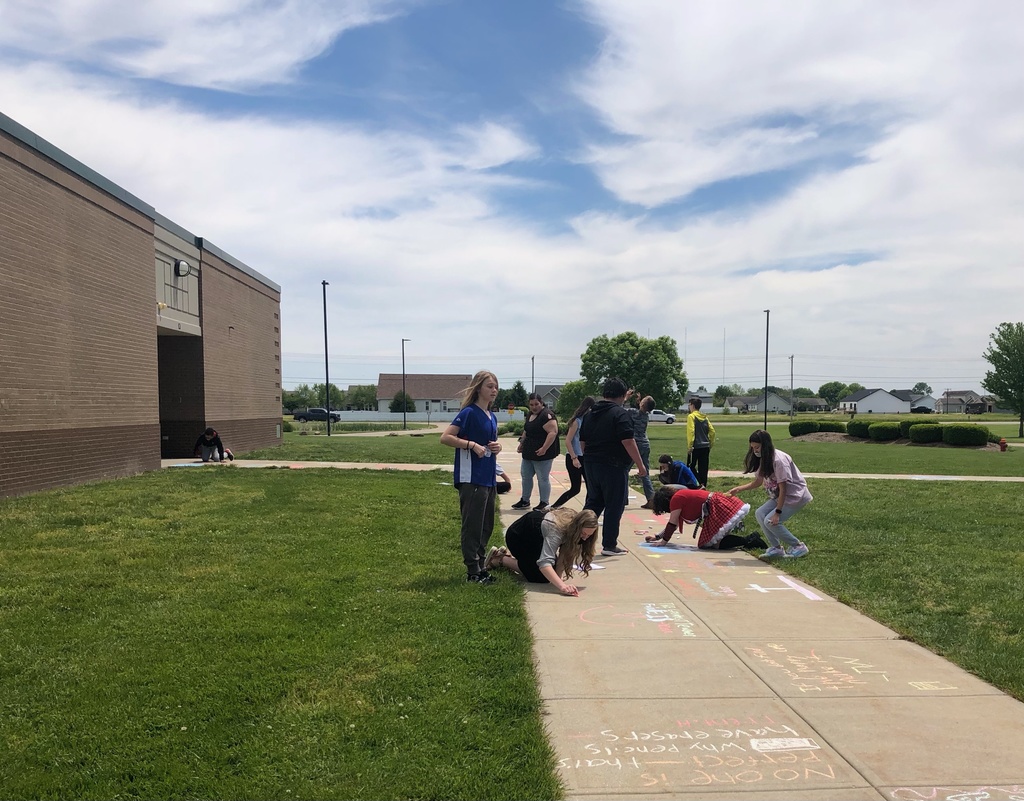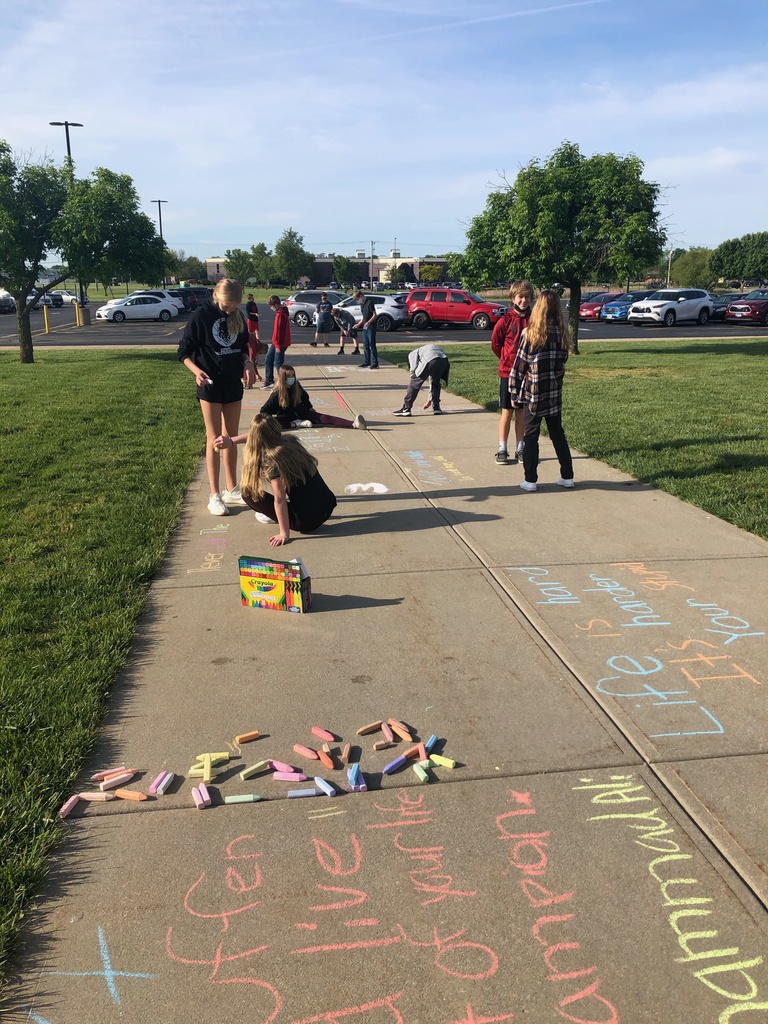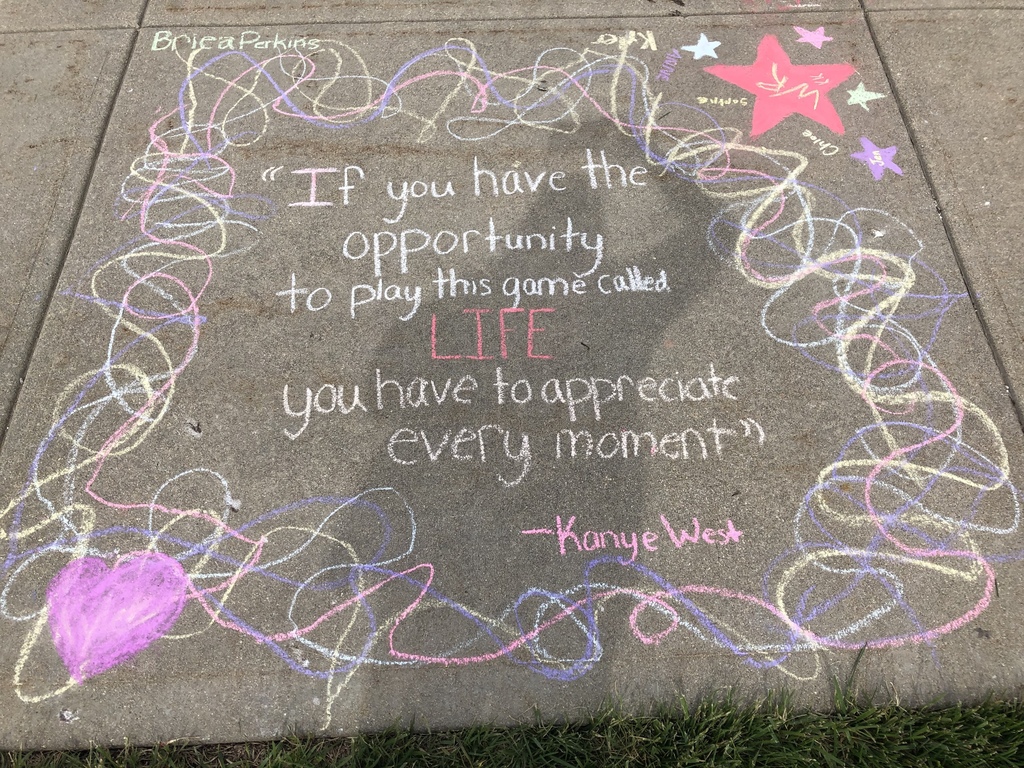 Congratulations to our cheerleaders on their Division I rating by the IESA for their virtual competition! Division I is the highest rating possible! Great way to end the year for our cheerleading program and all their hard work! Congratulations to Coach Kantner on a great job!

Middle School Yearbooks are being distributed today. If you did not order one, you can still get one. The cost is $40.00. You can send cash or check with your student to the office. If you have a remote student and ordered a yearbook, you may come pick it up any time between 8a-12p or 1-3p, now through 5/20. Thanks!