The Bulldogs lost a heartbreaker after coming back from a 13 point lead by Centralia to tie the game late. The boys end up losing in the last seconds 43-39 in a great team effort. Tremendous season for the Bulldogs who end up 18-3 on the season. The future looks bright for the Bulldogs! Go Dawgs!

En exciting night of basketball at the Highland Tournament. Results from the night. Consolation Championship- Mascoutah over Triad 41-26 3rd Place Game- O'fallon Carriel over Fulton 41-32 Championship Centralia over Highland 43-39

A shout out to all our 7th grade boys basketball team parents for providing an amazing hospitality room for every night of the tournament. The food, drink and deserts were amazing and appreciated. Thank you!

Good luck to the 7th grade Bulldogs as they play Centralia for the Highland Tournament Championship at 7pm. Come out and support your Bulldogs! Go Dawgs!

Good luck to the cheer team as they compete at the ICCA State Cheer Competition this weekend! Good luck ladies!

Some of the 7th Grade Basketball team looking sharp for game day! Come out tonight and support our boys as they play the final game of their tournament and season tonight. Game starts at 7!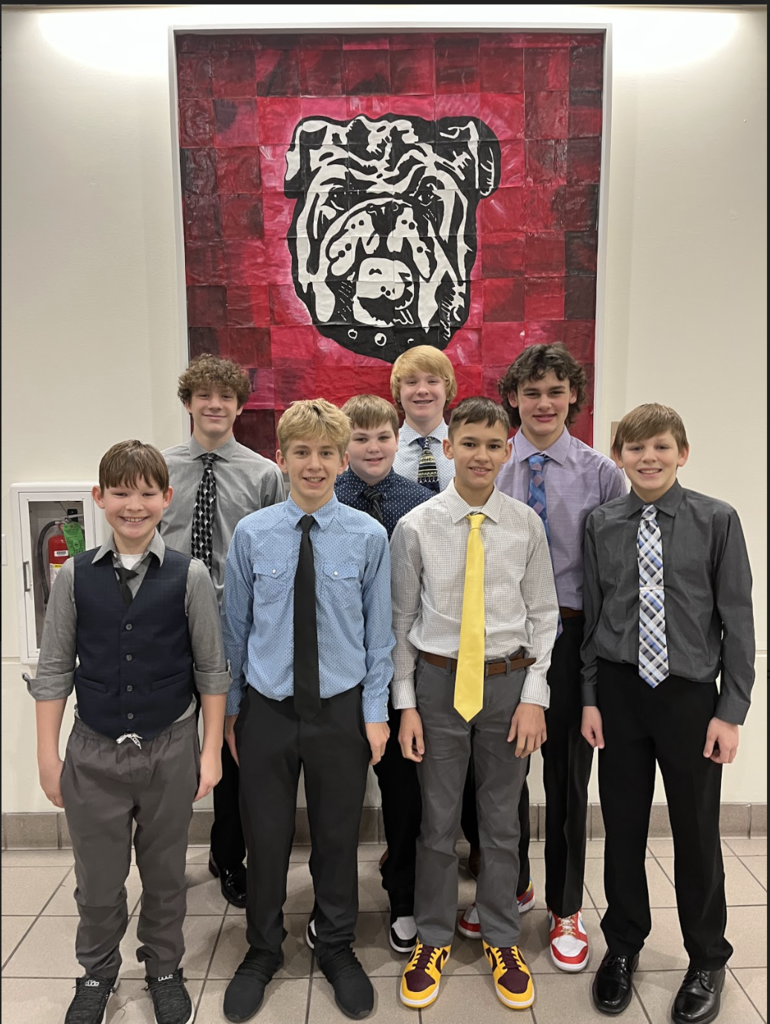 Thursday Highland Tournament results: Mascoutah over Collinsville 33-27 Centralia over O'Fallon Carriel 39-36 Friday night is set for an exciting night of basketball with the following games: 4:30 pm Triad vs. Mascoutah for the consolation championship 5:45 pm O'Fallon Fulton vs. O'Fallon Carriel for 3rd place Then your marque game for the championship with Highland facing Centralia at 7 pm.

7 Black students are presenting their 2023 3D Word Projects in Language Arts today. There is so much creativity and skill demonstrated in each project. Great work everyone!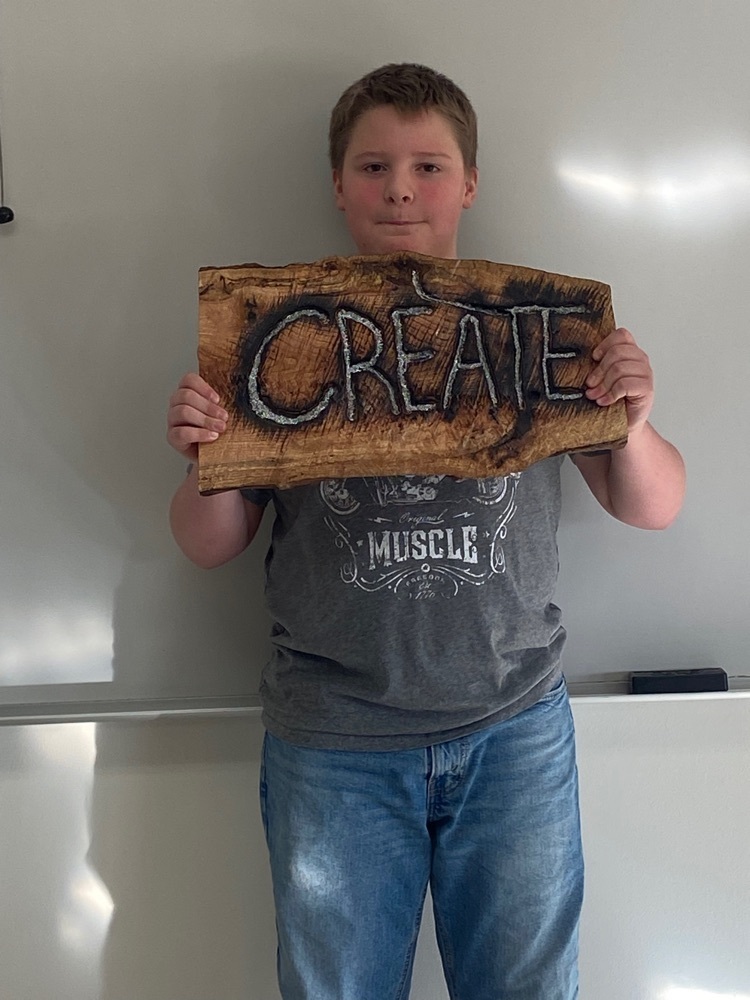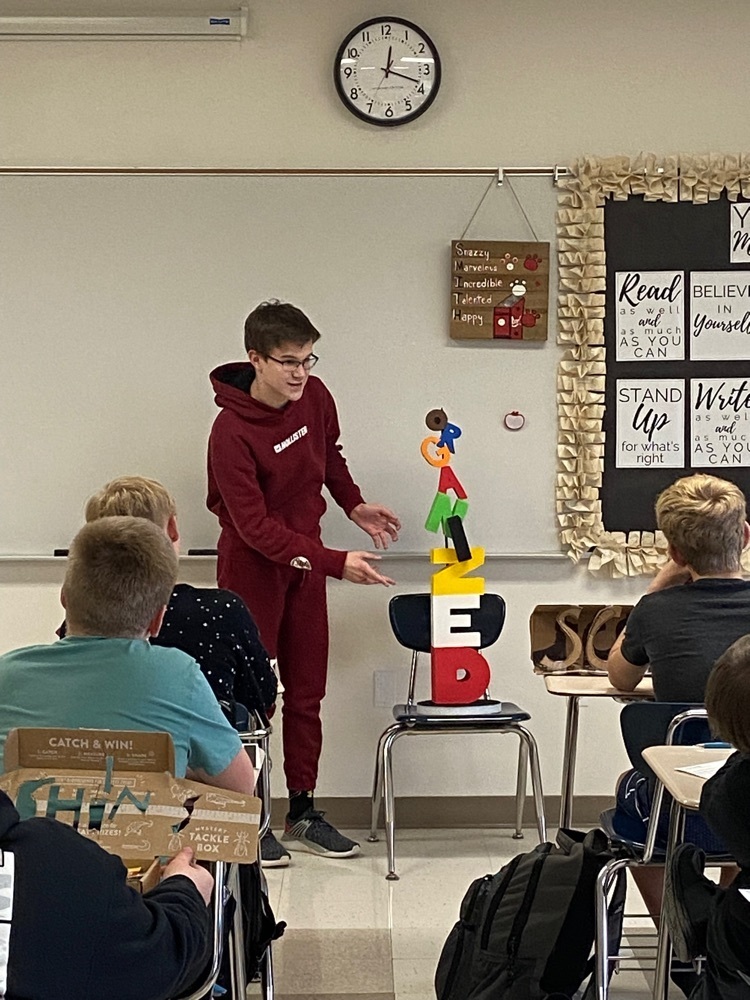 Team 8 Red Starbittles - great job turning in all your homework! 👏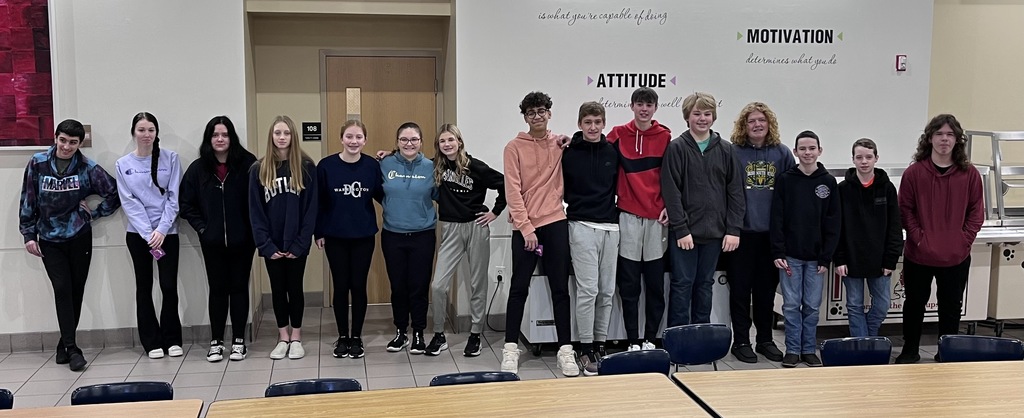 Thanks so much to The Lory and Mac's Family Fun Time for the popcorn for our teachers on NATIONAL POPCORN DAY!!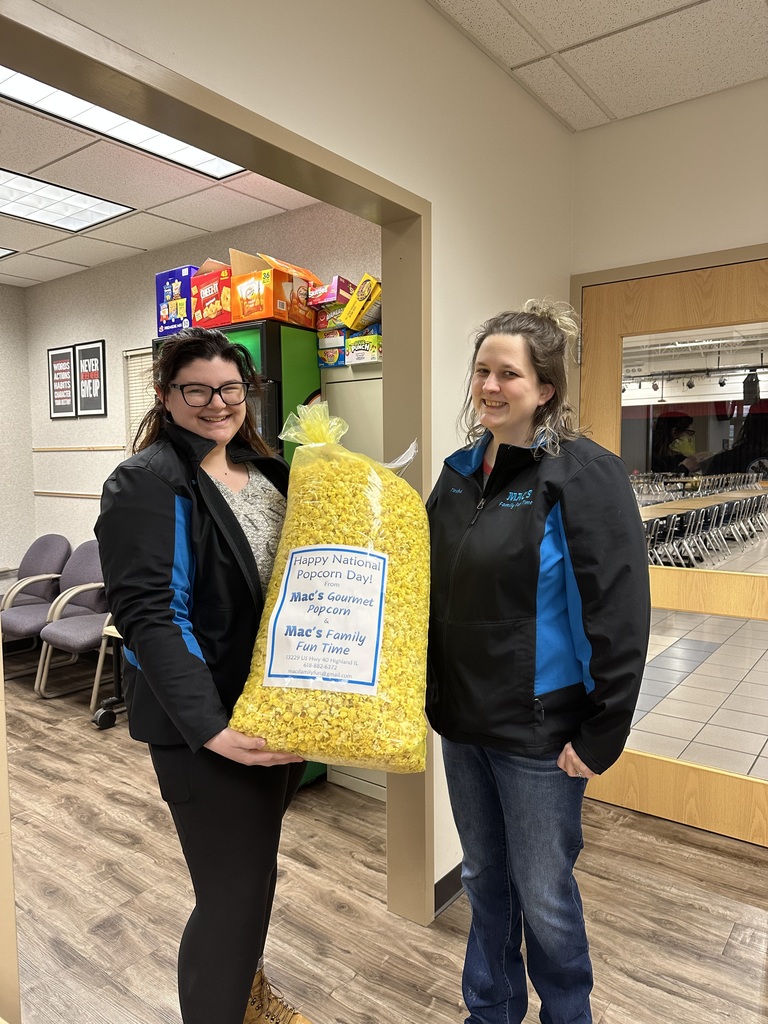 The 8th grade Bulldogs lost a heartbreaker at Granite City today 50-49 on a last second shot. Good effort by the boys! Go Dawgs!

Results of tonights Highland Tournament: Triad over Maryville Christian 33-19 O'Fallon Carriel over Collinsville 51-21 Highland over O'Fallon Fulton 44-26 Thursday nights matchups are as follows: Mascoutah vs. Collinsville @ 5:45 pm Centralia vs. O'Fallon Carriel @ 7pm

Go luck to the 7th grade Bulldogs as they play in the Highland Tournament Semi-Final vs. O'Fallon Fulton at 7 pm. Go Dawgs!

Good luck the 8th grade Bulldogs as they travel to Granite City for a 3:30 pm game. Go Dawgs!

Parents, Please see the attached flier about upcoming preventative cardiac screenings for your child.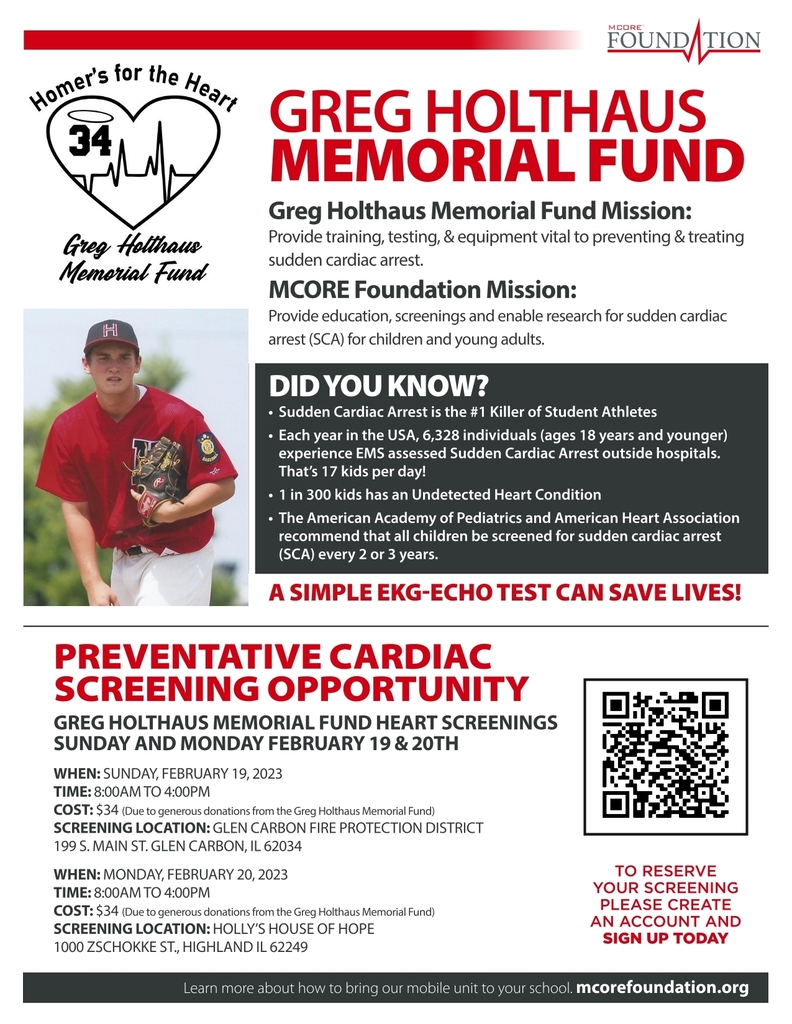 Highland 7th Grade Basketball Tournament Games for Wednesday night: 4:30 pm O'Fallon Carriel vs. Collinsville 5:45 pm Triad vs. Maryville Christian 7:00 pm Highland vs. O'Fallon Fulton Come out and see some good basketball!

The 7th grade Bulldogs open up the Highland Tournament with at 54-19 win over Maryville Christian. The Bulldogs will play Wednesday night at 7pm vs. O'Fallon Fulton. Go Dawgs!

Good luck to the 7th grade Bulldogs as they play Maryville Christian in the first game of the 46th Annual Highland Basketball Tournament at 4:30 pm. Go Dawgs!

Team 8 Black lucky lotto buck winner for the week.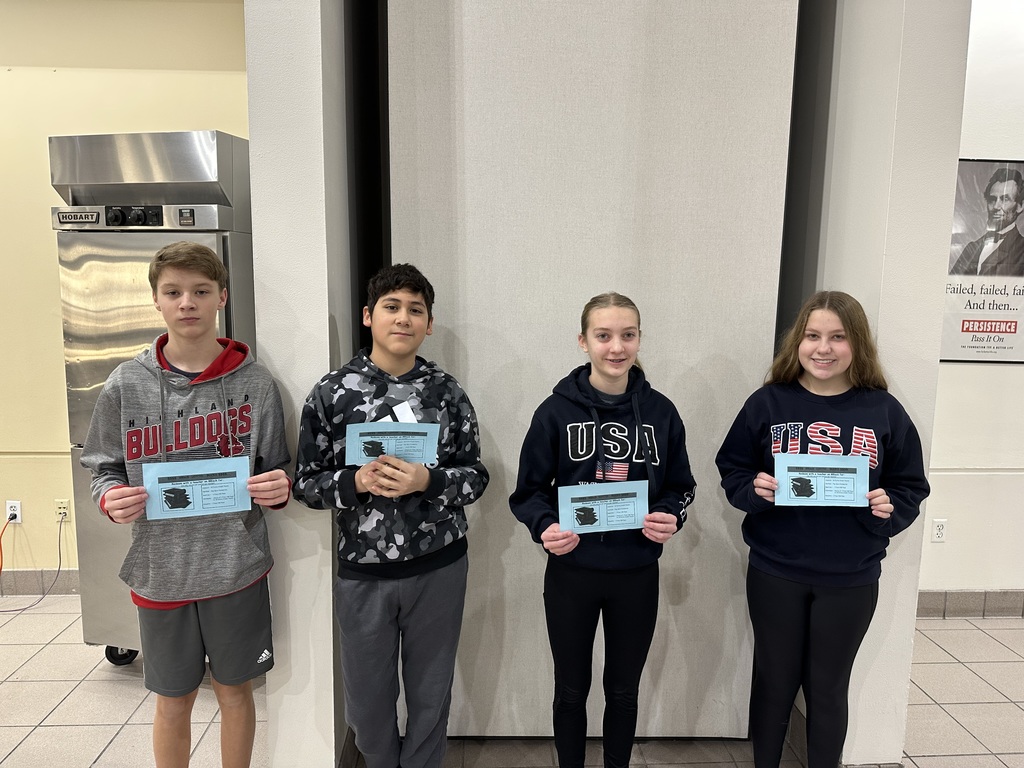 FYI- If interested